---
---
The vision and goal of TNIC is to bring Biblical teaching and training to the national Thai ministers, and to support and encourage these ministers in their service to the Lord.

In 1975, Duane Klepel and family arrived in Thailand following the guidance of the Lord.
Mr. Duane set up the TNIC organization under the Evangelical Fellowship of Thailand. Through this newly founded organization he secured visa slots for his wife, each of his 4 children, and another missionary couple. Sometime later, the laws of Thailand were changed to allow new missionaries only in replacement of former missionaries; no quotas were given to start new foreign mission organizations in Thailand. In subsequent years, many other missionary families were able to use the visa slots, replacing Mr. Klepel's sons and daughters.
Mr. Klepel served the Lord in Thailand for over 22 years. As his sons and daughters returned to the US to further their education, he was able to lend the visa slots to new incoming missionary families who shared the same goal and vision of leading the Thai nationals into deeper knowledge of the Lord Jesus Christ.
In 1998, Mr. Klepel retired from missionary service in Thailand. He appointed Pastor Thasanapong L. Suwaratana, director of Christ For Thailand Institute, to head up the TNIC organization.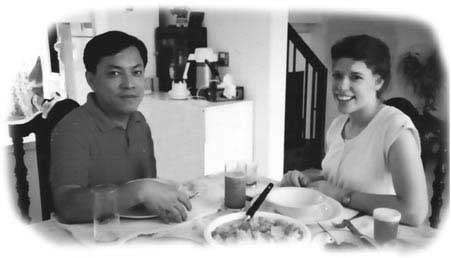 Since then, TNIC has become a covering for these ministries: