Darter's wwf2000 page
My WWF Page with codes and info.

WRESTLE MANIA 2000 CODES
Shawn M.-beat "Rode to Wrestle Mania" and win the WWf title and you'll be challenged by him to unlock him.
Dude Love-make it to summerslam and win the WWF title without losing any of your matches you'll be challenged by him to unlock him.
Cactus Jack-succesfully defend the Hardcore title 3 times in "Road to Wrestle Mania" you'll challenged by him to unlock him.
Stephanie McMahon-go through "Road to Wrestle Mania" with Test adventually she will walk out with Test.
Edge Christian Gangrel- to walk out with the Brood theme change Edge and change his music and video to Brood do the same thing to Christian and they will walk out together.
Stone Cold Belt- Beat "Road to Wrestle Mania" and you will get the smoking skull belt.
Corperate Minestry- get all the corperate members that you want in there change the members music to corperate minestry and all there videos to the same.
HHH and X-pac to walk out together- chenge HHH music to dx and his video to dx and when you put them in a tag match they'll walk out together.
Road Dog and Billy Gun to walk out together- change Billy Gun's music to Road Dog and also chnage his video to Road Dog.
Jerry Lawer Jim Ross- make it to wrestle mania in "Road to Wrestle Mania" and they will come out at the beginning of Wrestle Mania2000 during "Road to Wrestle Mania"
Different Costumes- while selecting character press c-left or c-right.
Manager Assistance- will only work in single player mode and if your the first person in the ring press r, l, c-down c-up z on controller 3 and then the manager will be controlled by player 3. If your wrestler is the second person in the ring you press r, l, c-up c-down and then your manager will be controlled by controller 4.
The Union- get all the memebers that you want to have in the union and then you change there music and video to union.
D-lo Mark Henry- changes Marks video and music to D-lo.
The Headbangers- change Chaz's name to Mosh and then you change his outfit to Mosh's then change music and video to headbangers.
Randon Wrestler-at the character select screen press c-up to choose a random wresler.
Finishing Move- while you have special strong grapple and press joystick and you can also do your oppenents move while pressing strong grapple and a-b.

NEWS

Stone cold had surgery 14 days ago but the doctors said that he would be out 6 months to a year. He said that he would be back in about 3 months and he said he would fight the Rock or HHH or Undertaker.
The Rock lived up to his billing life as you voted him for the winner of 5 catergories in Attitude 99 fans choice awards. And the rock said when he fights HHH and he said hes going to beat him worse than mankind did and he said that he's going to take HHH down to the smackdown hotel he also said that he's done got reservation and he said that HHH and he's going to get the title and hold on to it.
The Rock had to fight HHH and Big Show together in a handicap match against the Rock. After the match started The Rock had problems then he got on the good side for about a minute and then they started double teaming him then Rakisha came in and helped the Rock and they would have won the match but the New Age Outlaw came out and then they beat up rock and rakishi and then there was dq and the rock and rakisha won by dq.
We'll the Undertaker said that he would be back in action soon and he siad when he comes It will be awesome.
Chris Benoit and Dean Malenko, Perry Saturn Eddy Guraro came in to wwf and the were with cactus jack and they fought dx four there contracts and the the next night on raw they got there contracts by beating up cactus jack and now there are know as the radicials.
Dx had Cactus Jack Kane and Paul Bearer in the bottom of there dx bus and we didn't find out were they took them but The Rock, Big Show were supposed to fight the Road Dogg and Billy Gun but the Rock made it clear that he didn't need no partners amd he didn't he had the match won but then when he started to pin Billy Gun pinned the Big Show came out and then they tricked The Rock into going out to the bus but Rock was fighting all of dx and even including Big Show and then we they thought they had Rock in under neith the dx bus, Rock got out on the other side then dx drove off and then Rock got a 2/4 and cracked it right across Big Show's "stupid head" then it went off.

DARTERS WWF PICS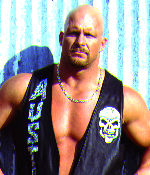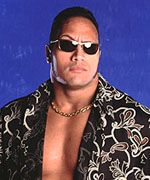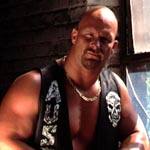 WWF WRESTLE MANIA 2000 CREATIONS
"Iron Mike Tyson"
short name: Tyson
height:5,11
weight:242
music:dx
video:dx
body size:1
skin color:3
ring attire:38 color:24
upper body:6
entrance attire:3
hair1:11
face:2
facial hair:2
feet:0
wrist band:5 color:2
"I'll Have more creations soon you better get it soon because I'll delete it because I only put one on a time."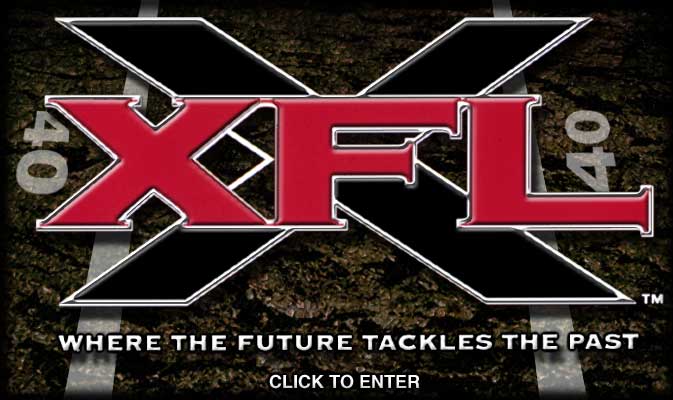 WWF FOOTBALL wwf is making a football leage were you can use weapons and everyhting but you play football while your at it so when I here more news I will let you know more about it.