Welcome to my Catfish Photo page.
This site is dedicated to the sport of catfishing.
Anyone who has ever dared to challenge the catfish,
knows just how exciting and rewarding it is to battle
these wonderful fish.

Browse my pages and enjoy some pictures of my family and friends
doing what we enjoy most -
"CATFISHING"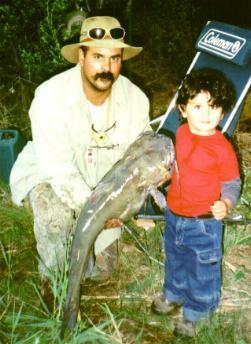 My son Dakota and his first Big Channel Catfish
This fish weighed in at 17 lbs. 9 oz.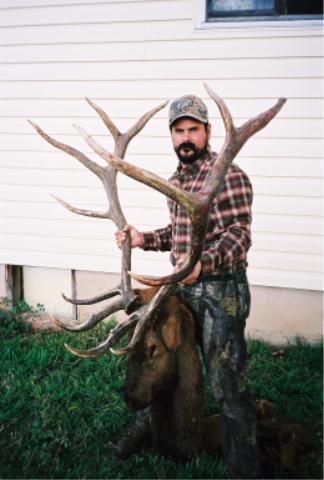 Terry's 2002 Limited Entry Bull Tag Trophy
taken on 9/24/2002


Following in Dad's Footsteps
This is Teal's first Deer
She took it opening morning - October 23,2004

Dad couldn't be prouder !!


All of these catfish were taken at either
Utah Lake or on the Jordan River.
My family tries to make a trip at least once a week
after the winter season has passed.





For equipment - we are using Daiwa spinning reels with 10 to 12 pound test.
We use 7 to 8 foot spinning rods.

Baitcasters that are used are Abu Garcia 6500 and 7000 - with clickers,
and 16, 20, and 30 pound test.
The rods are St. Croix 8'6".

Hooks - we prefer Gamakatsu Octopus style, ranging from 1/0 to 5/0.
Baits vary from early season to late season.
Shrimp, Nightcrawlers, and Stink Baits are common.



Good Luck Fishing

Black Bart





IMPORTANT COPYRIGHT NOTICE
Copyright © 2002-2008 by Terry A. Rino - All rights reserved.
Any page at this site may be freely linked to however you may not add any information from this site to your own site. You may not provide free or sell any information from this site to any person or company who sells for profit. You may not use information from this site in your publication without my permission. None of the following may be duplicated without my consent: The entire compilation of information located on this web site or any major portion thereof.
The HTML Code for any page or major portion thereof.