Prologue.

Managers tell Holmes and Watson about their farewell party.

Ghost sightings.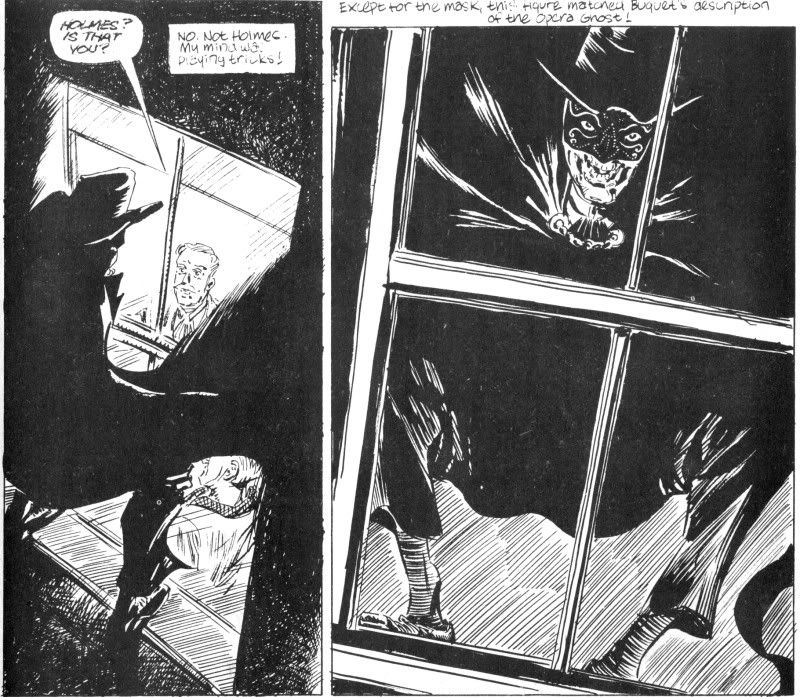 Watson sees Erik at his window.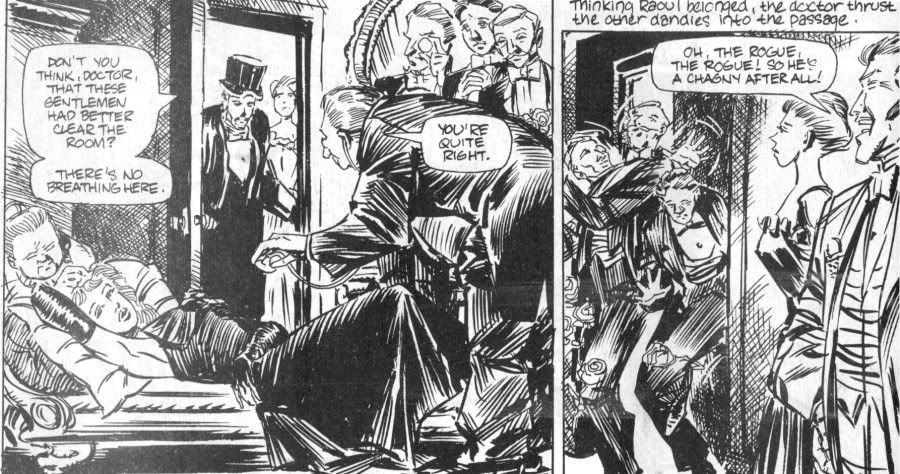 In Christine's dressing room after she faints after her debut.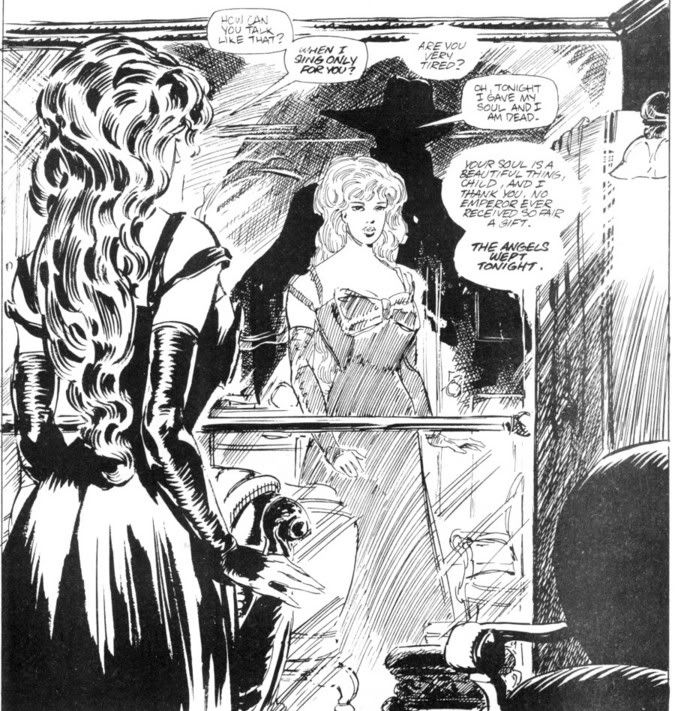 Angel of Music's acclaim.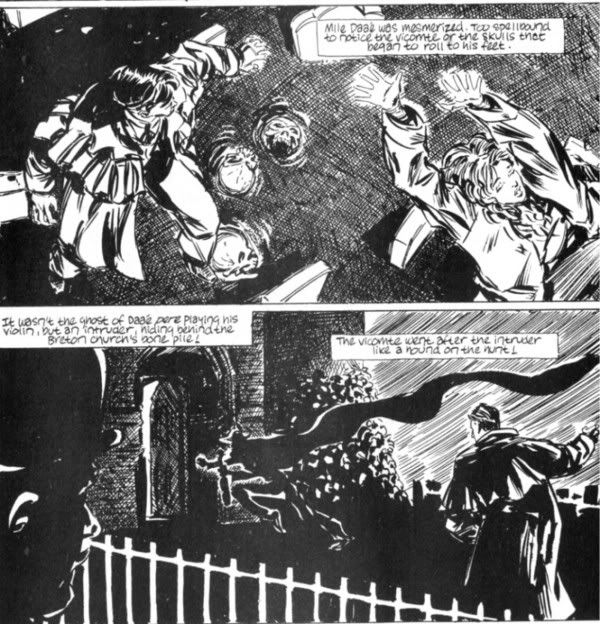 Watson follows Raoul who follows Christine to Perros.

Into the church.

Watson attempts to save Raoul.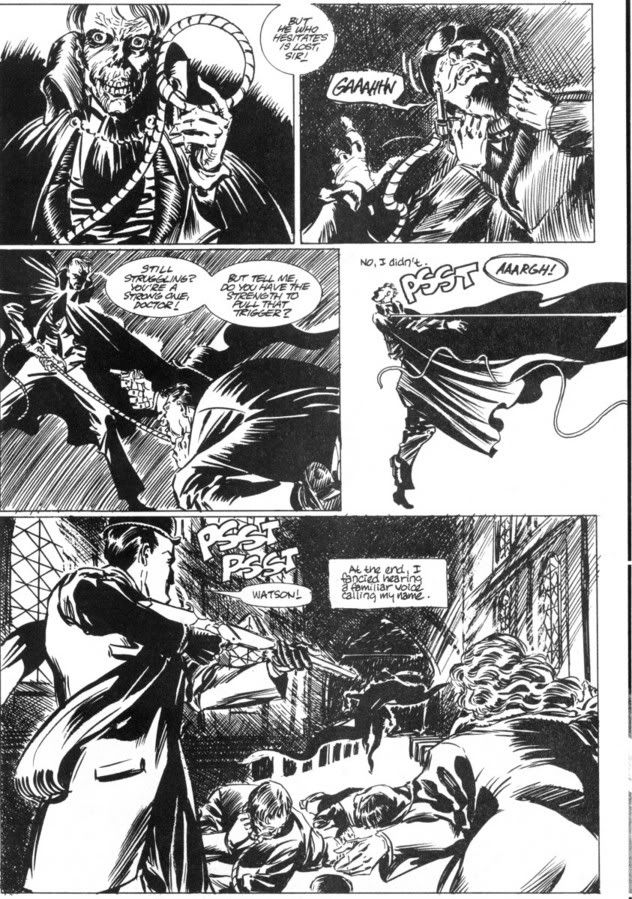 Sherlock to the rescue!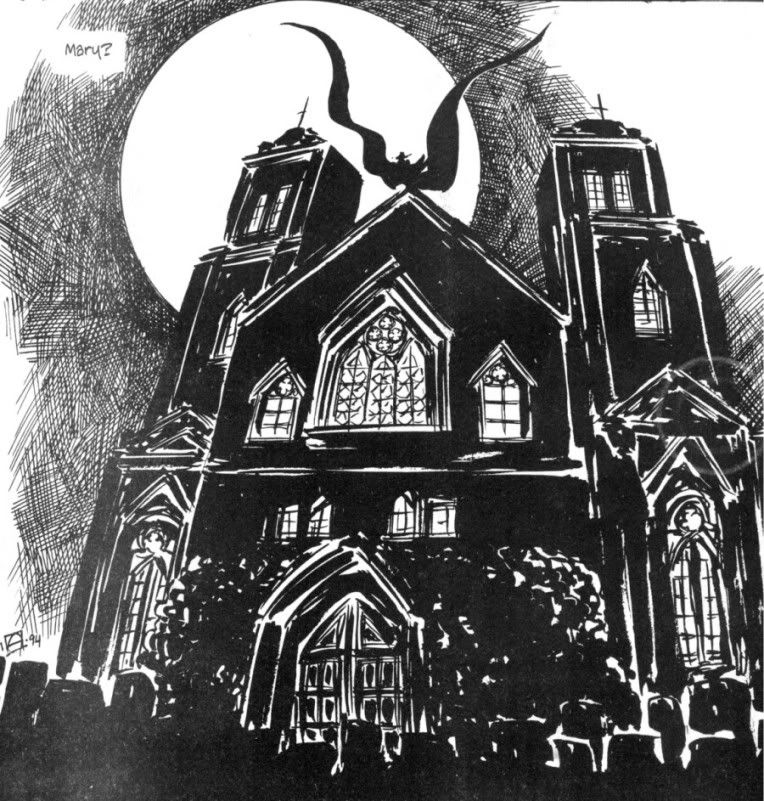 Erik on the roof of the church.
(Half-punjabbed Watson is saying "Mary?" not Erik)


Erik goes back home to recover.
(This is an interlude not told in Watson's POV).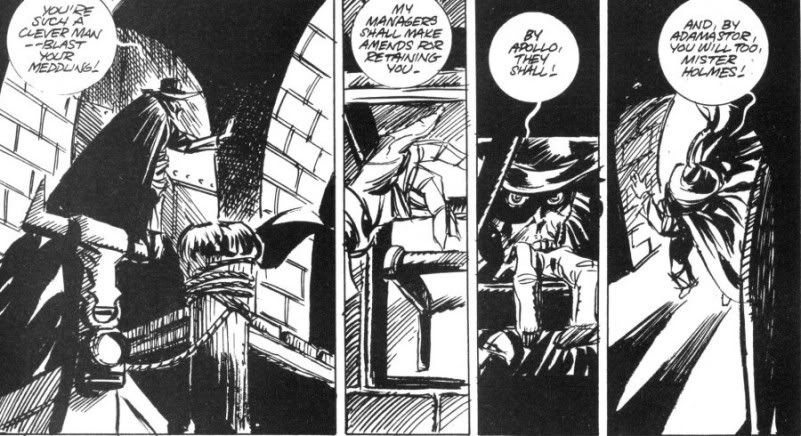 Erik rants about his new enemy.

Home sweet home.

Half-nekkid Erik makes plans for the chandelier.

Nadir tells Holmes and Watson about Erik's past.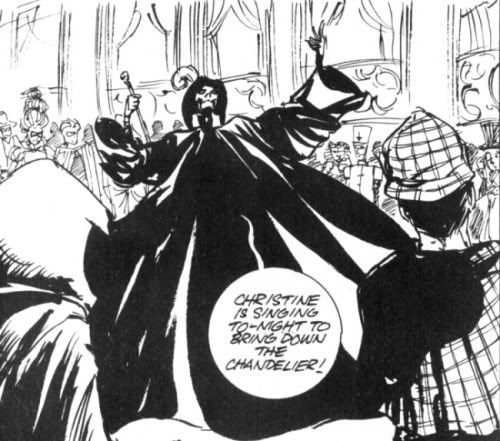 Masquerade, where the chandelier falls as Christine sings Faust.

Watson hides in Erik's room after coming down to rescue Christine with Philippe (who's just been drowned by the siren) while Nadir, Raoul, and Holmes are trapped in the torture chamber.

Erik still in his Red Death costume and mask.

This is the sexiest drawing ever!!!.

Watson to the rescue?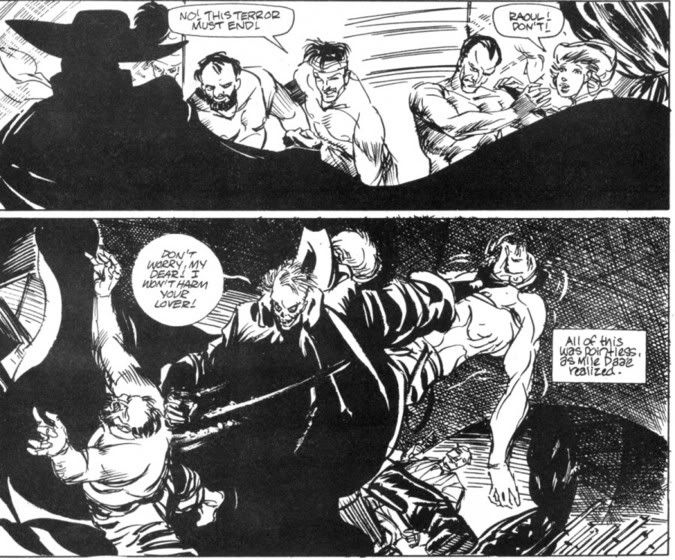 Holmes, Nadir, Raoul and Watson all gang up on Erik.
Erik wins.

But Erik can never truly win, can he?

Change of heart?

Watson comforts Erik.

The End.