Cadaver-pillar



Wooly undead larva that can be found crawling about the tree branches of the forest (that the Flame Lord inhabits) in Capcom's 1994 Demon's Crest Super Nintendo Entertainment System (SNES) video game. The only vulnerable point is the head; attacking the fuzzy sections will get you nowhere--that fur must be made out of Kevlar or something. What manner of creature a Cadaver-pillar becomes upon reaching maturity is unknown, but then, given the general unpleasantness exhibited by the flora and fauna of the Ghoul Realm, it's probably better for Firebrand's health that it remains a mystery.
Materials:
Newsprint, tissue paper, white glue, hot glue, a wire twist tie, dog hair (the animal was not harmed in acquiring it), and acrylic paint.
Dimensions*:
(* The numbers given are approximations, as the dimensions of this figure can vary depending on how the body is positioned.)
2.3 cm/0.9 in. x 9.5 cm/3.7 in. (highest point x widest point)
Articulation:
The figures bends at the three divisions between its four sections.
Time:
Roughly two days; November 7-8, 2008.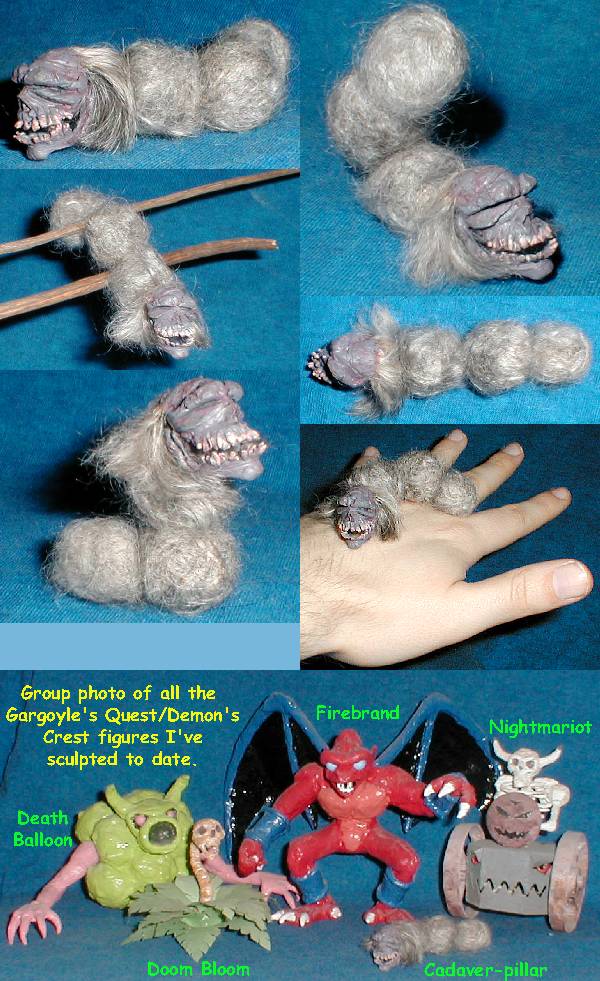 ---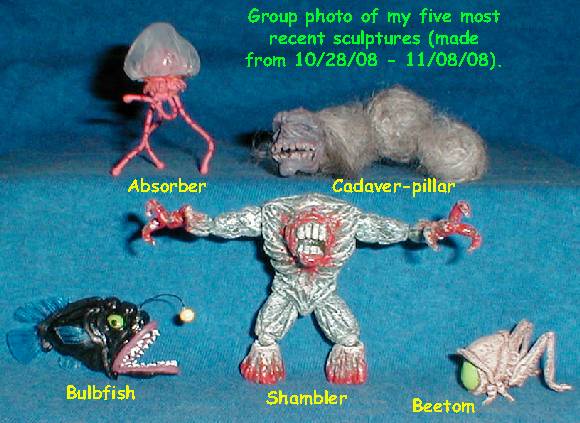 ---
For comparison purposes, below are two images of Cadaver-pillars taken from the Demon's Crest SNES video game. The first photo shows Firebrand sharing a tree branch with one of the creatures and the second image is a close-up look at the Cadaver-pillar sprite.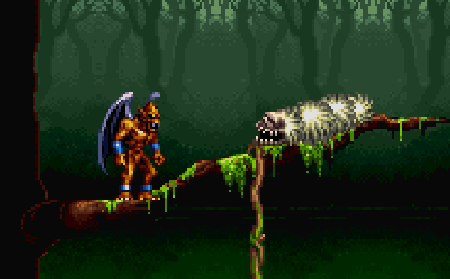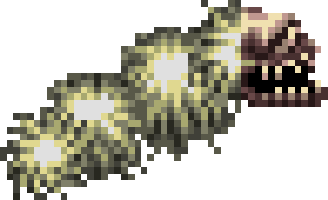 REFERENCES:
(In no particular order of importance.)
Demon's Crest SNES video game.


Various GameFAQS Demon's Crest game guides.
« Return To My Capcom Video Game Fan Art Gallery


This is a nonprofit web site.
All trademarked/copyrighted characters, names, etc. depicted on this web page belong to their respective holders/owners, namely Capcom.