HOLIDAY LAKE ESTATES VOL. FIRE DEPARTMENT FIRE AND RESCUE
Founded in 1994,Holiday Lake Estates Volunteer Fire Dept is a small rural department located south of Livingston in Polk County Texas. We provide Fire Protection and Emergency Medical First Response to the residents of Holiday Lake Estates and the surrounding area. We have 1 tanker, 1 pumper, 1 brush truck, 1 equipment van. Our members are highly trained in structural firefighting. We have Haz-Mat First Responders, Rescue Techs, High Water and Swift Water Rescue personel, EMT/ECA. We also have 3 highly trained Fire Fighting Instructors.

We would like to let everyone know about the good people at HELPINGOUROWN.ORG (check link below). These people do tremendous amounts of work to aid fire departments that have limited budgets to obtain firefighting equipment. Anything from bunker gear to fire apparatus. These are good people and if your department is in need, click on the link below and fill out the online application.
If you would like to donate to Holiday Lake Estates Volunteer Fire Department, please send donations to the following address:
Holiday Lake Estates Volunteer Fire Dept
224 Drews Landing Road
Goodrich, Texas
77335
Holiday Lake Estates VFD is a 501c3 non-profit organization and your donations is tax deductible.
please support volunteer fire depts. what if there was a fire and the VFD could not afford fuel for the fire trucks to respond.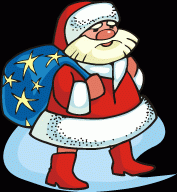 We are in need of new members:

Jr Firefighters- ages 13 to 17

Firefighters- ages 18 to 60

Support staff- ages 13 to whatever.

Jr Firefighters must be able to train in firefighting with the adult firefighters. Support staff will be a non-firefighter role and these members are very important to the operations of any fire dept. Our meetings are every Tuesday from 6:00 pm to when we get done. If you are interested in joining, come see us on Tuesday evenings and fill out an application and we will go from there.

Starting in January 2005, we will be doing classroom training again on the First Tuesday of each month. Field Training on the Second Tuesday, truck maintainance on the Third Tuesday, and Business meetings will remain on the Fourth Tuesday. The first Saturday of each month will be a work day at the fire station.

****NOTICE**** ALL MEMBERS ARE REQUIRED TO ATTEND AT LEAST 50% OF THE MEETINGS AND WORK 75% OF THE FUNDRAISERS. OUR ATTENDANCE RULES WILL BE STRICTLY ENFORCED...
TO REPORT A FIRE: 365-3131 OR 911
MEDICAL EMERGENCY: 911 OR 365-3131
LAW ENFORCEMENT: 911 OR 327-6810 (Polk County Sheriff's Dept)
Web Sites
PICTURE
OFFICERS
EMAIL FIRE CHIEFF
EMAIL FIRE DEPT
POLK COUNTY
POLK COUNTY EMERGENCY SERVICES
HELP FOR FIRE DEPTS IN NEED