FastCounter by bCentral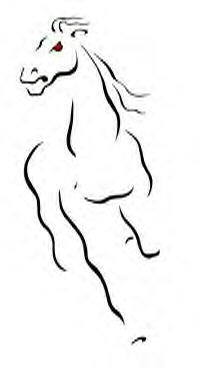 Poco is a country/rock band.
If you turn on commercial country radio and listen to the sound coming out of Nashville today, the current crop of country stars is doing what Poco started doing in 1968 in Southern California, except Poco did it with more grit and less calculation.

"It's kind of funny," Rusty Young says without really laughing. "When I came to Nashville in 1985 the record mogul was Jimmy Bowen. We sat down with him and we had just come off a record where Paul (Cotton) and I had hit singles. Jimmy Bowen started telling us what we couldn't have on a record certain guitar sounds, a certain drum sound, two lead vocalists. Five years later in Nashville they were making the records they said we couldn't make. I'm glad Jimmy Bowen has retired and moved to Hawaii."

But Poco is still at it. Formed from the ashes of Buffalo Springfield veterans Rusty Young, drummer George Grantham, and singer/bassist Randy Meisner worked legendary West Coast nightspots such as the Troubadour and Fillmore West. The group's trademark sound mixed twang and backbeat with harmony vocals. Meisner left early on and eventually joined the Eagles. Timothy B. Schmit stepped in. Schmit later left to replace Meisner in the Eagles.

There have been several members in and out since, but the group still includes Young, Cotton and Grantham plus bassist Jack Sundrud.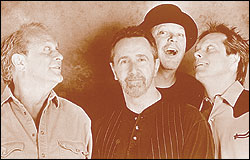 "It takes a combination of a lot of things to keep a band together," Young said. "I've known George Grantham since we were 16 and in kid bands in Colorado. Paul Cotton joined in 1970 so we've been bandmates and best friends for 30 years. I'm a fan of his. The reason bands go through members is people grow as artists. If bands don't change, that means they're not growing as artists.
"I've always thought of Poco as a tree that had to be pruned. When Jim Messina and Richie Furay left it gave the rest of us room to grow. When those guys were in the band we never had a hit record. When they left we went platinum. It gave us room to grow and they certainly had success."
Paul Cotton (from left), George Grantham, Rusty Young Young and Jack Sundrud make up Poco.
Promotional Photo by Toni Vincent

Poco now works between 50 and 60 dates a year, mainly on package shows. The band has a new album (Running Horse), which will be number 20-something. There's plenty of interest in Poco. Case in point, during each of the last three years there's been some sort of greatest hits or compilation album released.

As a player, Young has recorded with a variety of artists including Bill Lloyd and Restless Heart.

"I'm not doing sessions as a session player. I don't enjoy that," he said. "But I'll play with my friends. I play with Bill Lloyd. That I like. I probably should practice, but I don't. I started when I was 6. I'm what, 21 now? (There was another laugh.) What I do is so defined by my history. I do get a lot of practice on guitar when I'm writing songs."

Young has experienced success as a writer. Emmylou Harris, Bryan White and others have covered his tunes.

"I write all the time but I'm a slow writer," he added. "Some people write a song a day. I write maybe a song a month. I'm so picky. I go over and over and over a song."

"We play songs people are familiar with," he said. "We mix the hits with songs that showcase great playing and great singing. Songs stay fresh because of the audience. When you see people singing along, that makes everything worthwhile."
by Jim Beal Jr. San Antonio Express-News
edited by Russ Blomstedt
use this quick navigator system to go to the best websites about Poco on the 'net

(Now Playing: One Tear At A Time')