A Typical Day Aboard the Miss Heather
We work a little different than most people are used too. We work 6 hours on and have 6 hours off. My day starts at 0500 in the morning when I get up and start getting ready for my watch. Showered,and shaved to the galley I stumble for a cup of coffee to jump start my brain. The other watch is kind of winding down getting ready to go to bed. The TV is ALWAYS on and a movie of some kind is on, or maybe the news. The deck crew are about to swap watches as well, so they are being filled in on what's going on . There may have been an orders change, problems in the engine room or something that needs attention.
While we are underway, life is fairly relaxed. We try to catch up on clean-up, painting, and maintenance. Around 0530 I head up to the wheelhouse and try to adjust my eyes so I can "see". Most of the time we are running on radar and use a spotlight making bends or in a tight spot. The Pilot and I chat about where we are and other vessels ahead and behind us. One of us will type in traffic on the boat computer that is linked to the main office by satellite. By what we key in, they can tell where we are, with what barges, and ETA to our destination. We also have to write everything down in our log book. 15 or 20 minutes go by and he heads down for bed as I settle in, waiting on daylight. We stand by 2 VHF radios at all times and there is usually someone talking on both. At first it was hard to listen to two converastions at once and listen for someone calling my vessel and concentrate on steering too, but it's 2nd nature now.
At night we use radar heavily, and also a swing indicator. The swing indicator shows us when our tow is starting to turn, even before you can see the vessel really start to turn. It is operating with a gyro inside which is very sensitve. We also use a nautical chart system on our boat computer. Being connected to our Global Positioning Sensor (GPS) it shows us where we are and the direction we are headed (instead of continuously plotting manually). It also shows us speed, distance and time count downs to waypoints or destinations. So between all of this gear to watch, people talking on 2 radios, and most of the time an FM radio playing too, we stay fairly busy.
At daylight the deck crew goes out on the tow and brings in the portable navigation lights. The front watch starts the days boat clean-up and special projects for the day light hours. We clean the boat inside everyday-I mean dust, sweep, mop, clean the heads and showers,the galley and wheelhouse windows too. They head outside to tidy up the decks of any lines or gear that may be tripping hazards. Every hour while underway someone goes down to the engineroom, and checks the air tanks (throttles are air operated, steering pumps,(hydralic steering,), generators, and shafts for excessive water. A crewman heads out on the tow and checks the couplings which are strong 7/8 cables wrapped 4 times around fittings on the deck and tightened by hand winches or ratchets. They then get started on projects on the boat. There is always something to fix or paint and clean up on a boat!
By around 1000 someone starts lunch. We always try to fix a good meal for lunch. Steaks, pasta, chicken-you name it- we fix it. At noon, the back watch is up and eating, preparing to relieve us, the front watch. When we are relieved it is our turn to go down and eat. Then it's off to get a nap and be ready to go back on watch at 1800.
1800 we are back on watch and pretty much doing the same thing as the morning. But day-light does restrict outside projects. But coming of night doesn't mean we stop the tow, we keep plugging for our destination.
By midnight the front watch is ready to get another nap and the back watch guys are about to take on the wee hours of the morning until 0600. Of course they stumble in just like we did earlier. It can get stressfull, mind you, meeting tows, shrimp boats,pleasure boaters and ships too if we are in a ship channel. Full throttle ahead we are making around 6 mph. Riding a fair tide maybe 6.5 to 7 mph. Bucking a tide possibly 4.5mph. Definitely a slow boat to anywhere! But remember we have roughly 1100 feet of barges. At midnight I am relieved and I get to crawl in my bunk and get some sleep. My watch is done!
E-Mail!(Click on the Mailbox)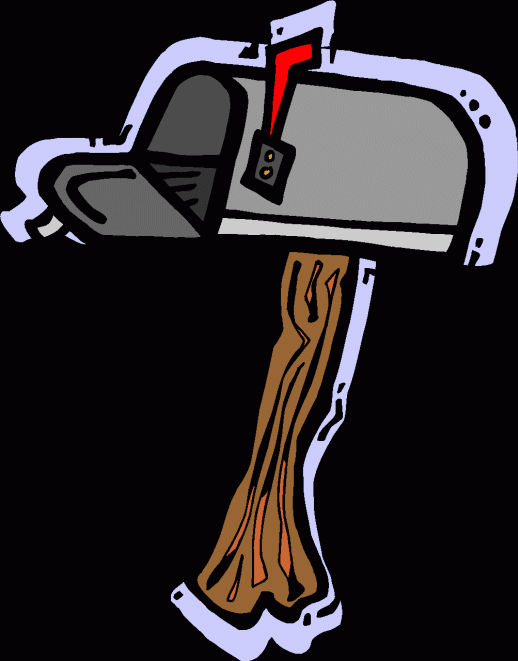 Home