The Jeanster's Chocolate Chip Cookies Page (Poll & Cookie Humor)
The image below is from the Angelfire Image Gallery.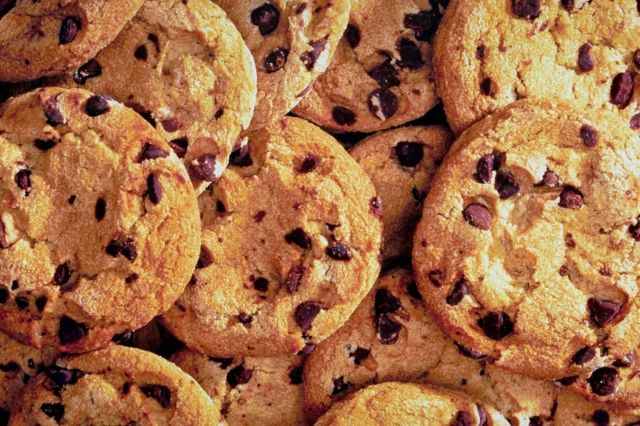 Animated Graphics provided by Animation Factory.

What page about chocolate chip cookies would be complete without some mention about that infamous lawsuit in Durango, Colorado? You know. The one where two teenage girls delivered fresh homemade cookies to their neighbors one night and one of the neighbors sued them. I found a terrific site "Chasing the Wind" that has some great comments about it. You'll find the two links at the bottom of this page.
Other Great Links About Chocolate Chip Cookies
Cooking With MacGyver: Chocolate Chip Cookies the Hard Way
A Chocolate Chip Cookie Joke
Another Chocolate Chip Cookie Joke
Chemist's Recipe for Chocolate Chip Cookies
Chasing the Wind: Cookie Girls Must Be Punished!
Chasing the Wind: Cookie Grinches Aftermath
Blake M. Petit's amusing column about the Durango cookies incident
Neiman Marucs Online - their free cookie recipe