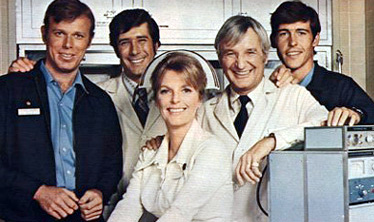 EMERGENCY!... PERILOUS PARODIES
Welcome to this silly corner of the web known as Emergency... Perilous Parodies! If you are a fan of the 70's TV show, Emergency! and if you have a sense of humour, this is the place for you. If you don't have a sense of humour, maybe you would be better going to www.watchinggrassgrow.com because this place has parodies, parodies, parodies and other silly offerings featuring characters and actors from Emergency!

Autumn is in the air and we're celebrating because Emergency! Season One is available now at your local Walmart/discount store or online from Amazon.com or any other place where DVD's are sold. Yes. You can ride along in the squad again while sitting on your sofa eating snacks. It's armchair firefighting at its finest. This fall, everybody wants an Emergency!


NEW! THIS SITE NOW HAS FAN FICTION!! READ ABOUT ROY, JOHNNY, DIXIE, CHET AND ALL THE GANG HERE AT PERILOUS PARODIES!!!

FAN FICTION ARCHIVE






Angels

Angels watching over me
Clothed in soot, but hearts so clean
Thankless, invisible, tirelessly brave
Too often lost to an early grave

Rushing in where angels won't tread
We honour you, both living and dead
Fighting the fear, the ferocious flames
Unknown faces, unknown names

Counting your lives as already lost
Counting your lives as not too dear a cost
For strangers, for neighbours, your friends and foes
Angels watching over our souls...

Mayzee

---
LINKS... TAKE THE SQUAD TO ANOTHER LOCATION
Le Parody of Zee Love
Parody On, Dude...
Parodies By The Dashboard Light
Emergency! Word Search Puzzle
Emergency! Word Search Puzzle 2
Wasn't That A Parody!
Pizza Parody!
Democratic Parody Page
Republican ParodE! Page
Parody Animal


Click the engine to email me.