Becky, Donna, Trisha and Brian breaking (uh, I mean WAITING) in line.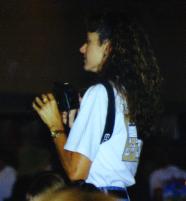 When they brought the squad car around with Don Knotts in it, Tracy stood in her chair to try to get a better view. Trisha tried to stand on ANYTHING to see over Jeff.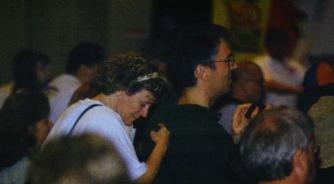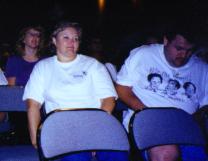 NumberThree, Donna and the Schwumpster.
Mr. and Mrs. Number Three