Field of Dreams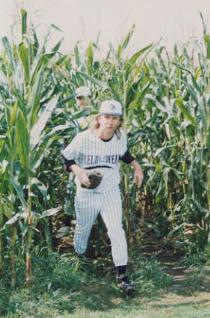 Coming out of the cornfield just like the ghosts in the movie!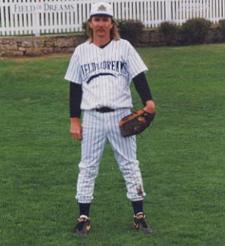 The grass stain is from diving (falling) for a fly ball in the outfield.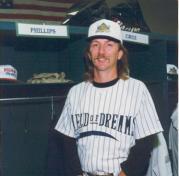 My locker was between Bert Campaneris and Julio Cruz.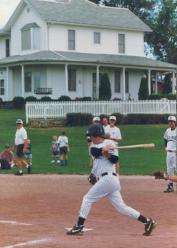 The house looked just like it did in the movie.
(I'm trying to draw your attention TO the house and AWAY from my swing)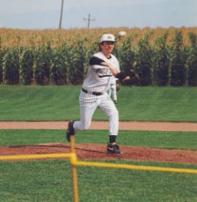 Earlier in the week I was bending my back more and throwing better, haha.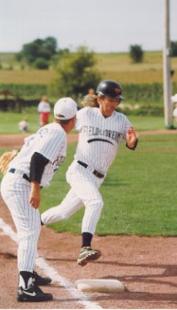 Yes I DID get a double! (look at that HAIR)