Birmingham - 1997
Don Knotts Show
We saw this show in Birmingham in October, 1997. Each performer did a little bit and they all came out together for a question and answer session.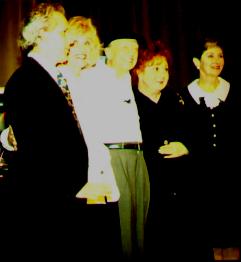 Not a REAL good picture but it's Johnny Paul, Charlene, Barney, Thelma Lou, and Ellie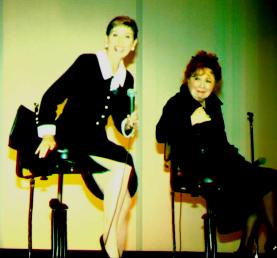 Elinor Donahue and Betty Lynn on stage

Thelma Lou and me. She kissed me flush on the jaw.