MAYBERRY REUNION
Nashville, TN
June 30, 2001
We missed the Friday night show but understand that it was a great show and everyone there enjoyed it. We arrived at the Opryland Hotel about 4:00pm Saturday. The "Meet and Greet" session was underway. We were too late to see Don Knotts or Betty Lynn but we saw the rest of the stars there. Mostly, it was a time to spend with our friends who were already there.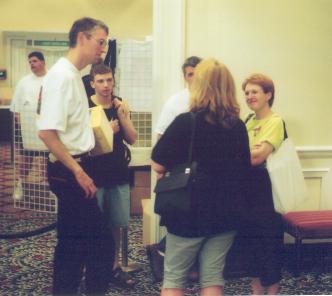 Jeff, Andrew, Bob, and Carolyn talking with Jan Newsome.
Brian, Joyce, Allan, and Don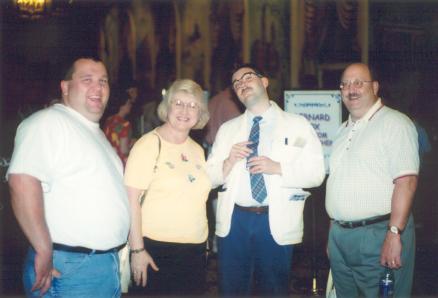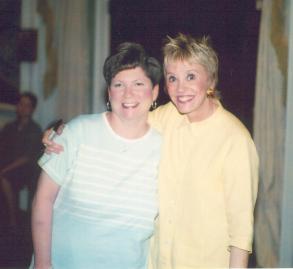 Jo and Maggie Peterson

Carolyn, Jeff, Andrew, and 'the banjo'.
Joyce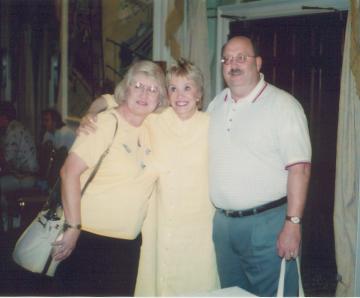 Don
Maggie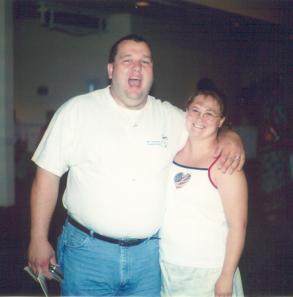 I think Brian was so happy because Melanie had not been shopping~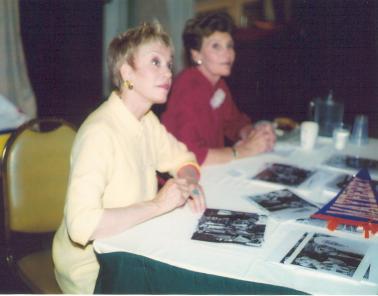 Maggie Peterson meeting the fans. She signed for a lonnnnng time. That's her sister with her, she played the piano during the dinner show.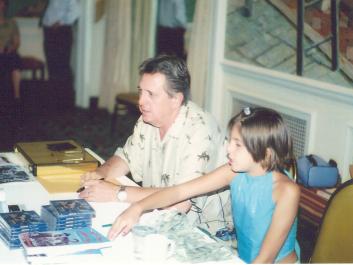 Rodney Dillard had some help, too.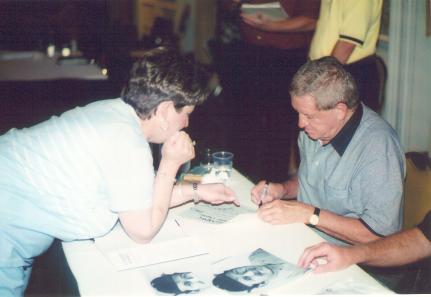 George Lindsey signs for Jo