On the road to Mayberry .........
On Wednesday we drove up to Smokey Mountain National Park. We took the driving tour of Cade's Cove again and spent the night in Gatlinburg.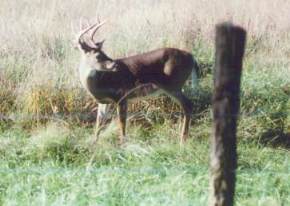 Deer in Cade's Cove.
Thursday we drove over the mountain to Cherokee, NC and took the Blue Ridge Parkway to Asheville. We then went over to Winston-Salem on our way to Pilot Mountain and on to Mayberry.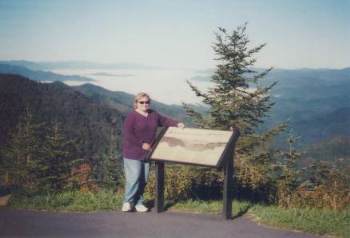 Rest area on the Blue Ridge Parkway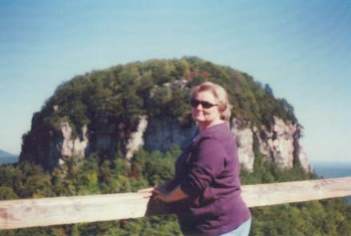 Views from Pilot Mountain State Park.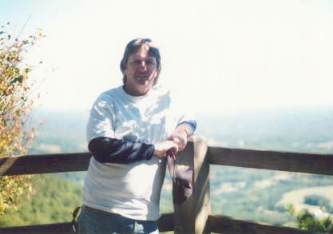 Meanwhile, in Mayberry, Sam was at Floyd's getting his haircut for the first time!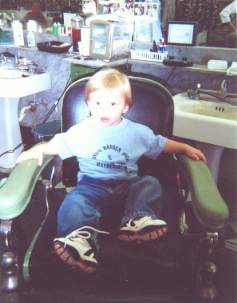 Before

During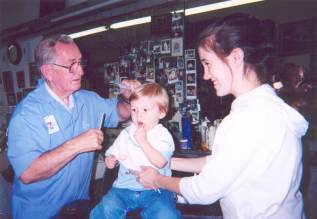 and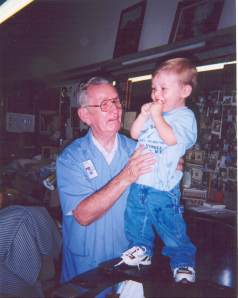 AFTER!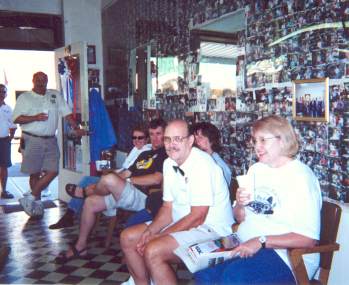 Don, Carolyn, Bob, Linda, Ron, and Joyce
Here is the note Trisha sent with this picture:
"The barbershop was full of "Mayberry Grandparents" all watching that first haircut. I thought that was so nice. They all wanted to be there watching. We sure do have a great "Mayberry Family" don't we?"
Yes, Trisha, we surely do!
More
Schwump's MD01 Pictures and Some pictures from Jennie
(There are also links to these 2 pages at the end of these pages.
If you just keep clicking on more, you'll find them~)