Mayberry Days 2000
After the parade, Donna staked us out a place in line at the Snappy Lunch while I helped a little with setting up the auction. When I got back to Snappy's she was second in line so we didn't have much longer to wait for our porkchop sandwich. We both agreed that it was the best, even better than last year.
There was a lot going on around the Playhouse, Richard O. Linke, George Spence, Maggie Peterson Mancuso, Doug Dillard and Michael Hoover were all signing autographs and great music on the outdoor stage.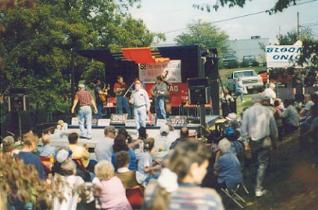 Scenes from the WBMUTBB Silent Auction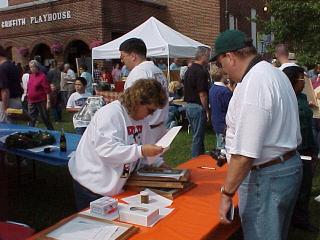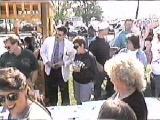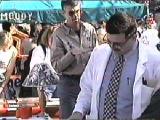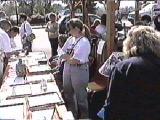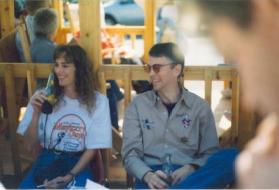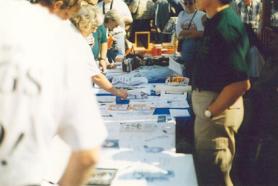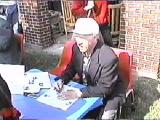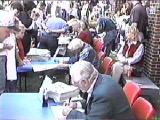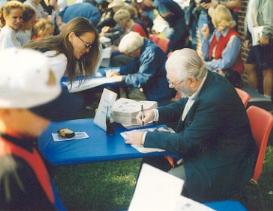 Autograph session at the Playhouse

Jelsick, Ron, Teresa, Trisha, Carolyn and Bob

Ernest T.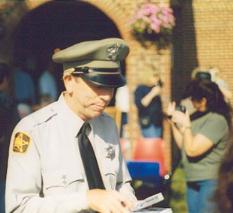 Barney Fife, M. D.
Once again, one of the BEST parts of Mayberry Days was Prof. Brower's lecture. His special guest was Jack Elinson, wrote wrote or co-wrote over 30 episodes of TAGS, including "The New Housekeeper" which was shown complete as originally broadcast.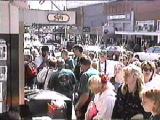 Waiting to see Prof. Brower's lecture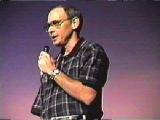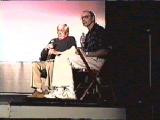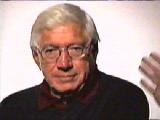 Neal Brower and his special guest, Jack Elinson
Thursday
Friday 1, 2, 3, & 4
Saturday 1 & 3
Bowling and Breakfast
Home