Mayberry Days 2000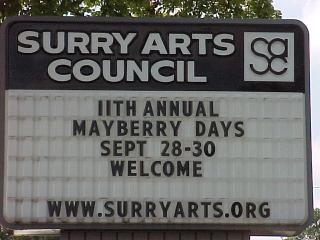 We arrived in town on Thursday afternoon and headed straight to the Bluebird Diner for a light supper. We were too late fot the Golf Tournament, but we have a few pictures from Neil and Pat Coleman. After checking in at the Comfort Inn, it was on to the Cross Creek Country Club for the V W Boys show.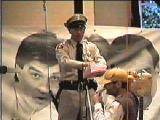 David and Phil and Allan were handing out the golfing prizes when we got there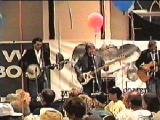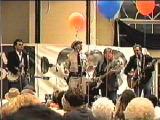 The VW Boys were great, as usual. David joined them on "Whatever Happened to Mayberry"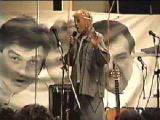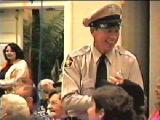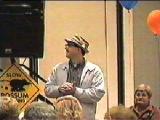 Maggie sang as David and Allan mingled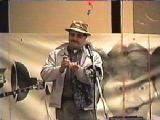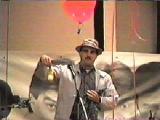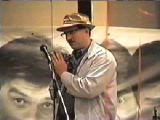 Floyd does his magic trick
Jeff and Pat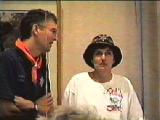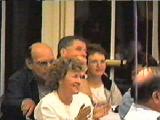 Ron, Trisha, Bob and Carolyn
(Therapetic provided these pictures from the motel and Arby's)

After the show, we met up with some other folks at the motel, then it was over to Arby's for a late snack......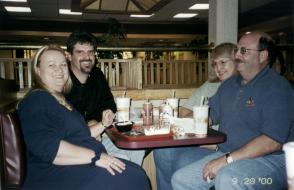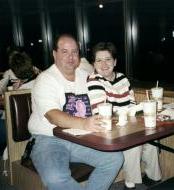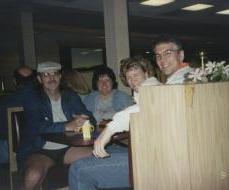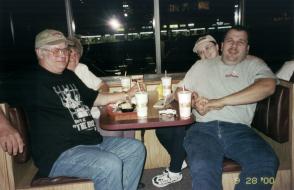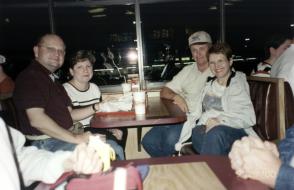 Friday (pg.1)
Friday (pg.2)
Friday (pg.3)
Friday (pg.4)
Saturday 1,2, 3
Bowling and Breakfast
*Folks Around Town*
Home