English | L'italiano | Franšais | El espa˝ol
---
The Dukes of Hazzard is a great show about three cousins, Bo, Luke, and Daisy Duke, who live with their uncle, Jesse Duke (Uncle Jesse) in Hazzard County. They spend their time outwitting the local law, Rosco and Enos with their souped up car, the General Lee. The law is run by the county commisioner Boss Hogg who is rich and owns just about everything else in Hazzard including the Dukes' mortgage on their farm. Boss Hogg is always trying to make scams to send the Dukes to prison, but the Dukes are so clever that boss Hogg's scams always backfire on him.
Mini-Marathon each Wednesday (9 a.m. - noon ET/PT);Monday - Friday (4 p.m. ET/PT)on TNN.
---
Good News Good News!
The new stuff is at the top.
Sorry for not updating for so long. I am working on more stuff. Check back later.
I now have info for the Dukes game for Atari 2600 on my downloads page.
Now all you have to do to get to my site is type in go.to/thedukes .
There is a 1/24 and 1/64 scale metal body General Lee model out from Ertle. You might be able to find it in the model section at Wal-Mart. Pictures coming soon.
Now you can get the General for NFSHS, Nascar 3, and Midtown Madness. Just fly on over to the downloads page.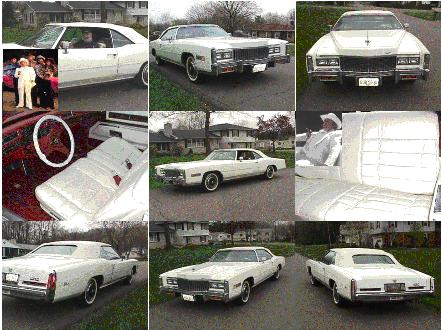 Boss Hogg's Parade car is for sale. It is not the one used in the show, but it was used in parades for Boss Hogg to ride in. SEND OFFERS TO:sgotch@neo.rr.com NOT ME
I recently tried the new Dukes game for the Playstation. Personally, I think it stinks. Every time you hit something, Luke says, "Watch it Bo" which gets very annoying. I got tired of the first day I had it because it was so easy. Click here for a review.
The Dukes game for the PC sounds better. Click here for details.
To see my favicon, press Ctrl+D. Then go to your favorites folder and you will see it at the bottom. You must be using MSIE 5.x or higher.
Missed the Dukes Movie. You can order it by calling 1-800-706-6400 for $9.95 + $3.99 S&H.
---
---
It is
in Covington GA!
Last updated:10-09-00


2000 Every thing on this site is property of John and shounld not be used or copied in any way with out permission and putting a link on your site. Some pics on my site I have gotten from other sites. If there is one of yours on here that you don't want, email me and I will take it off.