WESTFALL/CASTEL
ENGLISH-CREE DICTIONARY
CREE ANTHOLOGY and CREE DICTIONARY:
CASTEL'S ENGLISH-CREE DICTIONARY and MEMOIRS OF THE ELDERS
FEATURES:
A recent publication ©2001, ISBN 0-9689858-0-7 available spiral bound (xxxviii, 1067 pages) and ISBN 0-9689858-2-3 on CD-ROM
The Cree reference book is a collaborative effort of DAVID WESTFALL and teacher ROBERT J. CASTEL, a fluent native speaker of Woods Cree.
Seventeen Pukatawagan elders contributed their stories and reminiscences to the collection
Hundreds of pages of verbatim transcriptions of the Cree interviews, with English translations, provide a wealth of authentic Rock Cree material.
A researched and referenced preface and introduction outline the purpose of the anthology and sketch the key grammatical elements of the dialect.
The appendices include quick reference tables and special reference sections that show the main grammatical patterns.
A comprehensive, annotated glossary of Cree words and an English-Cree index complete the collection.
The texts are enhanced by many photographs from Pukatawagan, Lynn Lake and Granville Lake.
A set of 15 audio CDs of the recorded interviews and the English-Cree Dictionary is available for a limited time for $50, plus s & h of $3.
For further information send an e-mail request to
Westfall@westman.wave.ca or westfalld@brandonu.ca .
The book retails @ $99, the CD-ROM @$17.20 CDN, plus postage and packaging if applicable.
---
ROBERT J. CASTEL
Translator

Robert Joseph Castel was born in The Pas, Manitoba but raised in Pukatawagan. He is a single with two children, Robert and Deanna, from a previous marriage. He is currently completing his B. Ed. degree through the Brandon University Northern Teachers Programme (BUNTEP). His special interest is teaching the Cree language and completing the first comprehensive dictionary of the langage.
DAVID WESTFALL
Compiler/Editor
David Westfall has taught teaching methods courses in English Language Arts and English as a second or additional language, as well as courses in English composition, linguistics and language acquisition. Since 1988, he has served as a travelling professor and as a centre coordinator in the Brandon University Northern Teacher Education Program (BUNTEP).

Born in Wendell, Idaho, in 1942, he received his B.A. degree in German and English at Utah State University in 1964. He subsequently pursued graduate studies in Germanic languages, concentrating on German language, philology and literature in Marburg, Germany. He acquired a Master of Arts degree in Germanics at the University of Washington (Seattle) in 1966 and completed several years of further postgraduate work in Germanics and German literature at the University of British Columbia (Vancouver), where he also completed a program in secondary school teacher education and acquired teacher certificatioin. He has previously taught at Iowa State University (Ames) and at institutions in British Columbia. He has two daughters, a son, and six grandchildren.
See also the Brandon University faculty web page at http://www.brandonu.ca/Academic/Education/bios/westfall.htm
| | |
| --- | --- |
| Robert Castel teaching Cree in his Pukatawagan classroom | Robert Castel supplementing his Cree instruction with music |
.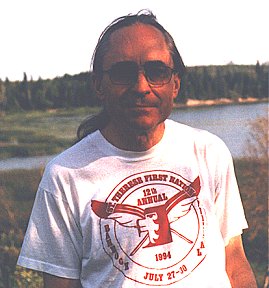 David Westfall
---


MIGRATION PATH OF THE MISSINIPPI PEOPLE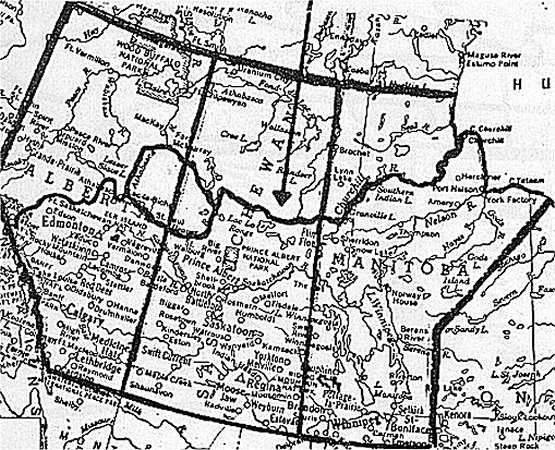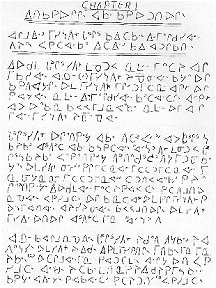 Example of the old Cree alphabet
no longer used in the Castel/Westfall Cree Dictionary
| | |
| --- | --- |
| The old days | Drying fish at the fishing grounds |
.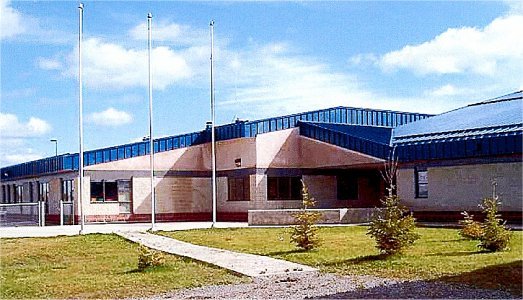 Sakastiw Aboriginal Education Complex at Pukatawagan
---
Many of the photographs in
Castel's English Cree Dictionary
are featured at:
DAVID WESTFALL'S NORTHERN MANITOBA MOSAIC
Introduction
From the Past. . . A Photo Archive
The Land
Wildlife
Settlement
Work and Play
A sampling of the Castel's English-Cree Dictionary may also be found in the
First Nations Editions of the Hillman Web Graffiti Zines:
Zine 20: First Nations ~ Week I
http://www.hillmans.soupbo.com/bu/zine20.html
Zine 21: First Nations ~ Week II
http://www.hillmans.soupbo.com/bu/zine21.html
Zine 22: First Nations ~ Week III
http://www.hillmans.soupbo.com/bu/zine22.html
Zine 23: First Nations ~ Week IV
http://www.hillmans.soupbo.com/bu/zine23.html
Zine 24: First Nations ~ Week V
http://www.hillmans.soupbo.com/bu/zine24.html
Zine 25: First Nations ~ Week VI
http://www.hillmans.soupbo.com/bu/zine25.html
Zine 26: Archive Photos from Pukatawagan
http://www.hillmans.soupbo.com/bu/zine26.html
William Hillman
Assistant Professor
Brandon University
hillmanw@brandonu.ca
PUKATAWAGAN: Reflections of a Wimistikosiw Visitor
by
Bill Hillman
www.hillmans.soupbo.com/puk

All Original Material Copyright 2002/2003/2005
Bill and Sue-On Hillman Eclectic Studio
http://home.westman.wave.ca/~hillmans