Edgar Rice Burroughs:
An Illustrated Bibliography
ERB C.H.A.S.E.R. ONLINE ENCYCLOPEDIA
Compiled by Bill Hillman
1932

The Bold dates indicate the year in which ERB created the stories.
Book dedications are indicated in quotation marks.
The information following the titles indicate: the working title (WT),
the first published title, usually in magazines (MT).
Where WT or MT are not given, the title is the same.
Following this is a list of magazine and book publishers who have put out
editions of the work.
Publish dates for the first edition magazines and books are in brackets.
---
1932
---
"Murder!" A Collection of Short Murder Mystery Puzzles (MT: Murder at Midnight,
Bank Murder, The Terrace Drive Murder, The Gang Murder, The Lightship Murder (35.10.26), The Dark Lake Murder, Who Murdered Mr. Thomas?, The Red Necktie (1932) , The Dupuyster Case)
Rob Wagner's Script Weekly (1932 & 1935)

---
Pirate Blood (WT=Pirate Blood by John Tyler McCulloch)
Ace (1970) (with Wizard of Venus)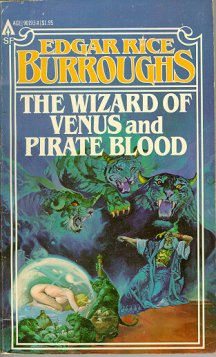 ---
Lost on Venus
Argosy 7 (1933) - ERB Inc. (1935) - Grosset & Dunlap - Canaveral - Ace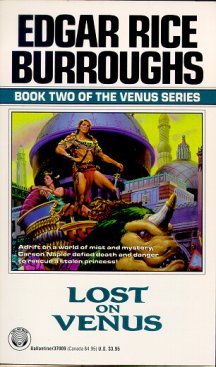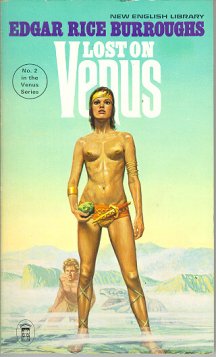 ---
"The Tarzan Theme" (Writer's Digest, June 1932)
Reprinted in A Golden Anniversary Bibliography of ERB (1964) by Henry Hardy Heins
---
"Edgar Rice Burroughs Tells All:An Autobiographical Sketch" (Rob Wagner's SCRIPT, July 9, 1932)
Reprinted in Edgar Rice Burroughs: The Man Who Created Tarzan (1975) by
Irwin Porges: Brigham Young University Press
Reprinted in Edgar Rice Burroughs: The Exhaustive Scholar's and Collector's
Descriptive Bibliography (1996) by Robert B. Zeuschner: McFarland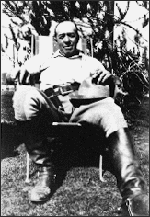 ---
"Protecting the Author's Rights"
Writers Yearbook
---
"Men Who Make the Argosy"
Argosy - March 12


WEBJED: BILL HILLMAN


Visit our thousands of other sites at:
BILL & SUE-ON HILLMAN ECLECTIC STUDIO
Some ERB Images and Tarzan© are Copyright ERB, Inc.- All Rights Reserved.
All Original Work ©1996-2002 by Bill Hillman and/or Contributing Authors/Owners
No part of this web site may be reproduced without permission from the respective owners.