UH-1 Dedication
30 June 01
Veterans Memorial Park
Soddy Daisy, TN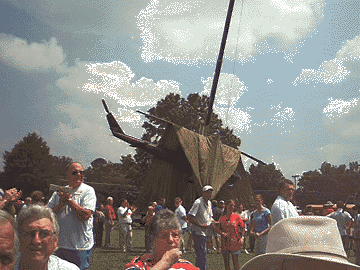 UH-1 "Blue Star 786" before unveiling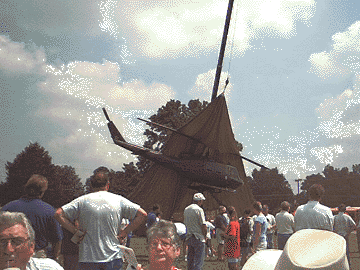 "Blue Star 786" being unveiled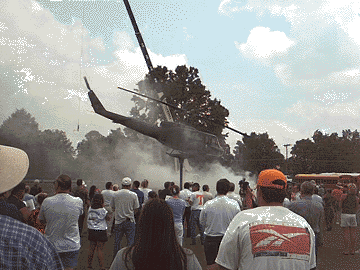 They "popped smoke" for the unveiling:
She was landing into the wind!!

The reviewing stand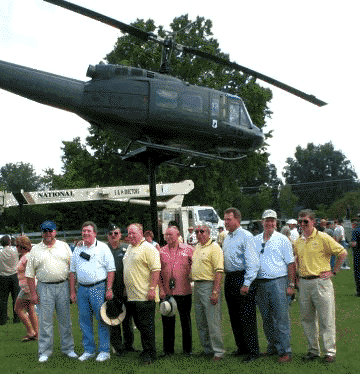 Pilots of the 48th AHC, several of whom had actually
flown 786 in combat. On the far left is Jim Clark,
MSVHPA Chapter member.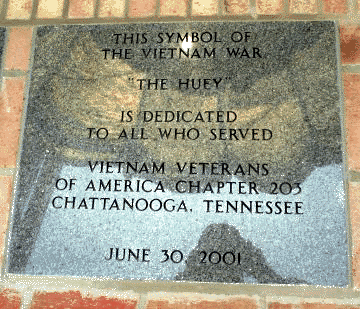 Dedication Marker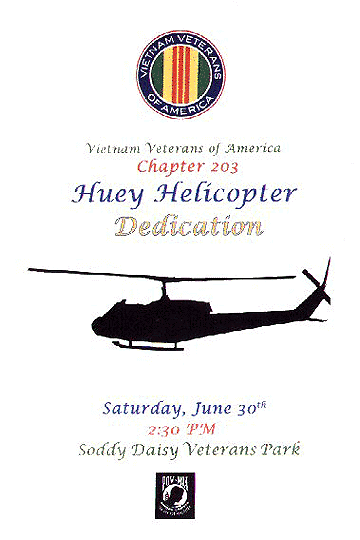 Program Cover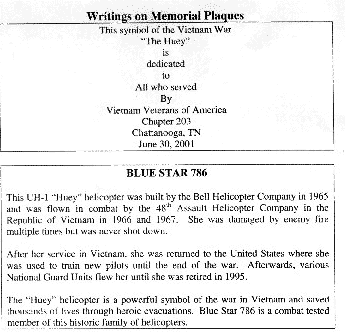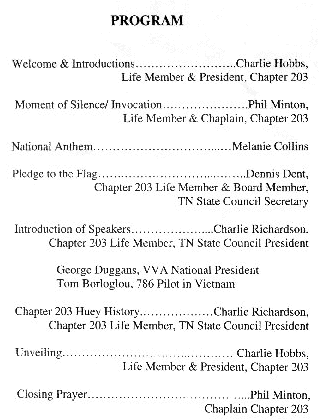 To visit the Veterans Memorial Park, exit US Highway 27 at the Harrison Lane Exit, about 15 minutes north of the I-24/US 27 intersection in Chattanooga. Turn west (left if you're coming from Chattanooga), and turn left at the first stoplight. The Park is ahead about a mile on the right, adjacent to the highway. "BlueStar 786" can't be missed!