Welcome to the cyber home of L and L Rottweilers
To my links page
Links to my dogs pages and my favorite pages

My name is Lois Boling. I own L and L Rottweilers. One L is for me and the other is for the love of my life, my husband Larry. I have owned Rotties for several years, since 1987, and have owned both pedigreed and rescue dogs. I am a code of ethics breeder. I have a great love and respect for the breed and wouldn't own any other kind of dog. The intelligence and forgiving nature of rotties endeared them to me forever.
If you are considering a Rottie as a companion, do your homework very carefully, not everyone is cut out to be a Rottie owner.
If you are considering breeding your Rottie please consider several things! Are my dogs of correct temperament and have I done the necessary health checks to assure healthy puppies? Can I care for a litter that is so big mom can't feed them all? Can I find proper homes for all my babies? Can I take care of any unsold puppies for an indefinite time? Can I take back any puppies that don't work out? These are not a toy dog that you can put in a cardboard box in the closet, they must have a place prepared for them and must be cleaned and cared for several times a day. It is a lot of work to care for a litter of Rotties!
If you don't rescue don't breed. There are far too many Rotties dying each day because no one wants them!!

Until there are none!!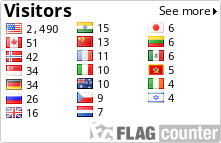 Rescue and mailbox graphic by Peggy Rose






............... ............... ............... ...............