From the Seattle Times come this snippet.

Sunday, October 8, 2000
| | | | |
| --- | --- | --- | --- |
| FAA Under Siege Over Pilot Fatigue | | | |
Rules specifying flight crews' work hours and rest periods have not always been strictly enforced. The agency says it is stepping up scrutiny of airlines.
By ERIC MALNIC, Times Staff Writer WASHINGTON--About 20 top Federal Aviation Administration officials sequestered themselves in a windowless Holiday Inn conference room three months ago to sort out a mess of their own making.
"We're here because we're in big trouble," Nick Lacey, the FAA's director of flight standards service, told the somber group. "Jane Garvey [the FAA chief] is in big trouble. . . .
All of you . . . all of us.
"Serious questions are being asked by the Congress and the White House: Is this agency performing its duty on safety?"

Three days after a fatal American Airlines crash last year that raised questions about pilot fatigue, FAA Administrator Garvey had promised to "rigorously" enforce FAA rules designed to make sure planes are not flown by exhausted crews.

Nonetheless, Lacey said, the FAA top brass had just found out "that a major carrier with the worst record [of compliance] has not even started to enforce that rule." And, to make matters worse, the carrier was American Airlines.

"That is a failure that calls for heads to roll," he said. "We have failed to do our job."

American Airlines officials acknowledge that they were out of compliance until last month, but say that safety was not jeopardized.

However, records and interviews show that the FAA, which regulates the U.S. aviation industry, has been slow to aggressively address pilot fatigue, which the government's own studies have portrayed as a widespread problem.

Despite calls from the National Transportation Safety Board, pilot unions and researchers for tougher enforcement and new regulations, the FAA has not always ensured that major carriers were strictly following the rules governing pilot work hours and rest periods.

The FAA has long been criticized for being too easy on airlines and failing to address known safety problems until a tragic crash occurs.

The meeting at the Holiday Inn, recounted in a consultant's report obtained by The Times, provides an extraordinary inside view of an agency under siege and of high-ranking officials candidly admitting a serious performance failure in tackling a significant safety issue.

Evidence has mounted for 20 years that fatigue is a hazard among commercial airline pilots, who often crisscross time zones and work overnight in stressful conditions after abbreviated rest periods.

Flight crew fatigue has been identified as the cause of at least three major jetliner crashes in the last decade--two involving U.S. carriers--and as a factor in at least one more.

The NTSB "Top 10" list of safety problems has included pilot fatigue for more than a decade. And in government reports, pilots themselves said they sometimes nod off in the cockpit.

FAA Now Inspecting Other Major Carriers By September, two months after the Holiday Inn meeting, American had been brought into compliance but the firm could still be subject to a fine, the FAA said.

American Vice Chairman Bob Baker said the airline's non-compliance should have come as no surprise to the FAA. The agency, he said, had been informed that American could not add the 200 pilots necessary to comply with the rules by the deadline last Dec. 12. An extension request by American was denied.

"Those rules had never been enforced [by the FAA] since their inception in 1985," Baker said.

FAA officials said the agency is inspecting other major carriers to make sure they are in compliance, and Lacey said he believes they already are.

But a similar check of American Airlines in early July led to the discovery that the nation's second-largest carrier was not conforming to flight rules that the FAA's administrator had vowed to enforce strictly.

Embarrassed FAA officials took up the matter at their quarterly meeting in mid-July, engaging in soul-searching and speculation about the damage that the disclosure could do to the agency's already tarnished image.

"It has not been fun to walk into the administrator's office and say [we] screwed up again," Tom McSweeny, the FAA's associate administrator for regulation and certification, told his regional managers at the meeting.

"I was the one to tell her about American Airlines. It was not pleasant to look her in the eye."

McSweeny then described the FAA's handling of the fatigue issue as a potential public relations nightmare that he said would unfairly fuel the public perception that it takes a major accident before the FAA addresses a safety concern.

He ticked off crashes involving Alaska Airlines, Fine Airlines and Emery Worldwide as examples of other controversial safety issues.

"The Alaska hearing will be our [Congress] telling us that we're not doing our job," he told the group. "That will be the message on Fine Air, on Emery. It will also be a spin-off on American if that [failure to observe flight rules] goes public."

The cause of the Jan. 31 Alaska Airlines accident that killed 88 has not been determined, but NTSB investigators are focusing on the apparent failure of a control mechanism that may have been inadequately maintained while under FAA supervision.

The NTSB said the Fine Air accident that killed five in Miami on Aug. 7, 1997, was caused by improper loading, with too much weight in the back. Investigators said the FAA had failed to correct the carrier's "known cargo-related deficiencies."

A preliminary investigation indicated that the Emery cargo jet crash that killed three near Sacramento on Feb. 16 was caused by similar mis-loading problems. The FAA has acknowledged that Emery had been experiencing loading problems for at least a year.

The cause of American's June 1, 1999, crash in Little Rock, Ark., that killed 11 of 135 on board remains under investigation, but NTSB officials said pilot fatigue may have been a factor.

Pilot fatigue, the FAA's McSweeny said in an interview last week, is "a safety issue that needs attention,"

but "it's not a safety problem that needs urgent attention."
Others stressed that the FAA needs to move more quickly.
The Air Transport Assn., an airline lobbying group, contended as recently as a year ago that strict observance of the rules would add unnecessary costs and that pilot fatigue was not a significant problem. But the group called last month for establishment of clearer duty-time limitations "to reduce fatigue-related risk."
NTSB Chairman Jim Hall, long a proponent of clearer rules, has said: "Further delays are unacceptable and endanger the flying public. It's time to move forward."
Probe Sought on Enforcement of Rules FAA rules state that a pilot can fly no more than eight hours and must have at least eight hours of rest during any 24-hour period. But there are dozens of exceptions, and the rules have left some issues governing the scheduling of rest periods open to conflicting interpretation.
In 1998, the FAA announced that the rules would be vigorously enforced if pilots unions and the airlines could not agree on new ones.
In 1999, Richard Rubin, an American pilot and a safety representative of the Allied Pilots Assn., called for a Department of Transportation investigation, saying the "failure of the FAA to enforce current regulations regarding crew rest is an industry-wide problem."
A month later, after efforts to revise the rules had foundered in disagreements, FAA Administrator Garvey ordered a crackdown on violators of existing rules. Her announcement came just three days after the Little Rock crash, but FAA officials say her statement was not triggered by the accident.
About a year passed before the FAA sent inspector Robert Cook to American Airlines' Dallas/Fort Worth home base to make sure the order was being carried out.
The FAA refused to release a copy of Cook's report, describing it as a draft and part of an enforcement investigation. And Cook declined to comment.
But Lacey said the report concluded that Garvey's order wasn't being carried out: American was violating FAA rules requiring the scheduling of eight hours of uninterrupted rest for pilots.
"We're talking about the company's inability to show, on a large number of flights, exactly where the eight hours was scheduled," he said in an interview. "We should be able as an agency to look back at the end of any flight--go back 24 hours and then find out where the company had specified the rest period."
FAA officials were asked if safety had been jeopardized by the rule infractions.
"I believe that if it had been allowed to continue, it would . . .
increase the chances that a fatigued pilot could get into their system," Lacey said.
NASA Asked to Study Issue in 1980 Questions about pilot rest and scheduling date to at least 1980, when Congress asked the National Aeronautics and Space Administration to study how sleep loss and disruption of the body's natural rest patterns affect pilots.
After more than a decade of research, NASA said in a 1994 report that weariness from long shifts, irregular schedules and frequent time-zone changes can be exacerbated by inactivity during long, uninterrupted flights in largely automated cockpits.
"Sleepiness can degrade essentially every aspect of human performance," NASA researchers said. "Like the effects of alcohol on performance and memory, sleepiness can lead to a reduced safety margin and an increased potential for operational incidents and accidents."
Eighty-nine percent of 1,424 flight crew members from commuter airlines surveyed by NASA identified fatigue as a moderate or serious concern.
Similar sentiments were expressed by cockpit crews of major carriers in reports gathered by NASA and compiled by the Air Line Pilots Assn.--the nation's largest pilots union, with more than 58,000 members.
"After seven days in the Pacific, we fly all night from Bangkok to Narita, have a short day layover, then fly all night to Honolulu," one pilot wrote. "Some or all of the crew passes out on the last leg from fatigue.
"We are so tired by the approach and landing that our thinking and reaction times are similar to being drunk. If the weather wasn't consistently good in Honolulu, I'm sure we would have lost an airplane a long time ago."
In another of the reports--in which the identities of the fliers and their airlines remain confidential to assure candor--a pilot said cockpit fatigue manifested itself in "poor situational awareness, noncompliance with proper procedures, missed radio calls and deteriorating flight skills."
He said he was landing at Miami at the end of an exhausting, 12
1/2-hour shift when he forgot that the runway had been shortened 3,000 feet for repairs.
"This, coupled with a slight tailwind and bad judgment and poor landing technique from being so tired, required that I use maximum braking and maximum reverse to stop the airplane," he wrote. "We stopped about 10 feet short of the end of the runway."
The FAA's 1985 regulations specify the length of time that pilots can fly without a break, as well as the duration and scheduling of rest periods between flights.
The rules do not specify the total time a pilot can be on duty: the sum of standby time, flight preparation time and actual flight time. However, most airline contracts limit duty time to 14 to 16 hours in a 24-hour period.
Studies by NASA and the Battelle Memorial Institute--a nonprofit research corporation based in Columbus, Ohio--concluded that a pilot should not be on duty more than 12 hours.
Pilot unions--namely the Air Line Pilots Assn. and Allied, which represents more than 9,000 American Airlines pilots--agree with that.
13 Hours Into the Shift, a Crash in Little Rock The Little Rock crash occurred during the first day of a three-day flight sequence for the crew. The captain and first officer both reported for duty in Chicago shortly after 10:15 a.m. The crew flew to Salt Lake City, then on to the Dallas/Fort Worth airport. After a two-hour weather delay, the plane took off at 10:40 p.m. for Little Rock.
About an hour later, despite strong winds and heavy rain, the pilot attempted to land there. After touching down on the slick runway, the jetliner skidded into a light standard and burst into flames.
NTSB investigators questioned the pilot's decision to land in severe weather and noted the cockpit crew's failure to deploy "spoilers"--flat plates that normally flip up from the wings on landing to put increased weight on the braking wheels.
The investigators say the questionable performance by the flight crew may have been caused largely by pilot fatigue. The crew had been on duty about 13 1/2 hours, slightly less than the 14 hours allowed by American's contract.
During the crash hearing, NTSB Chairman Hall referred to earlier air accidents in which pilot fatigue was an issue.
The first involved a DC-8 air freighter that crashed short of the runway on Aug. 18, 1993, at the Navy base at Guantanamo Bay, Cuba. All three crew members were seriously injured.
Investigators said the American International Airways crew had been flying for about nine hours, had been on duty for 18 hours and had been awake between 19 and 23 1/2 hours. The NTSB blamed the crash on "the impaired judgment, decision-making and flight abilities of the captain and flight crew due to the effects of fatigue."
On Feb. 16, 1995, an Air Transport International DC-8 crashed on takeoff from Kansas City, Mo., killing all three crew members. Only three of the plane's four engines were working on takeoff, but that was allowable under FAA regulations because the plane was not carrying cargo or passengers.
'Inadequacy of FAA Oversight' Cited Investigators said the plane stalled because the pilot failed to follow proper flight procedures. They also said crew members had an abbreviated rest break after a previous international flight and were fatigued by disrupted sleep patterns.
The NTSB blamed the crash on the carrier's failure to ensure that the cockpit crew had adequate experience, training and rest. Contributing, the NTSB said, was "the inadequacy of FAA oversight of Air Transport International and FAA flight and duty time regulations."
On July 19, 1998, a Caledonian Airways L-1011 jetliner with 370 people on board made a hard landing in Kos, Greece, that severely damaged the aircraft, although no one was injured.
The United Kingdom's Air Accidents Investigation Branch concluded that the mishap had been caused, in part, by pilot errors resulting from fatigue. The first officer had been awake for more than 20 hours when the accident occurred and the captain had only 40 minutes' sleep during that period.
The NTSB said pilot fatigue also figured in the crash of a Korean Air Boeing 747 in Agana, Guam, that killed 228 on Aug. 6, 1997.
The crash was blamed on errors by the captain and first officer, who ignored preflight briefings, their cockpit instruments and warning systems before flying into a hillside while attempting to land. Contributing to those errors, the NTSB said, was the captain's weariness.
The NTSB said the accident happened during the early morning hours--"a time of day often associated with degraded alertness," and about two hours after the captain's normal bedtime. The plane's cockpit voice recorder picked up several of his conversations about scheduling.
Twenty-one minutes before the crash, the pilot said he was "really sleepy."
* * *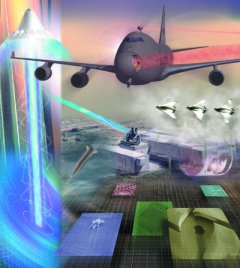 Enforcement of Pilot Rest Rules For years, the Federal Aviation Administration has been confronted with mounting evidence that pilot fatigue is a dangerous problem. But critics say the agency was slow to aggressively enforce its rules.
* July 18, 1985 FAA adopts a regulation limiting the amount of permissible flying time by pilots and guaranteeing them eight hours' rest.
* October 1990 National Transportation Safety Board lists pilot fatigue on its "most wanted" list of safety problems to be addressed.
* Dec. 27, 1992 National Aeronautics and Space Administration research finds pilots are often fatigued.
* Aug. 18, 1993 DC-8-61 air freighter crashes short of runway at Guantanamo Bay Naval Base in Cuba, seriously injuring crew. Fatigue is cited as a cause.
* Feb. 16, 1995 An Air Transport International DC-8-63 crashes on takeoff in Kansas City, killing three crew members. The NTSB says that the crew was fatigued and that inadequate FAA oversight of duty time regulations contributed to the crash.
* January 1998 Research for the FAA cites the hazards of fatigue among pilots.
* April 21, 1998 FAA says existing flight rules will be "rigorously enforced" if a working group cannot reach consensus on new rules.
* April 29, 1998 NTSB Chairman Jim Hall tells a congressional committee that rules need to be changed to better address pilot fatigue.
* July 19, 1998 British aviation officials blame pilot fatigue for Caledonian Airways crash-landing in Kos, Greece.
* January 1999 Top FAA officials issue directive, saying the agency needs to enforce crew rest rules.
* May 13, 1999 The Air Line Pilots Assn., citing the role of pilot fatigue in crashes, calls on the FAA for action.
* May 20, 1999 The Allied Pilots Assn., the union representing American Airlines pilots, asks the U.S. Department of Transportation to investigate, alleging that the FAA is not enforcing the flight rules.
* May 21, 1999 Allied gets a verbal commitment from the FAA to "pursue a vigorous enforcement strategy."
* May 1999 The Air Transport Assn., representing carriers, says pilot fatigue is not a significant problem and notes that few crashes have been attributed to it.
* June 1, 1999 NTSB complains of FAA inaction on crew rest issue.
* June 1, 1999 An MD-80 skids off a rain-slicked runway in Little Rock, Ark., killing 11 of 135 people on board. Pilot fatigue is raised as an issue by investigators.
* June 4, 1999 FAA chief Jane Garvey tells American's pilots union she will begin rigorously enforcing flight rest rules.
* Jan. 26, 2000 Pilot fatigue concerns are raised during hearings on the Little Rock crash.
* July 2000 Internal FAA inquiry finds that American Airlines remains out of compliance with pilot rest rules.
* July 2000 Top FAA officials meet in Washington to address their own failure to enforce the rules at American Airlines.
* * *
Sources: Congressional testimony, NTSB, FAA, Allied, news reports