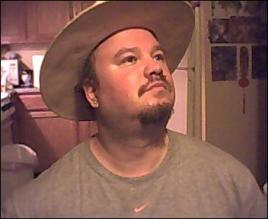 Greetings my name is Bishop Paul E Jones who is known online as "GraceWatcher", and I am a minister that teaches ancient wisdom for today that is found in the Holy Scriptures, and I am so happy and grateful to be alive now. I believe that YHWH is the God of Hindus, Buddhist, Christians and anyone that calls on His Name. Now, I feel this is such a delicious, beautiful and enlightening experience of the heart. I am living my dream and giving my fullest gifts to the world. I am happy that I discovered my calling at such a young age. There is such a deep and powerful connection with God, His Word, and the calling that He has placed upon my life. I invite you to taste, to feel, to savor this perfect moment... beyond thought, beyond form. Life is so simple, so beautiful. No frills needed, nothing unnecessary ever happens. It's all perfect!
Open your heart and let the beauty pour forth wildly. I love people who dance of the edge of life and flow in the birth of their callings. I love creating and sharing conscious truths with others. I love doing things like holding open doors, pulling out chairs for people and loving them.

Show me your wisdom in your words and actions and then let's fly. Open your heart to the power of God and then let's explore. believe in One God, beyond form, space and time and beyond human comprehension. I believe that God is Transcendant and Immanent and will revealed Himself through His word, His ministers, and while establishing the Divine Rule of Grace and Forgiveness to all those that are Called, Chosen and Faithful. I believe live in such an age. Perhaps never before have so many people come to understand the truth of life to such an extent as is occurring at this very moment. We are living in the midst of what may be our histories grandest spiritual awakening, the beginning of an era of astonishing spiritual progress.

We are, in fact, not only participating in, but creating this great spiritual awakening from within ourselves. Such spiritual progress will, as it turns out, be the factor that solves the social, political, economic problems that vex humanity. This is an ambitious assertion, but defensible.

I believe we are engaged in perhaps our histories most important event...a spiritual awakening of global proportions transforming every dimension of our lives. I believe there comes a time in the life of a people, when what has gone before must give way to the new, and what has been thought of as a way of life and a standard for defining the normalcy of days, must adapt itself to a new current of light and life that now enters the picture. Such is the time for the world today today and, indeed, for the world, for the old ways of doing things are about to give way before a new consciousness that shall envelop both the nation and the world. This new consciousness will shine a light more brightly than ever before on the internal mechanisms by which people think, feel, and make choices in their everyday lives. All that is hidden from the eyes of others will become known to the self, and the motives that are less than desirable
will also become visible to the illuminated awareness.


You are not here by accident, God has ordained for you to log on to my site. Just as God ordained you to log on He also ordained Spiritual Lighthouse Ministries with the mandate to deliver the message of life for the soul and body, and bring hope to a dying world. The message of life is connected to God's divine love for His people, and it isn't now, nor has it ever been the will of God that any should perish, but that all should come to repentance (John 3:16; 2 Peter 3:9).


It is my goal to motivate, educate, challenge and inspire you with wisdom from God through divine revelation, principles of life and living, and a deeper faith in God. Many people today totally ignore the plenteous truths that are within the everlasting gospel, the everlasting kingdom of God and the everlasting life spoken of throughout scripture. The Bible records so much about the everlasting kingdom of God that shall never be destroyed, the last enemy that shall be destroyed, and the principles of life in this mortal body.

According to the written Word of God we are to teach people how to apply biblical truths in every area of their lives and encourage those who believe to influence the world around them. The great commission that Christ taught is to go into all the world and preach the gospel to every creature, teaching them (men, women, boys and girls) to observe all things. Preaching and teaching here speaks of the spoken and written Word of God. The same task Christ was speaking of continues to be relevant even more today than ever before (Mark 16:15, Matthew 28:19-20).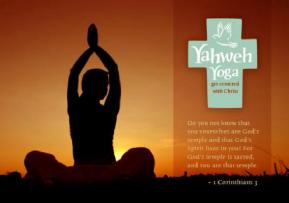 =======================================

Spiritual Lighthouse Radio Network

We are playing music from our past, our present, and new voices that will shape our future, featuring praise & worship, black gospel, southern gospel, traditional gospel, healing and meditation music, with devotionals and programs to bring you closer to the Living God of this Universe

www.live365.com/stations/gracewatcher

--------------------------------------------------------------------

GraceWatcher's Blogging Pages

Comparative World Religions, Philosophy, Psychology, the New World Order, Earth Changes, Pyramids, Earth Mysteries, Environmental Issues and End Time Events

www.spirituallighthouse.net/indexa.html
--------------------------------------------------------------------

GraceWatcher Videos

videos on spiritual topics, the new world order, world events, music, and
other surprises

--------------------------------------------------------------------

Northshore Baptist Church

A Five Food Ministry Congregation that teaches the Grace of God and the Gifts of the Spirit. You can also hear me sing and preach there too, James Pellom is the presiding pastor

www.spirituallighthouse.net/northshorebaptistchurch.html
----------------------------------------------------------------------------------------------

You can email me here