Jewish Outreach International
On-line Praise Report / Israel Ministry
Brethren, my heart's desire and prayer to God for Israel is,
that they might be saved. Rom 10:1 KJV
For I bear them record that they have a zeal of God, but not according to knowledge.
Rom 10:2 KJV

Eddie and Lura Beckford
Our Doctrinal Statement
Our Israel Ministries


For they being ignorant of God's righteousness, and going about to establish their own righteousness, have not submitted themselves unto the righteousness of God.
Rom 10:3 KJV
Most Pressing Needs
Prayer Request
Help Us Tear Down Strongholds
Ongoing Needs
Russian Praise & Worship CD's

Dollar Store 'Reading Glasses'
School Supplies
Praise & Persecution Reports
| | | | | | | | | | | | | |
| --- | --- | --- | --- | --- | --- | --- | --- | --- | --- | --- | --- | --- |
| 2012 | | Feb | Mar | Apr | May | Jun | Jul | Aug | Sep | Oct | Nov | Dec |
| 2011 | | | | | | | | | | | | |
| 2010 | | | | | | | | | | | | |
| 2009 | | | | | | | | | | | | |
| 2008 | | | | | | | | | | | | |
| 2007 | | | | | | | | | | | | |
| 2006 | | | | | | | | | | | | |
| 2005 | Jan | Feb | | | | | | | | | | |
| 2004 | | | | | | | | | | | | |
Frequently Asked Questions
Prophetic Events (Updates)
The Rapture (Pre-trib)
Foretaste & Birth Pangs of The Great Tribulation
Current Events: Signs & Wonders
The following subjects are given so that you may better understand the mindset and culture of the ultra-Orthodox Jews and what is happening in Modern-day Israel.
Pray for the modern-day Pharisees (Haredim/Hassidim/ultra-orthodox Jews) to awaken to their own Back to the Bible Movement!
Video Clips!
The Inside Scoop
Archeological Findings
Teachings
Related Websites
Speaking Tours ... Lura & Eddie are available to speak in Churches/Synagogues/Groups: Next Tour: ???
---
Jewish Outreach International
Jewish Outreach International is an IRS Tax Exempt 501(c)(3) non-profit Organization. All donations are Tax deductible. If you're led to make a money contribution, please make your check out to:

Jewish Outreach International
PO Box 720375 Atlanta, Georgia 30328 USA
Please include NOTE with check: Beckford/Israel or Steven Kaplan
---
lura_eddie@hotmail.com
---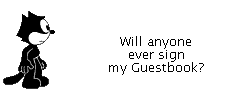 Please Sign Guest Book! ... click here!