HISTORY: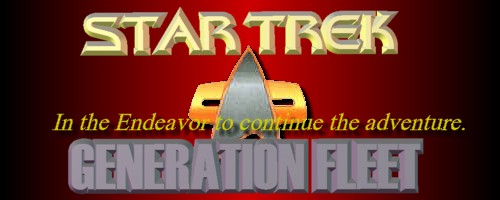 2386
NOVEMBER 4, 2386
STARFLEET 14TH FLEET IS PLACED UNDER COMMAND OF ADMIRAL VANESSA ANN LUCIFEL. SHE NAMES:
REAR ADMIRAL MAXWELL GUNN - CinC OF STARBASE 140
CDR CANDELA GREENE - COMMANDING OFFICE OF THE USS CRUSADER
CAPT TASHONDA WILSON - COMMANDING OFFICE OF THE USS VICTORIA
CAPT DAMIEN LUCIFEL - COMMANDING OFFICE OF THE USS STRIKER
REAR ADMIRL KEMPEC - COMMANDING OFFICE OF THE USS KORGOTH
NOVEMBER 19, 2386
THE USS CRUSADER BEGINS IT FIRST MISSION. AND FIRST LIVE SIM FOR THE FLEET.
2387
FIRST CONTACT WITH THE ZENTRADI.
USS FULLER GOES MISSING.
SUSPICIONS OF A SPY ON STARBASE 140 RUN RABID.
NEARLY 1300 RESCUED AT DENIAS VIII AT AN ABANDONED ZENTRADI RESEARCH FACILITY.
THE USS CRUSADER IS IN THE TALOS SYSTEM.
CAPTAIN GREENE, AND COMMAND TESHURR STRIPPED OF THIER COMMAND.
LT D'REAL IS PREGNANT CARRYING CAPTAIN GREENE'S CHILD
2388
THE ZENTRADI DISAPPEARED FROM THE SECTOR.
THE CRUSADER RECALLED FOR REFIT.
TESHURR INFILTRATES THE ORION SYNDICATE NETWORK.
THE USS FEDERATION RESCUES CAPTAIN GREENE, COMMANDER TESHURR, AND LT KRAMER.
2388
FEDERATION INTELLIGENCE UNCOVERS THE TRUTH ABOUT THE CORALATION BETWEEN PROTOCULTURE AND THE OMEGA MOLECULE.
THE USS CRUSADER RECOVERS THE USS PEOLEMY FROM THE DELTA TRIANGLE.
DILITHIUM IS FOUND ON CESTUS IV
A GENETIC CLONE OF KHAN NOONIEN SINGH RULES OVER ZARGUS III
ORION SYNDICATE DEVELOPED A NEW DEADLY WEAPON FROM THE ZENTRADI
FIND OUT MORE AT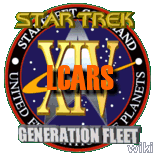 STAR TREK : GENERATION FLEET LCARS
our official wikipedia
COME JOIN US IN THE ENDEAVOR, TO CONTINUE THE ADVENTURE.
| | |
| --- | --- |
| | FORUM |
| | HOME |
| | ABOUT US |
| | THE SHIPS |
| | STAR TREK CRUSADER |
| | APPLICATION |
| | CONTACT |