70s invasion presents ; the FLOWER CHILDREN ; the ROCK FLOWERS, WOODEN HORSE, BEVERLY BREMERS, JAPANESE BEAT GIRLS, and more *
ROCK FLOWERS 1st lp *

updated as of Sept. 10th 2011.

new section of flower children on the bottom who excelled in folk music late 60s -early 70s ; KANGAROO, BARBARA KEITH, NANCY PRIDDY, KATHE GREEN, SMOKEY and his SISTER, TREES, The JESUS MOVEMENT, etc.

ASIAN GLAM GIRLS info added too,

NOOSHA FOX pre-FOX info added below, ever hear 'AMANDA IN A SILVERWORLD' ?

This is our page of the 70s invasion dedicated to the long lost era of flower children of which is still alive today in the hearts of many music fans, this era flourished from the mid-late 60s throughout the 70s, and allthough we have the spotlight here on early 70s bands such as the ROCK FLOWERS and WOODEN HORSE,as well as a special on Japanese Beat Girls, truth be told many folk rock bands of the day can fall into this category, at the bottom you'll find some suggested bands whose output was far above the average band of their day, so let's begin this chapter with info on a special film, a true 70s milestone,

GODSPELL

fantastic movie based on the life of Jesus as told through the eyes of flower children , the film came out in '73, and the music as well as the acting are the best on this era, please see our reviews of this film on our gateway 3 along with several galleries for the film in our gateway 3 and 4, you can get there quickly from the link here ~

https://www.angelfire.com/al4/jook/GODSPELL.html
---
these reviews of the Rock Flowers were made in '02, and have been revised since then.........., this band the ROCK FLOWERS were led by DEBRA CLINGER made 2 fantastic lp's in 71, and '72, and a bunch of singles that came out with dolls of the same name, RINDY DUNN, and ARDIE TILLMAN were the other 2 gals, a 4th sang with them temporarilly her name was ( )......allthough the band had nothing to do with the dolls really, it was just a marketing ploy, the music ranges from ;rock, soul, pop,folk, to bubblegum, and we have to say DEBRA CLINGER may be the most underrated women of all time in pop music ! some of their vocal style sounds A WHOLE LOT like STEPHANIE de SYKES who gets the award for the happiest bubblegum song ever released 'BORN WITH A SMILE ON MY FACE' which was a huge hit in he u.k. in '74 ( see page 4 ), also their vocals can be compared to THUNDERTHIGHS, they had at least 3 ACE singles in the u.k. in '74 - '75, they also recorded an unreleased lp, see page 4 for reviews of THUNDERTHIGHS, and on a quiter note some songs can be compared to u.s. singer BEVERLY BREMERS ( see below and page 5 )......DEBRA would later join the glitter-pop band KAPTAIN KOOL and the KONGS on the KROFFT show, see our gateway, and page 5 for reviews of them......

as for the ROCK FLOWERS You can get your cd or tapes, we prefer tapes, or vinyl of these gals featuring both original lps, and all the singles, a and b sides ! From Ronn Webb's Wingnuttons site :)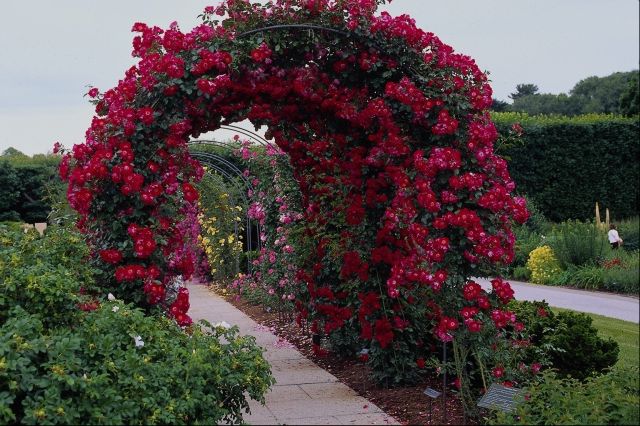 ROCK FLOWERS 1st lp '71
side 1 (You're) My Kind of Music, You Shouldn't Have Set My Soul on Fire, Uptight World Shake It, Wake It, Heaven Help the Non-Believer, Sunday Dreaming
This lp is fantastic, begins with 'MY KIND OF MUSIC', a good pop opener with a soulful touch, u can hear the harmonies begin to soar....'you shouldn't have set my soul on fire' has the girls telling a guy he was a bit too much for them, again the vioces here standout too...'SHAKE IT WAKE IT' is really GOOD, very soulful pop, with the girls sharing the vocals, one of the lp's best....'HEAVEN HELP the NON-BELIEVER' is slower , listen closely and u can hear a STRONG gospel influence....and on 'SUNDAY DREAMING' they recall BILLIE HOLDAY's 'GLOOMY SUNDAY' a bit, this one is pop with a gloomy touch, and a very good gloomy touch....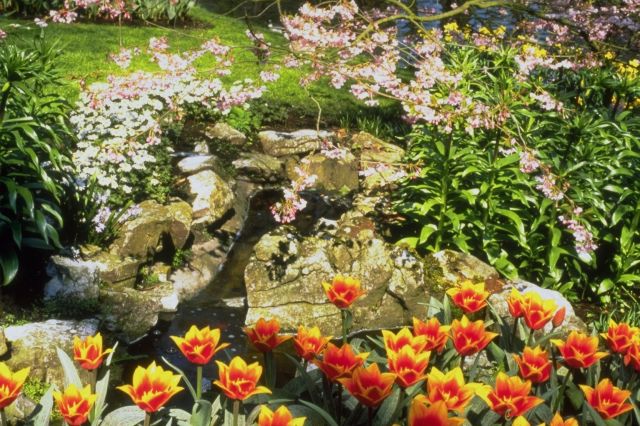 - side 2 -
Mother u, Smother u, Gettin' Together, Number Wonderful ! It Was Always Always You, And Then He Says He Loves Me
on 'MOTHER U , SMOTHER U' DEBRA takes the lead, whereas on the other songs the other 2 interact more in singing, this one was the original b side on the single, and it's EXCELLENT ! ...they sing with a confidence beyond their yrs......'gettin together'...recalls 60's pop, ...and on 'NUMBER WONDERFUL' they sing AN EPIC MASTERPIECE ! FEW WOMEN IN POP MUSIC HAVE SUNG AS GOOD BUBBLEGUM AS THIS SONG HERE...'I BEEN COUNTING MY BLESSINGS, ADDING UP ALL THE LOVE THAT HE'S GOT FOR ME....( more lyrics to come soon)..........the closing '....and THEN HE SAYS HE LOVES ME'.........they add the icing on the cake with a girl group # that rates with the best of them, with the chorus, 'and then he says he loves me, HEY, HEY' a soulful finishing touch brings the lp to a close......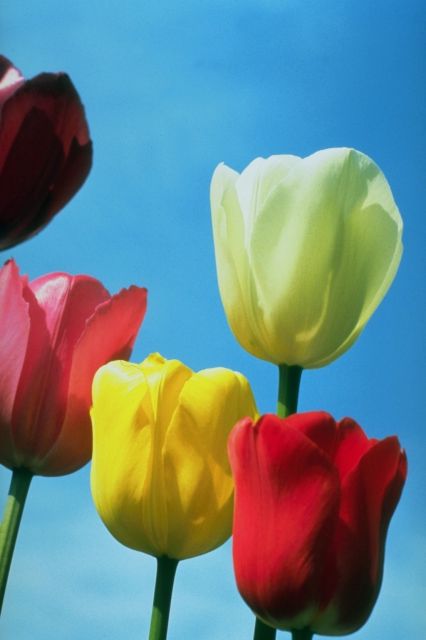 ROCKFLOWERS '72 lp
Double Scoop, A Little at a Time, If You Loved Me Once, Don't You Ever Give Up on Me, What's So Good About Goodbye !
Stop Light, Sticks 'n Stones, See No Evil, I Ain't Supposed to Feel this Way, The Image of You, It Takes a Real Man (To Bring out the Woman in Me)..........
'DOUBLE SCOOP',.....'I WANT A DOUBLE SCOOP OF YOUR LOVE' sing the girls with a soulful pop touch on the opener for the 2nd lp,....'don't u ever give up on me' they sing ' i would never, oh no, never give up on u'with a strong yearning in their vioces....and 'WHATS SO GLAD ABOUT GOODBYE' is defintely the BEST song on the 2nd lp....'summer days have gone away, ya, ya, ya, ya, ya, ya ,ya.....whats so glad about goodbye' strings combined with the wonderful ROCKFLOWER vioces make for a FANTASTIC soulful pop tune, SEARCH FOR THIS ONE !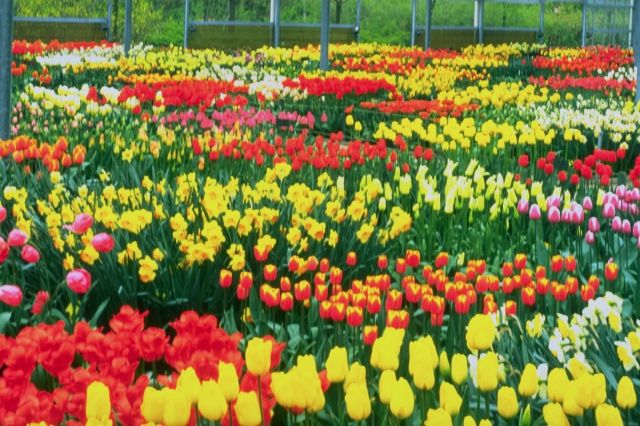 'STOP LIGHT' is soul with all 3 building up a strong drama.....'SEE NO EVIL' is one of this lp's best,dreamy with gloomy touches... 'I GOT A FEELING THERE MUST BE A CONSPIRACY TO GET ME.....SAYING HE AIN'T YOURS CHILD, SAYING, HE AIN'T YOURs CHILD'and 'don't wanna see no evil, don't wanna hear no evil no how....', GREAT SOUL VOCALS, sung with conviction.......on 'THE IMAGE OF U' DEBRA outdoes herself again, again using her vioce as an instrument here to reach the highest notes, and 'IT TAKES A REAL MAN' ( to bring out the woman in me) is a soul-pop # with all the girls singing lead, the icing on the cake with the range of their vioces reaching far and wide, ....
to see a photo of this lp see either our ROCK FLOWERS gallery in our gateway 2, it is also placed on page 17 our BUBBLEGUM page........some musicians who played on this 2nd lp were; Hal Blaine, Mike Melvoin, Louis Shelton, Dennis Budimir, Max Bennett, it was produced by Wes Farrell....
---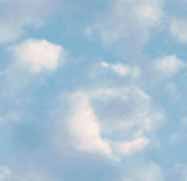 ROCK FLOWERS singles, these came with the toy dolls,
'Mixin' Matchin'/ Day Sweet Times'
'mixin matchin day' is a happy go lucky tune , which brings to mind sunshine, and toys....these singles were a lot different they were kinda sung with small girls in mind, however 'SWEET TIMES' is a hard rockin' SOUL-ROCK number with flashes of pysch and horns to boot, this b side came on quite a few of the singles...
'Good Company/Sing My Song'
'good company' is a good pop tune, whereas the b side 'SING my SONG' is a GREAT ONE, sounds as if their singing a childlike pop song full of joy and happiness....:)
'Your Music N' My Music/I Just Want To Make You Dance'
'your music' is reviewed up top , the second one is a happy go lucky pop #, encouraging people to dance....
'Three to Get Ready/I Wish I Had a Monkey'
"3 to get ready' is similiar to many of the songs on their lp's, and 'I WISH I HAD A MONKEY' they use sophisticated pop touches, and vocal work with funny lyrics like 'i wish i had a monkey zamma zamma zoom a yay, keep in mind these singles were made for kids, and for kids of all ages too ! :)
'PUT A LITTLE LOVE AWAY' is the grand finale that came on our tape, a sweeping soulful folk song that makes for a great ending with their vioces trailing away at the end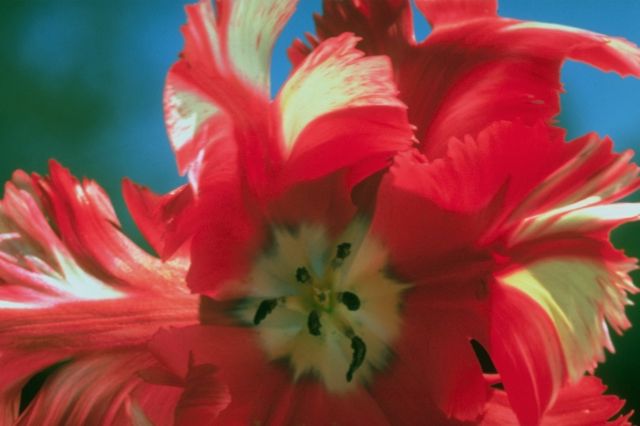 to find out more on the ROCK FLOWERS, SEE OUR GALLERY # 42 in our Gateway 2, or simply paste this link -
https://www.angelfire.com/stars4/zoom0/numberwonderful.html
see also page 5 for more reviews we had originally made in 2001, and see our gateway for our SHRINE to DEBRA CLINGER, as well as IN - DEPTH reviews of KAPTAIN KOOL and the KONGS....
....WE AT THE 70's invasion WOULD LIKE TO SAY THIS BAND IS PROBABLY THE MOST UNDERRATED 70's GIRL BAND OF ALL TIME, IT'S A SHAME THEY DID NOT GET MUCH EXPOSURE AND HAD TO SETTLE FOR A TOUR with tom jones, (barf ! )as DEBRA SAID IN AN INTERVIEW; 'THE RECORDS WERE NOT PROMOTED WELL AND WERE OVERSHADOWED BY THE RECORD COMPANIES OTHER CLIENTS', ....GET YOUR COPY OF CD's OR TAPES from the WINGNUTTONS SITE TODAY....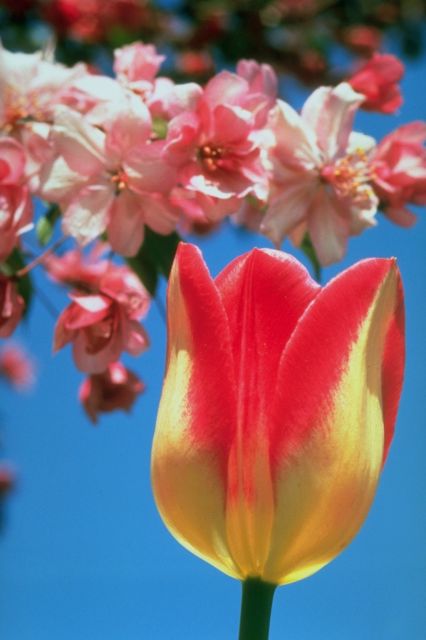 WOODEN HORSE 1st lp
picture of WOODEN HORSE 2nd lp, featuring SUSAN TRAYNOR, before she became NOOSHA FOX *
WOODEN HORSE were one of the BEST folk bands of all time, allthough not many have heard these 2 lps as they are rather obscure, the music ranges in sound mostly from PETER, PAUL, and MARY, also the VELVET UNDERGROUND, GORDON LIGHTFOOT, FAIRPORT CONVENTION, LEONARD COHEN, etc. ........the lps are straight ahead acoustic folk with variations here and there if you are a fan of FOX then we'd say these lps are essential to see the kind of SUSAN aka NOOSHA sang in before FOX....see our page on FOX in the bottom link of page 21, and reviews also on page 4 of the 70s invasion....
1st lp - Noosha Fox (vocals) Graham Vick () ( not sure of the rest of the lineup for the 1st lp )
'Wooden Horse' (72)
Crazy thoughts / Wake me in the morning / Trees / Northern beaches / This is a song / Broken bottles / Eastbound train / Gentle mind / Come around / Feel / Letter / Loving man
' WOODEN HORSE' '72
1 'CRAZY THOUGHTS'
NOOSHA's vioce sings beautifully along with the guys in this C,S, and N, type folk song which opens the lp, our copy had the first 20 seconds or so missing so here are some lyrics after that time period ' WHEN YOUR GONE THINK OF ME AND THIS ROOM WE KNEW U WELL', and 'IM LEAVING TO GO FIND MY FRIENDS TO PLAY AND TALK WITH THEM AGAIN, AND TURN YOUR LEAF TOWARDS THE DOOR, I'D KNOW I'D SEEN THIS FILM BEFORE'......
2 ' WAKE ME '
soothing number, GREAT guitar playing 'WAKE ME IN THE MORNING YOU WILL FIND ME THOUGHJ OUR LOVE's LOST IT's BEAUTY COMING TRUE, I CAN SEE THE WINTER's SUN TELLING ME THAT OUR TIME IS DONE, ASKING ME WHAT I COULD FIND IF II LEAVE IT ALL BEHIND, WANNA COME BACK, BUT I DON'T KNOW HOW TO CHANGE MY MIND...MMMM MMMMMM
3 ' TREES'
GREAT PETER, PAUL, and MARY flower child sound with chiming guitars,'THE TREES ARE SO TALL AND I CAN'T SEE THEM AT ALL, AND I CAN'T FEEL MY FEET ON THE GROUND, PEOPLE THAT I MEET WALKING IN THE STREET, THEY DON'T KNOW WHERE I'M BOUND'.....
4 'NORTHERN BEACHES'
NOOSHA begins this one solo, the bands backs her up on backing vocals later, this one is dark and atmospheric, beginning very quietly NOOSHA sings 'DRIFTING THRU A CLOUD OF SMOKE AND MUSIC, KNOWING THAT IT's SLOWLY GETTING TO ME, HOLDING ONTO TEA I THINK ANOTHER YEAR I NEED', and 'ON THE NORTHERN BEACH AS WE HAD TIME TO SING, GRASS GREW TALL AND ALL AROUND US', and ' AND NOW I'M HERE I'LL NEVER BE THE SAME AGAIN, IN THE MIDDAY SUN, THERE'S NOTHING LEFT TO DO BUT RUN'.....
'THIS IS A SONG'
this one is in a PETER, PAUL, and MARY, FAIRPORT CONVENTION style.......'THIS IS A SONG HOPING WE CAN LOVE ONE ANOTHER, HOPING WE CAN LOVE ONE ANOTHER, TO LET U KNOW I'VE BEEN WITHOUT A DAY, WHY I LET U KNOW I FEEL A DAY', and 'THIS IS A SONG TO GREET THE DAY'
'BROKEN BOTTLES'
this song closes the lp side 1, the band decides to play a lively blues, almost country sound with piano playing, sings NOOSHA and the male singer - 'NEVER HAD MY FORTUNE TOLD I CAN'T IMAGINE WHY, THE LADY TELLS IT LIKE IT IS SHE'S NEVER SEEN ME CRY', and 'IT's 2.a.m. AND I HAVE NO TEA TO EASE MY SORRY HEAD ' the song gets livelier as it goes along 'THE LORD HE MUST BE PUNISHIN' ME FOR THE CRAZY THINGS I'VE SAID', and 'I CAN BE GLAD CASUE HE's A CHRISTIAN'.............later NOOSHA says 'I'VE MADE A FRIEND HE's ALWAYS DOWN, I OFTEN BRING HIM THE NEWS, HE ALWAYS FEELS MUCH BETTER WHEN I SING HIM THE BLUES'..........piano keeps playing ( fades)....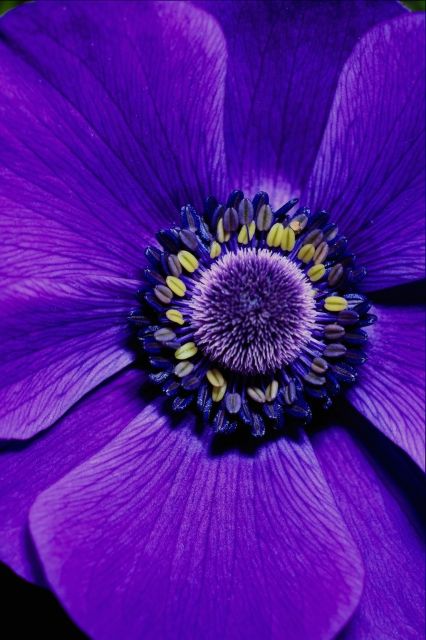 - lp side 2 -
'EASTBOUND TRAIN'
traditional folk C, S, and N, type tune, NOOSHA and male singer begin - 'PASSING TIME ON AN EASTBOUND TRAIN, WATCHING THE SKIES FOR A SIGN OF RAIN, MY FEET ON THE ARMREST'....., and ' LOOKING AT THE LADIES FROM 1 TOWN TO THE NEXT RIDING ON A CREST OF A WAVE, and 'SIGN ON THE WALL SAYS JESUS SAVES'......
'GENTLE MIND'
a GORDON LIGHFOOT style folk song, slow and soft acoustics, -'HERE I HAVE A GENTLE MIND AND WHEN I WALK I TAKE MY TIME A ROOM TO MYSELF AND TRY TO KEEP IN GOOD HEALTH TO PASS THE DAYS IN SIMPLE WAYS......
'COME AROUND'
this one reminded us of JAMES TAYLOR, .....'YOUR HOME AGAIN , I KNOW I'M WELL, TWAS A YEAR FOR MAKING CHANGES, I HAD BEEN DOWN FOR QUITE A WHILE', and 'AND SAY HELLO, I'D LIKE TO SEE U 1 MORE TIME AND IT SEEMS LIKE EVERYDAY I'M FALLING
'FEEL'
after those 2 quiet numbers comes a much more experimental folk song close in sound to C, S, and N, but probably closer to NEIL YOUNG......dark and atmospheric with some GREAT rythme playing, 'HEY BABY STAY WITH ME, LIKE WWWWINE, SO FAST IT WILL NEVER LAST, SO FAST IT WILL NEVER LAST RRRRED ROSE........REMEMBER NOW I'M FEELING HOW IT USED TO BE , NOW THERE's a LIFE FOR U AND A LIFE FOR ME', and 'WE CAN SMILE TOGETHER AGAIN'.....
'LETTER'
this one is more a VELVET UNDERGROUND folk-pop song NOOSHA singing lead once again ' 2 MORE DAYS AND I'LL BE THERE TO SEE U WITH YOUR TORN DOWN HAIR, U LEFT YOUR CHANGE AND ALL YOUR STRANGE EASTERN BEADS ON MY CHAIR', and 'I SPENT THE DAY ALONE TO WRITE, BUT THERE's NO MORE TO DO'........
'LOVING MAN'
the closing song to the first WOODEN HORSE lp sounds like PETER, PAUL, and MARY musically, and kinda like the VELVET UNDERGROUND stylistically, '2 PEOPLE IN THE DOORWAY WATCHING THE EVENING SUN GO DOWN AND THE CONCRETE PATH TO THE WATER IS STILL WET FROM THE MORNING RAIN', and 'WITH TIME ON MY HANDS I COULD BE A REAL LOVING MAN'............the band sings in unison and closes the lp with a comforting folk sound.......
Their first album was a self-titled, Wooden Horse. It was followed by Wooden Horse II, recorded with this lineup:
Noosha Fox (vocals) Dave Mateer (guitar, vocals) Malcolm Harrison (guitar, vocals) Steve Marwood (guitar) Neil Brockbank (bass) Dave Young (flute, sax) Bob Irwin (drums)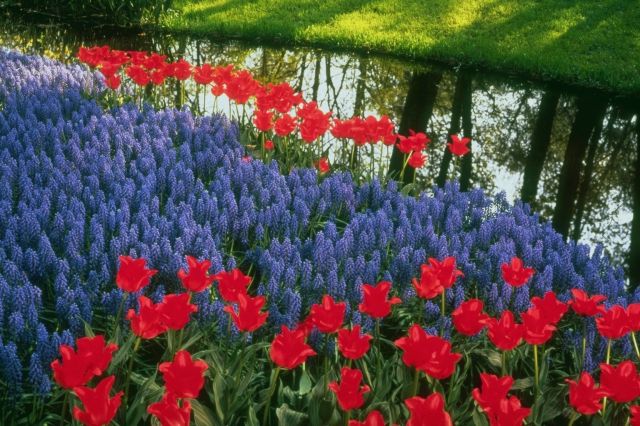 'Wooden Horse II' (73)
Celebration song / Wooden horses / America / Kali / Pick up the pieces / July morning / Coming home / For you / On this day / Afternoon / Typewriter and guitar
on the 2nd lp the lineup changed a bit, and we'll say it's slightly better than the 1st with the same style acoustic folk straight thru with a little variation........
1 'CELEBRATION SONG'
WOW ! what a GREAT folk-rock song somewhere between PETER, PAUL, and MARY's folk enthusiasm and the VELVET UNDERGROUND's flair for songwriting comes this number with GLORIOUS vocals from NOOSHA and the guys singing background vocals..........'ALL ALONG THE STREET I SEE THE DANCERS, A CELEBRATION SONG IS ALL IN HARMONY, AND THE BLUE BOY HOLDS THE HAND OF THE GIRL HE USED TO KNOW BACK IN MAINE, AND THE LOVE GOES ROLLING ON THRU THE SOUL OF EVERYONE, AND THE LOVE GOES ROLLING ON THRU THE SOUL OF EVERYONE, AND I SWEAR THAT HE TOOK MY HAND, AND TURNED THE STONE OF THE FINEST HAND'.........organ solo comes in unexpectedly with zippy enthusiasm, then begins again 'all along the st. i see the dancers......'.........one of their very BEST compositions, and a tune you'll never forget....
2 'WOODEN HORSES'
acoustic guitars play a slow tune,........ NOOSHA comes in 'ba, ba, ba, ba, ba baaaaaa' flute comes into play , GLOOMY atmosphere sets in.....the male singer - '15 YEARS AIN'T SO LONG WHEN YOUR LIVIN' BY THE RIVER, U AND YOUR BRIDE OF 17 EVERYDAY SPENT WITH HER, AND THINKING OF WOODEN HORSES PLAYING....'...peaceful sound.......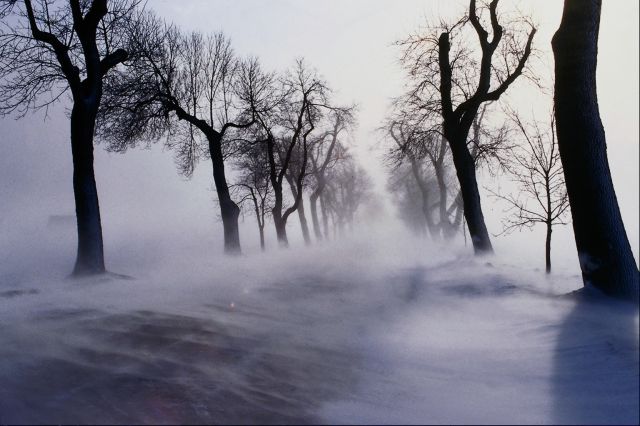 3 'AMERICA'
some really GOOD lyrics for an EXCELLENT tune !, NOOSHA again shines out here, it's a song about leaving london and traveling thru states in the us such as washington and virginia............the approach the male singer takes reminded us of LOGGINS and MESSINA he begins 'ALEX AND I ARE GONNA LEAVE LONDON TOWN'...the pace gets faster here NOOSHA comes in and sings a few lines very lovely such as 'DWON IN WASHINGTON I WISH THERE WAS SOMEPLACE TO GO, I COULDN'T FIND MUCH HAPPINESS, AND EVERYONE WAS DOING THEIR BEST TO STEAL THE WHOLE SHOW'.....
4 'KALI'
this one is in the style of GORDON LIGHTFOOT a straight ahead folk tune.....male singer - ' Kali i can't even say i really knew your name, i only know i'd no more time, no one left to blame', also 'WE DON'T BELONG OUTSIDE A SONG, I HEARD WHEN I WAS YOUNG'....
5 'PICK UP THE PIECES'
another GOOD one, the vioces here are prominent over the instruments.....noosha sings along with the male singer eventually the whole band jions in.....'BABY DON'T PLAY AROUND WITH LIVES, THE GIRL HAS BEEN HURT TOO MANY TIME', and 'PICK UP THE PIECES LET THEM KNOW YOUR ON YOUR WAY'
6'JULY MORNING'
side one ends with another GORDON LIGHTFOOT/JOHN DENVER style acoustic number, this one VERY GOOD with very soft vocals from the male singer , short and sweet, - 'THERE ARE DAYS WHEN I'VE FORGOTEN HOW HAVE WE BEEN BLESSED, AND ALL THIS HIGH AND FINE CREATION GIVES ME AIR FOR MY BREATHE', and 'BLUE AND GREEN ARE THE COLORS, AND COUNTLESS MORE WILL GREET MY EYES, STANDING HERE ON THIS MOUNTAIN.........'...
- lp side 2 -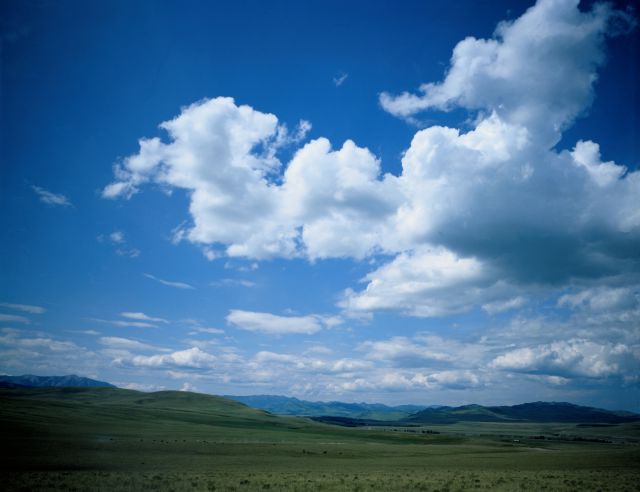 7 'COMING HOME'
side 2 begins with a soft GORDON LIGHFOOT style number ' U CAME NATURALLY WASHED IN BY THE SEA, SIGN IN THE SAND SAID YOUR STRONGER, SO TAKE WHAT U NEED GIVE INTO YOUR GREED, U KNOW IT CANNOT LAST MUCH LONGER, GET IT ALL TOGETHER SO WHEN U FINALLY LEAVE, U WON'T HAVE TO GRIEVE, ......later NOOSHA comes in here - ' U GOT TO LEAVE AND FINALLY LOSE YOUR FEAR'.......ends wonderfully
8 'FOR YOU'
slow song with piano playing,...male singer - 'U GOT ALL THE LOVE THAT I NEED, MORE THAN ENOUGH TO BELIEVE IN, ITS ALL I TRUST AND I KNOW THAT YOUR EYES SEE WHERE I FAIL', and 'THIS IS THE WAY U HAVE LOVED ME, AND U DON'T KNOW ALL THE JOY THAT U GIVE TO ME LORD I THANK U FOR ALL THE DAYS OF LIGHT U SHOWN MY WAY'....somewhere a sax comes in and plays a melody......NOOSHA comes in 'NOW U ARE STRONG WHEN I NEED, U GIVE YOUR SMILE WHEN I AM CRYING'.....
9'ON THIS DAY'
the male singer and NOOSHA sing this peaceful one together , kinda in the style of FAIRPORT CONVENTION, and the VELVET UNDERGROUND.....'ON THE ROAD AGAIN IT SEEMS TO ME I'M NEVER STANDING STILL, BUT IT's GOOD TO KNOW YOUR GOING TO A PLACE U CAN NEVER FILL ', and 'EVERYWHERE I SEEK COMMUNION I FIND IT IN THE STRANGEST WAYS'......and 'LET IT BE THAT WAY'....( fades)
10 'AFTERNOON'
quiet folk tune, PETER, PAUL, and MARY style......again NOOSHA duets with the male singer 'TAKE OFF ON AN AFTERNOON OF RAIN, EVERYONE's GONE AND I'M DREAMING MY HEAD OFF AGAIN 'I'M JUST A BOY WHO DON'T KNOW WHEN TO SAY HE's HAD ENOUGH I'D LIKE TO MAKE MY WAY OUT WEST' and 'OH JUST TO LIVE OUT ON THE BLUE SKY FEEL THE PEACE OF EVERYONE', and 'SHINE UPON THE SUN'....( ends)
11 ' TYPEWRITER AND GUITAR'
...LOVELY ENDING...very quiet.......closer to LEONARD COHEN's lp of '68 than anyone else, sparse acoustic guitar plays ' WITH YOUR TYPEWRITER AND YOUR GUITAR WITH YOUR LADY IN THE WINGS, AND AN ANGEL INSIDE U, SOMETIMES IT's A SIN, DID U LOVE HER BETTER DID U GIVE HER MORE, WELL MAYBE ALL I WANT TO KNOW NOW IS WHY DID U DO IT ALL ? , WELL MAYBE IT WAS THE TIME OF YEAR THE WAY THE CARDS WERE THROWN, MAYBE WERE PART OF THE SAME MOVIE PLAYING IN SOME OTHER TOWN, AND NOW MY LOVE FOR U IS FINALLY COME BACK HOME, I CAN LAUGH AT THE MANY TIMES I'VE WAITED FOR U TO COME HOME..............I'VE WAITED SO LONG TO WRITE U THIS SONG, FOR I CANNOT BELONG TO A TIME THAT IS FINALLY GONE...MMMMMMMM ( flute comes into play) DA, DA,DA,DA, DA, DA.....(fades)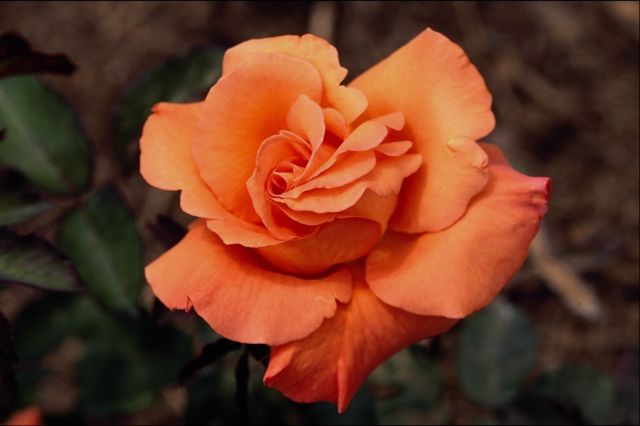 The band Wooden Horse is also credited as "vocal harmonies" for the album "Admission free" by Jackie Flavelle,
NOOSHA sang in a solo album by Kenny Young, called Last stage for Silverworld, allthough she was only credited as 'Amanda' at the time, hence the title track - 'Amanda in a Silverworld'....
you can now hear this SUPERB track on our downloads page 5 !
track listing and one day possible review to come
Note: back in the late 60s possibly Susan Traynor ( Noosha ) was a member Charmettes, allthough uncredited, they had scored a minor hit single with "Please Don't Kiss Me Again" this was produced by Young,.........in '68 Traynor and Young then relocated to England in , when Young had written a song for Reperata and the Delrons called "Captain Of Your Ship", which had been a British hit.
Kenny had another folk lp prior to this time of WOODEN HORSE "Clever Dogs chase the Sun',and when Kenny Young formed the band Fox, she was asked to join, adopting the stage name Noosha Fox. It was formed by great musicians around 1974, here is the famous lineup for FOX;
Noosha Fox (vocals) Herbie Armstrong (guitar, vocals) Kenny Young (guitar, vocals) Jim Gannon (guitar) Gary Taylor (bass) Pete Solley (keyboards) Jim Frank (drums)
see our section for FOX on page 4, and in our gateway, we have some great pictures of NOOSHA, and of course see our revised review of the FOX lps on our page on this band here at this link ~
https://www.angelfire.com/oz/natgallery0/noosha.html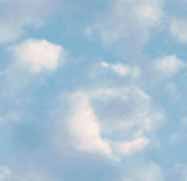 ---
BEVERLY BREMERS

BEVERLY BREMERS RELEASED A GREAT POP lp in '72, her song 'WE'RE FREE' was ONE OF THE 70's best pop SINGLES PERIOD !....see page 5 for a review and an interview conducted by us, she went onto release some singles we have yet to hear.......

she was also in HAIR with SALLY EATON and others, including a future glam star named who called himself (JOBRIATH), she wrote us back in '02 and gave her approval of this site.....

see our galleries in the gateway for some great pictures of her, and she looks just as BEAUTIFUL today !.............. she also acted in the theatrical version of the ROCKY HORROR PICTURESHOW,...this link here has some sound samples

http://www.allbutforgottenoldies.net/beverly-bremers.html

here is a link to a recent interview Beverly did

http://www.ocweekly.com/ink/02/26/food-davies.php

lyrics to BEVERLY BREMERS 'WE'RE FREE' '72

( Words & Music By Irwin Levine & L. Russell Brown )

I give myself to you. It's what I wanna do. You don't need no vows to hold me. You don't have to wear a sign Sayin' that you're mine. I can feel it when you hold me. Knowin' you're not really holdin'me, We can split, so we don't split, you see.

(CH) We're free, you and me. Free to come and go as we please. We're not forced to love each other, We just love each other naturally. Darlin', we're free you and me. Who has the right to say We can't live this way, Married to this thing we feel now? I wonder, would we stay If we had to stay?

Would we feel the way we feel now? Who could see us and then disagree? This is love like love should always be. (CH) We're free, you and me. Free to come and go as we please. We're not forced to love each other, We just love each other naturally. Darlin', we're free you and me.

SALLY EATON

an old friend of BEVERLY's was SALLY EATON, Sally was a flower child who sang and acted in Hair........... "FAREWELL AMERICAN TOUR" '70 lp,.................. an lp SALLY released, contains the wonderful 'FLOWERS in the AIR' ( see page 2 for review)....see this link at Borderline books for a small review

http://www.borderlinebooks.com/us6070s/fuzz.html? http://www.borderlin ebooks.com/us6070s/e1.html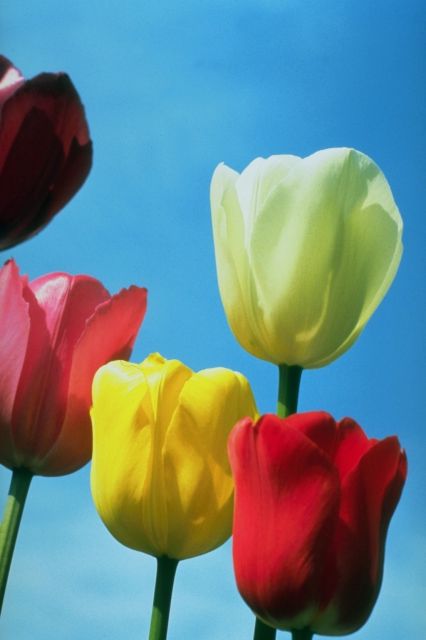 STEPHANIE de SYKES
if you've gotten this far on this page then you must see our info on Mrs. de Sykes, she was possibly the most underated of the 70s pop singers, and hands down the loveliest, see our homepage, our gateway 1 for our shrine to her and all our gateway for 17 galleries on Stephanie :)
For space has formal or geometric properties, and it may be that the problem of change in the natural world is therefore to be solved by differences of geometrical pattern. Moreover in a primitive numerical symbolism numbers are represented by elementary geometrical patterns as they as they still are for example in dominoes.
Consequently it would be tempting to arrive as Pythgoras seems to have done, at the exciting conclusion that "number lies at the base of the real world".
excert from the book 'Background on Modern Thought.'
---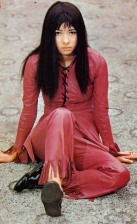 CARMEN MAKI Japanese rock singer , beautiful ! *
---
* JAPANESE BEAT GIRLS *
JAPANESE BEAT GIRLS; 60's- early 70's pop-rock
back in '02 we received a great tape of japanese beat girls who made music in the 60's and early 70's, our friend skye raves about them :)......remember the song 'THE GIRL FROM IPANEMA' ? well some of the songs have that pop approach, elsewhere they range from pop rock to bubblegum, to a few heavier pysch ones....mostly in japanese, some sing in a mixture of english and japanese :)........
we have lots of japanese music reviewed on the 70s invasion, see our gateway 1 for our japanese section with reviews and info on 70s bands, see page 13 for 60s Group Sounds garage/psych, and see our gateway 2 for our 2nd japanese section....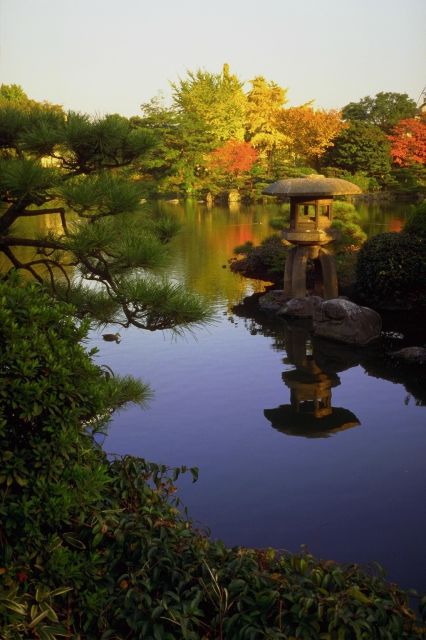 let's begin with
CARMEN MAKI
'HONNOU' ' 69 OUTTASITE !....very experimental pysch, with great guitar work, and strong percusssion, hazy in some parts, strong visual in other parts,...begins very slowly with background singers and Carmen singing fragmented sounds then Carmen takes over and begins to create a sound you'll never forget..... , breathes, HEAVY, and sighs all the way thru, goes far beyond YOKO ONO's experimental vocal sounds,
closer to IGGY POP ...think 'L.A. BLUES' where he built up the vocal frenzy to new heights, she creates an atmosphere something like this......ancient sci-fi element here, sounds at times as if she's creating an orgasmic sound, and builds up to a climax, then at the end a peaceful and distant pyschedelia plays on..... YES, SEARCH FOR THIS SONG.....CARMEN MAKI went on to a career which began sometime in the late 60s, she played in a psych band called BLUES PROJECT, later in the 70s she jioned a hard rock band called OZ, and she had an original glam rocker in '74 called 'IT's ONLY R-n-R', not a Stones cover, you can see a rare photo fo this 45 in our gateway 6, see our gallery on carmen in our gateway somewhere, in the early 80s she was in a punk band called 5x for more info on her, and see this link to get her music -
http://www.carmenmaki.com/
and here is a very good interview done with her recently at Jrawk.com
http://jrawk.com/Content/M/makicarmen/CMJune2010.html
KANENOBU SACHIKO
Kanenobu has been hailed as the japanese JONI MITCHELL in some circles, she had an lp out in '72 called 'MISORA' ( the sky ) and a live lp is also available from this era, but she walked away from it all and moved to the states, only to return to japanese music in the late 90s and her most recent release is said to reflect world music style see these 2 links here on JAPANESE ACID FOLK for more info and audio downloads -
http://progressive.homestead.com/JAPANacidfolk2.html
http://singersong.homestead.com/reissue3.html
MIEKO HIROTA
'KAWAII USO' '68 GREAT sound ! surreal pop song, close to bubblegum, with wonderful vocals,
'NAGISA no TENSSHI''68 another good one, charming in her approach...
'NAGISA no USAWA' '67 good pop tune happy sound....
MIKI OBATA
'HITORI BOCCHI no WATASHI' '68 .....tongue in cheek pop, very KITSCH, sings Miki'i'm just a lonely girl' while the girls in the background sing 'luv u, luv u'...GREAT SONG !
'JANE, JANE(Aishiteru ?)' '67
pop song, charming appeal, the girls in the background sing 'jane, jane', she is backed on this one by the japanese band the OUTCAST ( see our new 60's pysch reviews page 13 for this band)
'MOSHIMO WATASHI GA' really nice to hear the way she pronounces the words in japanese here, affectionate...:)..........see a picture of MIKI OBATA in our gateway 2..... MAYURI ASUKA
'SHOJO no KIOKU' '71
this one sounds like ancient pysch used for a film somewhere, could have been, EXCELLENT background singers create a surreal hazy pysch sound, actually the girls in the background sound like angels, ...search this one out.....

KAORI KUMI
'DING-A-LING' '69
very CAMPY this one, bubblegum pop about a ding-a-ling, she sounds like an adorable dingbat singing about a ding-a-ling with what sounds like a musical triangle sounding off in the song :) SEARCH FOR THIS ONE
SANAE EMI
'HANA no YUUWAKU' '69
great PERFECT pop NUMBER, easy flowing, she has a lovely vioce this gal Sanae...:)
'NAMIDA de KAZARITA' 68
another good pop song from this SANAE, we have been told she has many more than these, and was quite popular in Japan in the 60's.......
ERI TSURUMA
'GOGATSU ni NAREBA' '71
POP-pysch, with bells, electric guitar, horns, and the band backs her up well !
HIBARI MISORA
'MAKKA na TAIYO' '67
actually one of the most WELL KNOWN of all singers from Japan, this is far from her best, here she is backed by the BLUE COMETS...this one is a good pop, however yrs ago one of us personally watched her on a video from the 60's, very mod look, with lotsa BRIGHT colors, she was near a roller coaster or some kinda amusement ride, she was saying 'i love you' then stuck her tongue out at the camera, very kitsch.....in '08 we saw the video on youtube.com :)

---
Letviticus 11:41

And every creeping thing that creepeth upon the earth shall be an abomination; it shall not be eaten.
---
ASIAN GLAM GIRLS
well along came the 70s and some gals jumped on the bandwagon and started trends of their own in bands like THE SADISTIC MIKA BAND from Japan, FANNY featured 2 gals from the Phillipeans, elsewhere tiny bands like the pretty duo BIG SECRET released glam rock 45s, we recently made in the spring of '07 a section for Asian Glam Girls of the 70s on our 2nd glam girls section which can be accessed from the links at the bottom of page 21, or else try this link here to get there directly
https://www.angelfire.com/clone/pictures12/glittergirls75.html.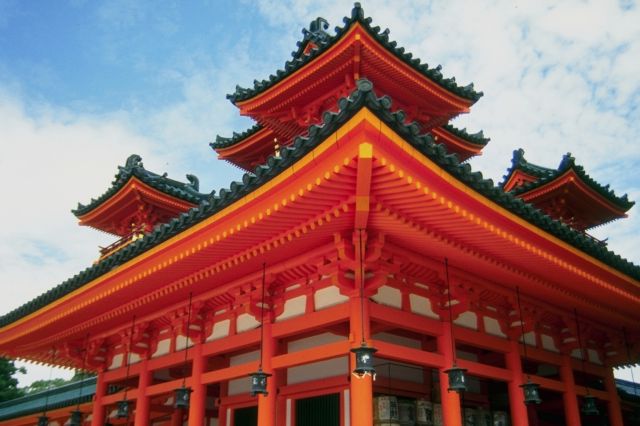 JAPANESE MUSIC LINKS
1 KAMIKAZE
has a great site with some GS, and some beat girls, and new music from Japan too ! :)-
http://www.kt.rim.or.jp/~spunk/KAMIKAZE/
2 JAPANESE UNDERGROUND BAND LINKS
as the title says, SHONEN KNIFE and bands like GUITAR WOLF have influenced a whole new generation of japanese punk , and popsters, take a look , this one is great
http://home.earthlink.net/~banananohana/japbands.html#index
3 JAPANESE ROCK AND POP GENEALOGY
the guy here has made more or less a family tree showing japanese rock bands and their relative bands
http://www.bb.wakwak.com/~buggle/jgenealogy.html

---
When His Divine Grace A. C. Bhaktivedanta Swami Prabhupada first arrived in America in the midst ol the cultural turmoil of the sixties, he quickly captured the hearts and minds of the New York hippies and the San Francisco flower children with the chanting of the Hare Krsna mantra. Within three years, he journeyed to London, and by 1971, Hare Krsna had been recorded on hit records by former Beatles John Lennon and George Harrison.

By then the mantra had been heard by hundreds of millions of people, and the International Society for Krishna Consciousness, formed in New York in 1966, had spread to six continents. How could an elderly Indian swami in a strange, foreign land, with no money, no support, no friends, and no followers, achieve such phenomenal success? The story that follows includes eyewitness accounts and excerpts from Srila Prabhupada-lilam?a, the authorized biography of this extraordinary saint, written by one of his intimate disciples, His Holiness Satsvarupa dasa Goswami. The arduous sea voyage from Calcutta to Boston was finally over.

The lone passenger aboard the cargo ship Jaladuta, a seventy-year-old Indian holy man, had been given free passage by the owner of the Scindia Steamship Company. His Divine Grace A. C. Bhaktivedanta Swami Prabhupada arrived at Commonwealth Pier on September 17, 1965.

For thousands of years Krsna-bhakti, love of Krsna, had been known only in India, but now, on the order of his spiritual master, Srila Prabhupada had come to awaken the natural, dormant Krsna consciousness of the American people. On his arrival day onboard the Jaladuta, he wrote in his diary the following words: Absorbed in material life, they [Americans] think themselves very happy and satisfied, and therefore they have no taste for the transcendental message of Vasudeva [Krsna]....

But I know that Your causeless mercy can make everything possible, because You are the most expert mystic ... How will I make them understand this message of Krsna consciousness? ... O Lord, I am simply praying for Your mercy so that I will be able to convince them about Your message.... I am seeking Your benediction ... I have no devotion, nor do I have any knowledge, but I have strong faith in the holy name of Krsna....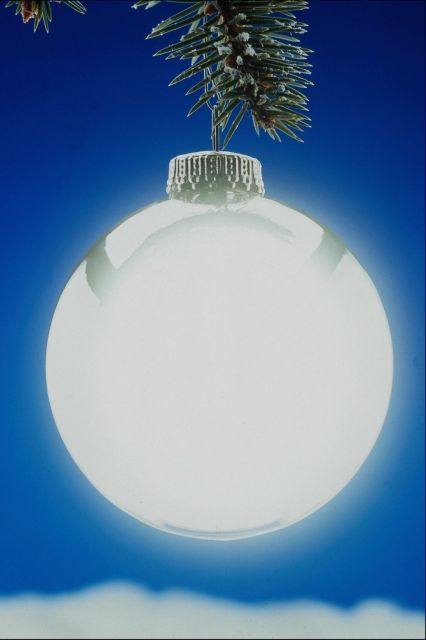 more Flower Children ?
all over our site we have lots of bands who could be added to this category, we'll list a few here and we'll keep adding more as time passes....not every band could play as well as Marc Bolan and TYRANNOSAURUS REX in the late 60s but several came close, so if you want to find treasures of this era try some of these recordings....
1 TREES
The Garden of Jane Delawney was their 1st lp, the 2nd - On The Shore. along the lines of FAIRPORT CONVENTION.......Highly reccommended
http://lysergia.blogspot.com/
2 SPRINGUNS
MANDY MORTON was the singer of this band who played folk rock in the early 70s, a cult following has gathered since
3 COMUS
"First Utterance' was their lp released in 1970, and unlike the rest of the happy cheerful folk music on this page, this music was dark with chantings, spells, and such, the folks at Aqaurius records have raved about this band for yrs....
http://www.aquariusrecords.org/bin/search.cgi
4 SMOKEY and his SISTER
this one came from '67 and the 2 were a real life brother and sister, you can see a photo and lots of info close to the bottom of our gateway 5, there were a lot of records like this that are long lost lps never released on cd......their music is the real thing, DONOVAN, DYLAN, SONNY and CHER influence,
5 VASHTI BUNYAN
this beautiful soul began her career in the mid 60s as a pop singer before singing folk music in the late 60s and releasing a superb lp 'JUST ANOTHER DIAMOND DAY', with songs like the title track, 'Timothy Grub' and the surreal 'Rainbow River', Vashti was in a class all her own, eventually we'll get around to reviewing the whole cd, we have a gallery located back in our gateway somewhere, try gateway 2, for now see her site here and see our downloads section 4 for video downloads and a recent interview ~
http://www.anotherday.co.uk/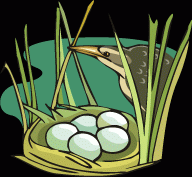 6 KATHE GREEN
assorted folk pop songs sung by another fairly unknown singer, you can see a photo close to the top of our gateway 5, more info to come....
7 THE JESUS MOVEMENT
the late 60s - early 70s also saw a large movement of musicians playing songs about Jesus and the biblical teachings, some of these were said to be excellent, we documented some of these on our page 14 of wanted music yrs ago, here is that info.......
EARTHEN VESSELL 'HARD ROCK' '70, this lp is supposedly a GREAT lost gem of the pyschedelic ear and considered one of the top lps of the JESUS MOVEMENT, of which the next few lps we decided sound great to get....here is a good list from this link
http://www.one-way.org/jesusmusic/
Randy Stonehill - Get Me Out of Hollywood( Phonogram)'73
ALL SAVED FREAK BAND - 'Brainwashed' (Rock the World )'75, this band featuring one member from the Pac. Gas and Elec Co., were led by LARRY HILL...
OUT OF DARKNESS - black pyschedelic christian rock band along the lines of HENDRIX....
LAST CALL OF SHILOH - self titled lp, Affiliated with the Jesus People Army group out of Idaho, one of the earlist of the Jesus movement's lps...
LARRY NORMAN 'Beyond This Rock' lp '69, another one of the earliest lps of the Jesus Movement....
see our downloads page 5 to hear and see some of the videos of the Jesus Movement....
---
Or again, Jesus is the symbol of the tragedy of a violent death. His resurrection has very little to do with life and history; rather it is a celebration of his escape from history. In a word, what is lacking in the great majority or these images is the relationship between the symbolism projected and the concrete, historical life of the historical Jesus.
I searching for images to use in retelling the story of Jesus, Sobrino says, it will be very interetsing to develop the concept of Jesus faith-not faith in Jesus, but Jesus' own faith, surely a much neglected concept in the history of theology.
excerts from the book FACES of JESUS by JOSE MIGUEZ BONINO
---
8 LINDA PERHACS 'PARALLELOGRAMS'
cool obscure folk lp released in '70, check out her website and our downloads 5 page to hear the masterpiece title track from this Topanga gal :)
9 BEARDED LADIES
not a band but a new folk compilation of female artistes from sometime in the 60s - the present of 2008, from SUSAN CHRISTIE AND WENDY and BONNIE of the 60s to much younger girls on the scene such as JANE WEAVER, a band called SPECK MOUNTIAN, etc. GREAT songs here ! ...see this link at FINDERS KEEPERS Records.
http://www.finderskeepersrecords.com/discog_bearded_ladies.html
10 MIDWINTER
JILL CHILD was the singer of this band who released an lp in '73 along with PAUL CORRICK and KEN SAUL, the lp was called 'THE WATERS OF SWEET SORROW', and is indeed a good lp if you like the early 70s british folk scene, some members went onto form STONEANGEL who had an lp around '75 and are still playing today, one thing we love the cover of Midwinter's lp, see here for more info ~
http://psychedelicfolk.homestead.com/MIDWINTER_STONEANGEL.html
11 REBIRTH
not sure who they were but they were from around the early 70s we think, pretty folk music sung by a female, the song 'Young Girls' is a good one, don't know anything else about the band....
12 WHO ARE YOU POLLY MAGOO ?
we have mentioned this film here because of the song at the end, the film itself is pure mod circa '66, a great film from france based more or less on the style of PEGGY MOFFITT, it has some neato dream-fantasy sequences, we have reviews of this great film on page 9, but it is the song at the end we are showcasing here, as the credits stroll by with pretty animation drawings you'll hear a group ( who are they ? ) sing a folk-psych song sung in french that fits in very well with the summer of love that came about a year later, gentle acoustic strumming , flute and lovely male/female voices had a great impact on us, this is the real thing, seek out this film by WILLIAM KLEIN, in the meantime download this song at this link -
https://www.youtube.com/watch?v=FQXnWYxXKjs
13 MICHELE
MICHELE O'MALLEY was previously in the BALLROOM a pop -psych outfit with one single, they were related to the band THE MILLENIUM of which we have reviews somewhere on this site, maybe page 3, or 13, anyways she has some song which as one reviewer said are eternally blissed out indeed, such as 'KNOW YOURSELF' which is a pretty straight on folk tune with all thr right studio touches thats because she had an all star cast playing with her including musical associates of NEIL YOUNG's band, the above mentioned MILLENIUM group, and assciates of CAPTAIN BEEFHEART, ZAPPA, etc. and other songs like 'song to the magic frog' are charming nonetheless, comparable to the dreamy pop of say the POPPY FAMILY and others of the era, check out her lp released in '69 called 'SATURN RINGS'.....
14 VICTORIA BLOOM
you can see photos from 2 of this gals lps in our gateways 6 and 7.....'SECRET of the BLOOM' was the name of this lp from '69, she made earthy folk music and was from frisco, more info coming....
15 ROBIN SCOTT
friend of MALCOLM McCLAREN's who released 'WOMAN of the WARM GRASS' in '70, featured his girlfriend of the time one PENNY LAMB, ( no she did not sing for the band Lamb, that was another gal see below )Scott sang nice gentle folk music, judge for yourself here at the Garden of earthly delights -
http://lysergia.blogspot.com/2006/07/robin-scott-woman-from-warm-grass-1969.html
16 NANCY PRIDDY
folk singer who released an lp and some singles in the late 60s and early 70s, one song was dedicated to her daughter actress CHRISTINA APPLEGATE ( Kelly Bundy ).......'You've Come This Way Before' is the name of this folk lp, we've heard some songs and they sound pretty good, you may have heard her vocals before as on some songs from LEONARD COHEN"S heyday...... see this link of her homepage for more info
http://nancypriddy.com/youvecomealbum.html
17 CAROL STROMME
'The Soft Sounds of Carol Stromme' is the name of this lp which came out in the flower era of the late 60s, like many artistes featured here this lp has folk and folk-pop confections of the gentliest nature :)
18 TREETOP
'let me in' is a folk song from their lp 'Going the Other Way', not sure about any info on this obscure band....
19 SARAH
'SARAH and FRIENDS' lp.....folk music lp that was probably released on a private label
20 EXTRADITION
now here is an interesting one, 2 members of a band called TULLY jioned some other fellow members of the australian folk scene along with female singer SHAYNA KARLIN and formed this folk band called Extradition who released this lp in '71 called 'HUSH' which is not exactly traditional folk, it's more of the earthy variety like other folk bands we categorize here, that is probably Mrs. Karlin on the front cover of this black and white colored lp, and allthough this is not in the league of Noosha's band Wooden Horse, it is a very good release nonetheless as the band utilizes some asian instruments and assorted equipment to make a gem of an lp, you can find some downloads at youtube, Mrs. Kaylin was also in a folk band called 'SOLDIERS and SAILORS along with Gordon McIntyre, Danny Spooner, Mike Ball, this lp was released in '68....
21 DORY PREVIN
....well now if you've read down this far then you probably know about this great folk singer of the 70s, her first lp came out in '58 when she was very young, fast forward to the late 60s - early 70s after she had went thru therapy, she began releasing great lps of gentle folk music , some with lovely background instruments, seek out one number called 'LADY WITH THE BRAID' and you'll see what we mean, she had unique insight and came up with great lyrics such as ' would you like to stay awhile and save my life......it's just that going home is such a ride' :).......we probably have another section on her on page 3, if we don't we should have...
22 LAMB
most folks never heard of this band who opened the film 'THE LAST DAYS of the FILLMORE', led by the lovely BARBARA MAURITZ this was one little powerhouse of a band who sang happy folk music + rock, gospel, and tried other styles as well, we have some clips on our download section 6 or 7, easier to find on youtube, look closely and you'll notice she looks a little like one ARLO GUTHRIE, the band had 3 lps in the flower power era and as far as other bands who were in teh film, this band outshown most of them, for example Cold Blood which followed was so typical of the horrible bluesy boring rock which got lots of attention while bands like LAMB were usually given 3rd or 4th billing, for more info, see our original section on page 3 for LAMB :)
23 KANGAROO
Featuring vocalist BARBARA KEITH this band played folk, rock, and country music releasing a debut in '68, one song we like is called 'the only thing i had'...very good folk music with violin, and cool bass notes....'so here i am alone with me, it's just like I knew it would be' sings barbara, they had the one lp which some critics lov and others do not.......she also did some solo work in '69 and into the 70s , mixing folk, soulful country, pop, etc.......which was far better than her work with Kangaroo, one song we really like is called 'A STONE's THROW AWAY' which sounds like music of GODSPELL, also from '69 a song we like is called 'walk a little closer' which is a lovely folk song led by piano with lyrics....'greet the day top stand inspection look around to see what i can see'.....later singers like BARBARA STREISAND and DELANEY and BONNIE would cover here songs....

'The mind that has once caught a glimpse of its at-one-ment with Divinity, that has felt in tune with the Infinite, is never again afraid of anything that can happen to it, because it knows the closing of one door may only mean the opening of another, perhaps to infinitely greater and grandeur opportunity'
excert from 'THE MIRACLE OF RIGHT THOUGHT'
by ORISON SWETT MARDEN
---
....'Amanda in a Silverworld'.....where are you ? you can find this song in our downloads page 5, or simply see this link at youtube.com, it is sung by NOOSHA FOX, taken from KENNY YOUNG's lp of '73, info is above, also atop our gateway 6

https://www.youtube.com/watch?v=gN84axmkrTI