Charlemae Rollins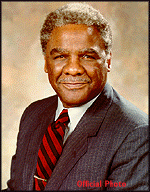 Harold Washington
Welcome to the Charlemae Hill Rollins Children's Room home page.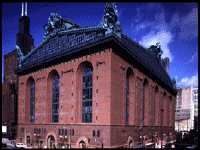 The Hall Branch Library is located in the Grand Boulevard community of
Chicago. It is also known as the historic Bronzeville area. The Children's
Room has been a haven and a source of joy for the children of this area
since its opening in 1932. Charlemae Hill Rollins was its first children's librarian.
This page was developed with the assistance of the many young patrons of Hall.

The branch is a part of the Chicago Public Library. There are 78 branches throughout the city. The central library, located downtown, is named after the first African-American mayor of Chicago, Harold Washington.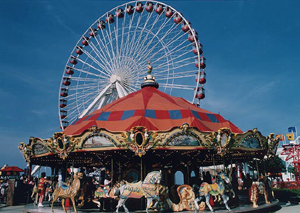 The Harold Washington Library Center is one of the many great
attractions in the city of Chicago. From its breath taking skyline to its magnificent shoreline, Chicago ranks as a world class city. Built from the ashes of the great fire in 1871, Chicago's "I will"spirit helps maintain its status as the 3rd largest city in the United States.
The children of Hall Branch Library are proud of their city and their neighborhood. They are proud to be from the City of Big Readers and a nation that loves books. We hope that you will enjoy our web site.