Welcome to my website for my new Rag Quilt baby quilts! My name is Tammy and I am from the Quad Cities....Rock Island, Illinois to be exact. All of my quilts are made with brightly colored, pre-washed 100% cotton fabric with warm and natural cotton batting in the middle then quilted together with an X in the middle. The seams have been clipped and the quilt has been washed and dried once to start the ragging effect.The size of each quilt are 42" X 36" All my quilts comes to you from a smoke free home. To care for this quilt just wash on cold and tumble dry low. The more you wash your quilt the softer it gets!
Shipping on each quilt is $7.00 priority mail. Feel free to email me with comments or questions!
This is a new updated site so be sure to come back again as I will be adding more quilts!
---
Sold
Spring has Sprung $45.00
42" X 36"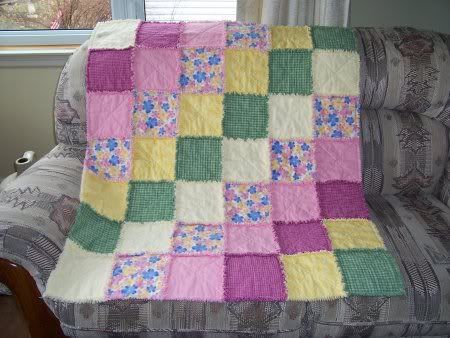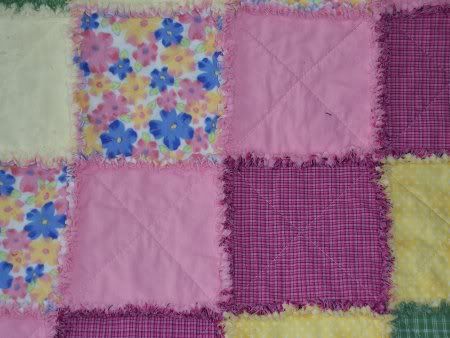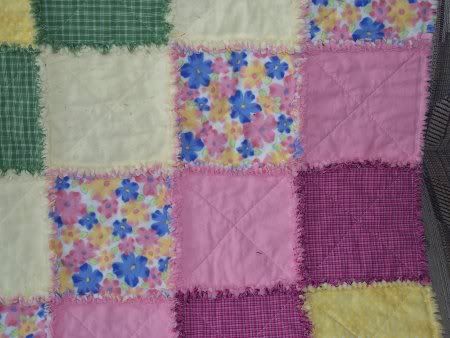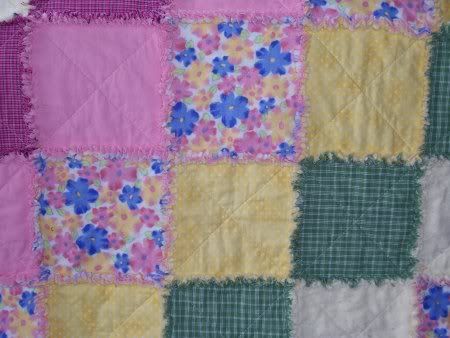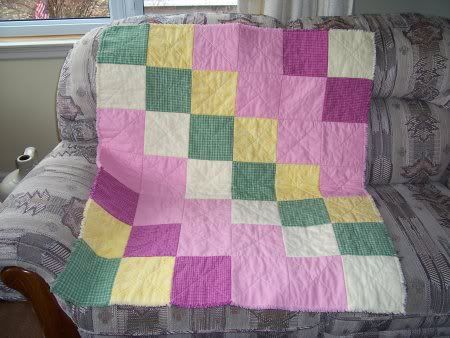 ---
Sold
Skys the Limit $45.00
42" X 36"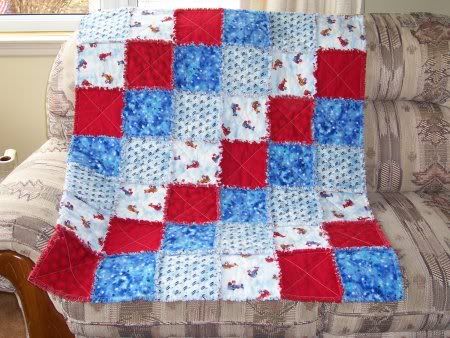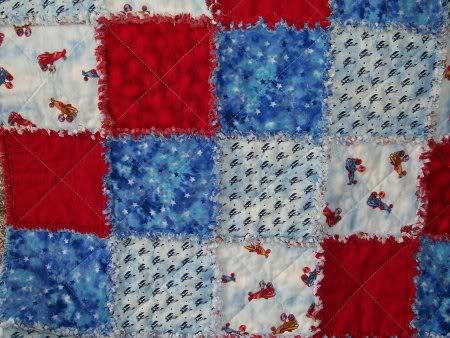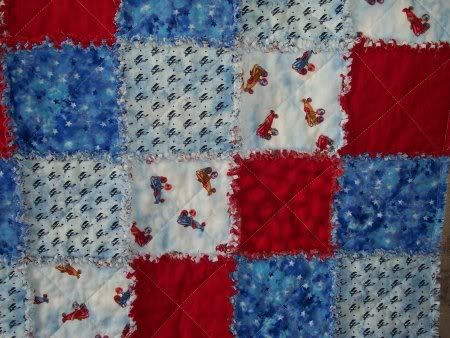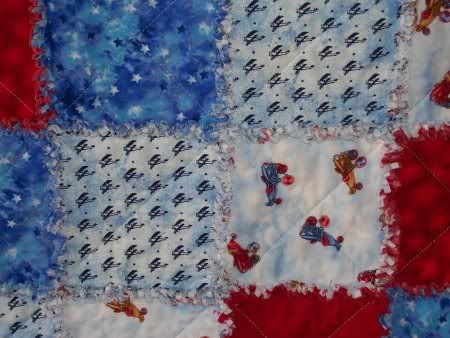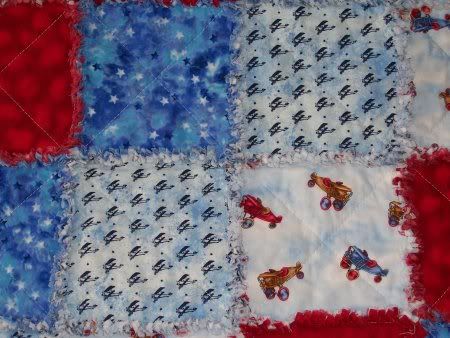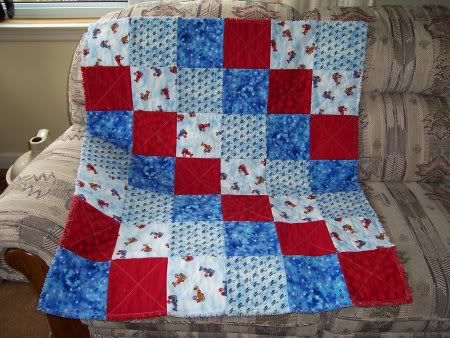 This site designed, created and maintained

by Tammy Franck

All rights reserved © 2002-2003