Halfway Down The Stairs
'Halfway Down the Stairs' is sung by Kermits Nephew Robin.
There are three versions of this scene, One with an Orange/Brown Background,
One with a Pink/Black Background and one with a Blue/Purple Background.
The Orange/Brown Background was used in the Harvey Korman episode of The Muppet Show.
The Blue/Purple Background was used in The Muppet Show as an alternate take.
The Black/Pink version was recorded live for UK Chart Show Top Of The Pops when the song got to Number 7 in the Charts.


Orange/Brown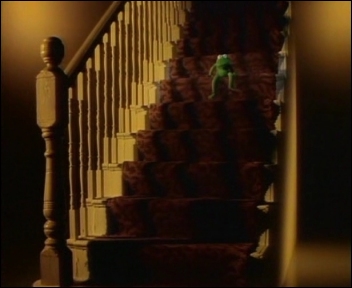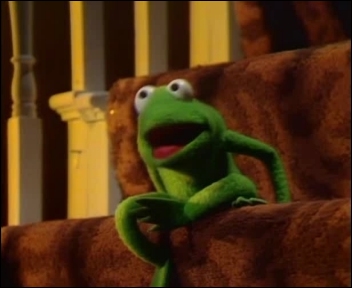 Blue/Purple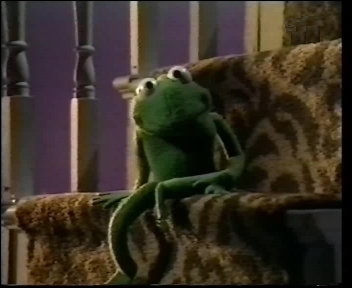 Pink/Black