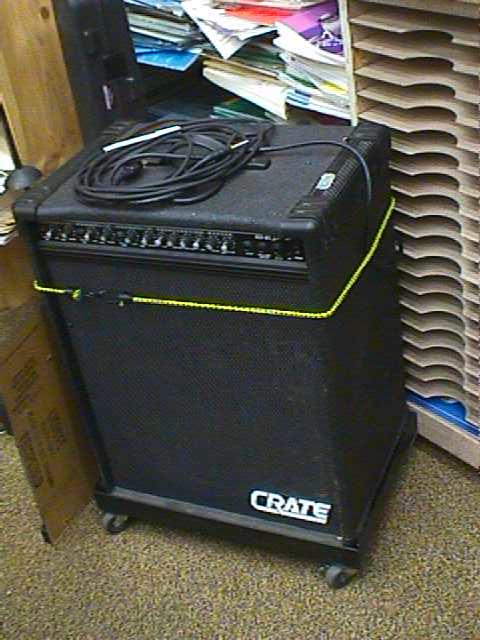 tha CRATE...

Here's the school's 80 watt Crate keyboard amp. Yup. Keyboard amp. But, it cut the gig, and I guess that's what counts.

It had me panicked there for a little while, though. One day in Jazz Band practice, the thing started to fizzle out every once in a while. NOOO!! This wasn't my amp! I couldn't have fried it, not at Jazz Band volume!

Well, we played the Pops Concert later in the week, and it sounded fine. I have no idea what it's problem was that day. Maybe it was amp goblins.