What I do is me. For that I came.


Time has silent fists.


He who killeth a lion when absent,
feareth a mouse when present.


That which is one is one
That which is not one is also one.
Chuang Tzu


The first Secret is what we do not tell others
The second Secret is what we do not tell ourselves
The third Secret is Truth


The mark of your ignorance is the depth
of your belief in injustice and tragedy.


What the caterpillar calls the end of the world,
the Master calls a butterfly.


Always over-estimate your enemies
But never under-estimate your friends.


One runs the risk of weeping a little...
if one lets himself be tamed.


The Truth is that the old ways will keep you safe nomore.
The truth is that the World belongs to all of us - not one man.
Or one race. Or one religion...


He who knows does not speak
He who speaks does not know
Close the mouth
Shut the door of desire
Blunt the sharpness
Untie the tangles
Soften the light
Become one with the dusty world.
Lao Tzu


Suddenly we hear the lutes' voice on the water.
At the plucking of its' strings.
The host forgets to go.
And the guest too lingers on.
We search the darkness, wondering who the player is.
The music stops, but the player will not speak her name.
'Song of the Lute' (P'i P'a Hsing) by Po Chu-i


I take a bottle of wine and I go to drink it among the flowers.
We are always three - counting my shadow and my friend the shimmering moon.
Happily the moon knows nothing of drinking, and my shadow is never thirsty.
When I sing, the moon listens to me in silence.
When I dance, my shadow dances too.
After all festivities, the guests must depart:
This sadness I do not know.
When I go home, the moon goes with me
And my shadow follows me.
Li-Po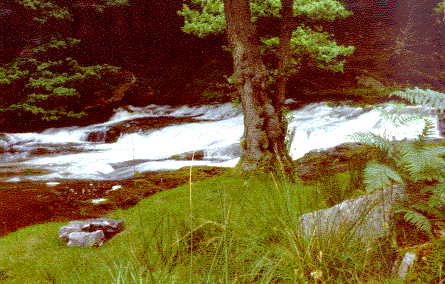 He who does not speak his love,
Yet feels its' waters seething far below,
Loves more than he who prates his every thought.


What you believe is more than you know.
May you live in interesting times.
Chinese curse
If intellectual satisfaction is required, especially in respect of the extolling of the virtues of nature and wine, good sources include Wang-Wei (699-761), Li Po (701-62), Tu Fu (712-70), Tao Ch'ien (365-427) and Lao Tzus' (604-531 BC) Tao Te Ching, the basis of a religion founded in 142 AD by Chang Tao-ling. See also brews.