Mo Pro Guide Service
c/o Mo Rest Motel
Fishing, Pheasant Hunting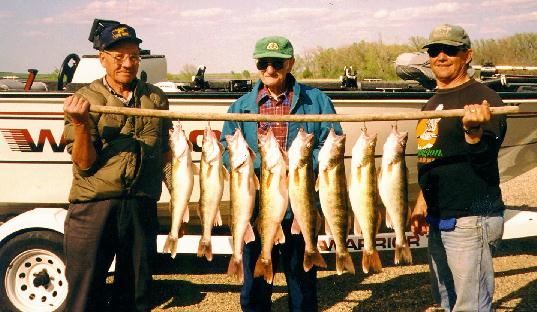 Denny Palmer
West Hiway 12
Mobridge, SD 57601
605-845-3668
"27 Rooms of Comfort at Beautiful Lake Oahe"
-Clean and quiet
-Direct dial phones
-Color cable TV
-Air conditioned
-Hot water heat
-Fish frozen free
-Free aerial river maps
-Hunting & fishing information
-Large paved parking lots
-Outside outlets for battery charges
-Conveniently located across from Fireside Restaurant & Lounge
-Across from bait shop and full service gas and convenience store.
-Fantastic hunting area (pheasant, grouse ducks, geese, deer, antelope, prairie dog & coyote).

"Big Fish on Light Tackle"
-Fish with Veteran Missouri River Guide, Tournament fisherman, Seminar speaker, & outdoor writer, Denny Palmer.
-SD Professional Guide Association. - License #048
-Full time Pro guide since 1985
-On the water instruction using latest fishing techniques and boat control.
-1st class tournament boats with marine radios and latest electronics.
-Quality fishing with professional personnel.
-No hidden expenses
-Walleye, Northern Pike, Smallmouth Bass and Catfish.
-References available
-Catch & release/selective harvest offered.
For Reservations or Information call
605-845-3668
Denny & Glenda Palmer
Credit Cards Accepted - Discover, Visa, and Mastercard