In Loving Memory Of Mark Lenard
Seen here as Himself And Our Beloved Ambassador Sarek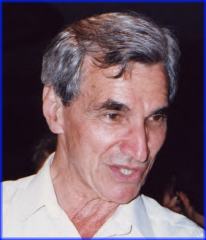 October 15, 1924
-
November 22, 1996
Precious Are The Memories

Along the shore, the ocean waves, crash against the rocks,
And I swear I hear them calling out, the lovely name of Mark.
The tide as it comes in, writes his name upon the sand.
How precious are the memories, of this kind and caring man.

I walked along the shore today, and felt the salty tears,
Of a world that so shall miss him, throughout the coming years.
In the heavens I can see him, from dawn to early dusk,
How precious are the memories, he gave to each of us.

There can be no greater blessing, than the foot-prints left behind,
Stepping gently in our soul, and softly in our mind.
So, I'll treasure everyday, by this ocean vast and deep,
For how precious are the memories, they are mine to keep .



Written in loving memory of Mark Lenard
By Janet Loew
Copyrighted 2002 by J.K.L. Enterprises
All rights reserved


Mark Lenard was born on October 15, 1924 in Chicago, Illinois. He had been in poor health since early in the summer of 1996, when he was forced to cancel a scheduled appearance at a Star Trek convention. Mark was seventy-two years of age when he died due to complications following surgery for cancer.

He was diagnosed in October of 1995 with Multiple Myeloma. A cancer which infects the bone marrow. Despite a good prognosis from his Doctor, Our beloved Mark was taken to the next realm of life. Mark had needed to have feeding tubes placed in his stomach, which required surgery. Shortly after that he developed an infection. Pneumonia soon followed, which led to his death. A great loss to us all.

Though I donít have clear details, one person was reported to state that Walter Koenig announced Markís death during his appearance at a convention. A feeling of shock and sadness filled the room.



Mark with his wife Ann

It is the family's wish that Markís death not be in vain. There is an on going, open fund, for raising money for the American Cancer Society. Moneys raised during the course of each year will be sent to the Cancer Society in Markís name.

If you wish to donate money to the American Cancer Society you can send a check or money order directly to the society in Markís name, (please clearly state that the donation is for The Mark Lenard's Cancer Society Fund).
Thank You.



To learn more about Mark's life, and his life as Sarek, please visit Selek's Page. For wonderful stories and a nice photo gallery. It's an ageless museum of memories. You don't wanna miss this one.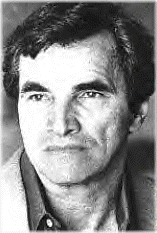 "A light has gone out, not just for me, but for all of us. And we shall spend who knows how long in mourning it. But your light will go on and that will give us hope, and bring an end to our mourning". (Meggie Cleary O'Neal)
Sign My Guestbook
View My Guestbook
Please leave your memories of Mark Lenard.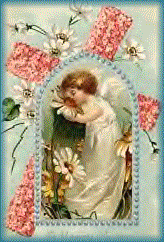 Back to Memorial Gardens
There are many other links for Mark lenard.
Just visit the link below.





Do you have a site for Mark?
Why not list it with fansites.com
I did.