Augusta, Georgia - Whipping post - Cursed Pillar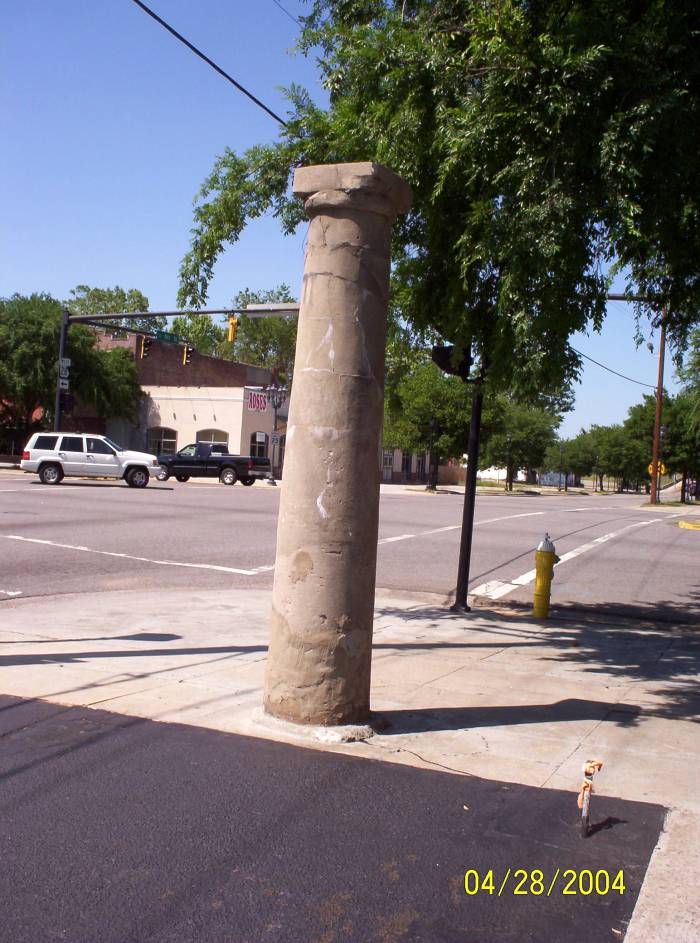 Augusta, GA - Cursed Whipping Post
There is what is called The Whipping Post. It was used in the Old South to punish slaves that misbehaved and such. Every attempt to remove this post has ended with the post still standing and the person dead or severely injured. One story I heard was that a slave chained there was into voodoo and cursed it, saying it would remain there forever as a reminder of the wrong done to his people. It's quite interesting to see, and the people will readily tell you the stories about it if you ask. Move the pillar or try to destroy it or even touch it and you die, legend goes.

Me Defying The Legend

Augusta, GA - Whipping post - Cursed Pillar


I am a resident of Augusta, and the whipping post was not a whipping post at all. It is actually a pillar that was part of the old Lower Market which stood in the middle of Broad Street. The local legend is a black preacher, upset that local authorities prohibited him from preaching at the market, placed a curse on the actual pillar, which stood directly behind where he was trying to preach. Shortly thereafter, in 1878, a rare cyclone struck and leveled the entire market excluding the pillar. A year later when construction on a new market began, a local grocer bought the pillar for $50 and moved it to the corner of 5th and Broad. The tow men moving the pillar were struck by lighting and died.

Me Embracing The Legendary Pillar

NOTE: None of my actions depicted in the photos above are done out of disrespect and if for some reason I meet an untimely demise I suggest to each and everyone of you do not to repeat any of my actions depicted above. After several discussions with residents of Augusta GA, I felt compelled to visit this landmark site. Notice the street light is red yet traffic is at a stand still. All eyes are upon me and what I am doing at that time.