PIEDMONT AQUATICS STING RAYS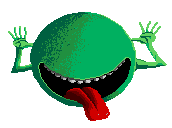 IMPORTANT FACTS
TEAM MEMBERS
PRACTICE SCHEDULES
Our Favorite Links
Angelfire - Easiest Free Home Pages
US Swimming Site
UNC Tar Heels Athletics Page
Disney's Home Page
Charlotte Triathlon Club
Outdoor Swimming Holes in the Eastern US
Swimming Science Journal
Charlotte's Web Page (local news)
South Carolina Links on the Web
Map and Directions site for the US

PIEDMONT AQUATICS CLUB SEEKS TO OFFER ALL CHILDREN OF ALL ABILITIES TO IMPROVE THEIR SWIMMING SKILLS THROUGH PRACTICE AND UNDER THE GUIDANCE OF KNOWLEDGEABLE COACHES. THERE IS USUALLY A SWIM MEET ONCE A MONTH WITHIN A 2 HOUR DRIVE OF CHARLOTTE NC.


OUR KIDS LIKE WINNING LOTS OF THESE



WE HOPE THAT ALL OUR SWIMMERS WILL NOT DO THIS


WE HOPE OUR KIDS WILL ALWAYS BE LIKE THIS.

Email: a028516@capmark.funb.com