Monique Grimme is with Annemarie Picerno at Bongo Boy Records. Blairstown, NJ
Excitement at Bongo Boy Records as the label adds the 2018 Entertainer of the Year for
Traditional Country, artist Sheila and the Caddo Kats to the Dolly Parton tribute album
The Queen of Country by Various Artists
Sheila And The Caddo Kats will be featured
with the Dolly Parton song "Coat of Many Colors".
Album Details: https://conta.cc/2LjjfTt
Album Page: https://bongoboyrecords.com/dollyparton/
"2018 Entertainer of the Year for Traditional Country" Nashville, TN."
"2019 Texas Country Music Association's Compilation National Album Release"
"2020" Dolly Parton Tribute Album for "Coat Of Many Colors"
Sheila And The Caddo Kats, is a classic acoustic rockabilly band with a
nostalgic flavor, that takes their audience back to a simpler time when music relayed
the good feelings of being alive. On any given night, audiences can be seen swaying and
singing along to the sounds of they're favorite songs performed without the help of
electric instruments.
The origin of the Caddo Kats first started in the Caddo Lake area of East Texas, where this
singer/songwriter grew up. She developed a love for music through the teachings of her father, a
Music Director, and her Grandfather, who was part of a Gospel Quartet. The road to the band's
formation was a tough one, full of pain and loss, including illness and death, but through it all,
Sheila kept her love and faith alive.
She is now sharing her original compositions with the world as a recording and performing artist.
The first member to join her in her project, was Steve Allen, who brings a unique sound of the
upright bass to the ensemble. Next to join her effort would be guitarist Alan Fox, and
drummer, Terry Salyer, who came from the national act,
"The Alan Fox Band", which had been touring the US for the past eighteen years and
garnished with several national awards. Sheila, herself, has performed at
Two CMA Festivals in Nashville, and has been nominated for Female Artists of the Year.
In 2015, Sheila won, Song of the Year, for her song, "Love Is So Right", from Fair Play Country Music
of Holland, Europe and was featured on the cover of their magazine as the artist of the month.
Her songs, "Little Feather", and "Harley Fever", were nominated for Song and Video of the Year
at the Josie Music Awards for 2017 – 2018 – and 2019.
The Kats in 2018, earned Entertainer of the Year in Traditional Country at the
Josie Music Awards in Tennessee. Sheila and her guitarist, Alan Fox, have both been
chosen to have one original song included on the 2019 Compilation Album from the
Texas Country Music Association to become a National Released Recording.
Sheila released her first album titled, "Uncertain Texas",
in 2019 produced by Kenny Lee Productions of Nashville, TN.
Currently, the band has been touring their home state of Texas and the
Southern Sunbelt States. Their new single "Would You", has been released May 25th of 2020.
With their second album "Would You" (be my friend), is to be released in the summer of 2020.
Aside from music, you ask yourself, what does she have time for? Sheila is also
a spokes model for Confidently Ready Cosmetics, by Josie Passantino, and has
also earned a clothing endorsement from, "Everything That Blings", by owner Jacqueline Henly.
So if you would like to follow Sheila And The Caddo Kats to know a little more about them, look us up at:
www.SheilaAndTheCaddoKats.com
https://twitter.com/sheilacaddokats
https://www.facebook.com/sheilascaddokats/
Album Details: https://conta.cc/2LjjfTt
Album Page: https://bongoboyrecords.com/dollyparton/

Kilgore News Herald
Sheila and the Caddo Kats After Five Concert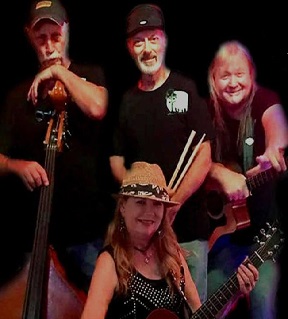 Longview News Journal
Awards Show Recognizes Band

Marshall News Messenger
Chocolate Sunday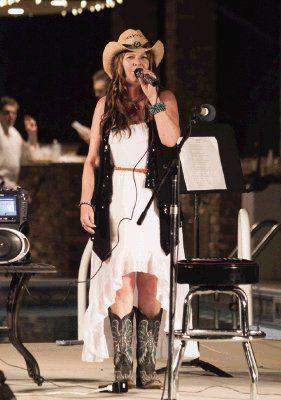 Marshall News Messenger
Marshall Singer

Marshall News Messenger
Music Awards Nominate Karnack Country Singer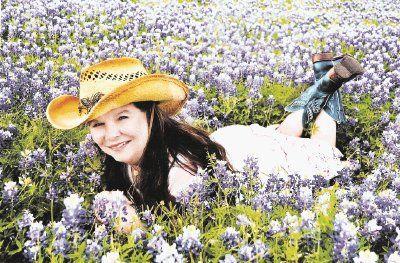 Marshall News Messenger
Hoedown For Hank
Sheila And The Caddo Kats
From The Edge of Texas
For Bookings: Email our Manager:
Alan Fox --- info@alanfox.com
Lee McCool / publicist
Email Our International Booking Agent
booking@thegoldnote.com