SPRING DECALS
DISCLAIMER
- Any and all information herein has been compiled from GM information or
provided by fellow enthusiasts. I am obviously not in a position to guarantee its absolute correctness.
Costs are $10 for two tags or $15 for a set of four (including shipping).
Paypal, cash or cheque acceptable.
These come finished with serrated ends.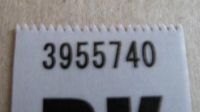 ---
---
69 & 70 CHEVELLE
For 1969 Chevelles there were 14 different Front Coil Spring Codes and 7 different Rear Coil
Spring Codes. The applicable springs were determined by vehicle weight including options.
Also a factor was the SS-396 option and/or F41 suspension option.
A factory build sheet will be a big help here, but not absolutely necessary. I have a formula for
weighted options as disclosed in GM Service Bulletins so we should be able to determine your
proper spring codes in order to make a set for you.
Thanks to fellow enthusiasts Woj (69) and Jim (70) for providing pictures of original tags. This
allowed me to acquire the correct fonts to do these. Pictured below are some samples of 69 and 70 tags.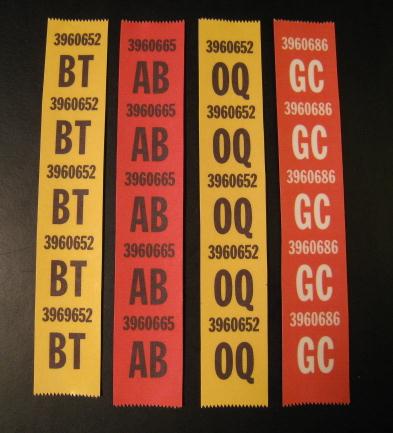 ---
---
69 CAMARO
Thanks to fellow enthusiasts Woj and Troy for providing pictures of original 69 Camaro
spring tags. From those pictures I was able to identify the correct fonts (several) and purchased
them on-line accordingly. Below is a picture of several I made up. There has been debate
regarding some of the front tags being Blue on Blue rather than Black on Blue (YF for example).
These can be done in either color to suit your preference. Fonts used vary depending on the tag itself.
For example, the numbers on the YF tag are a totally different font than the numbers on the other tags.
Same holds true for the BK tag which utilizes two different fonts than the others.
My template will allow for changes in codes, numbers and colours.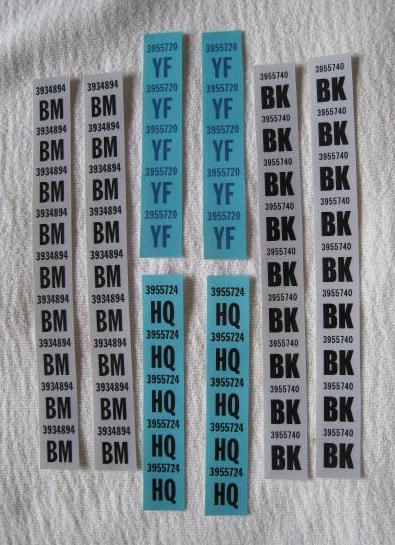 ---
---
68 CAMARO
Thanks to fellow enthusiast Charles who provided me with pictures of original front tags.
There are two separate fonts used for the numbers and letters.
I have yet to receive any pictures of rear tags in order to determine color and fonts.
If you can help then feel free to send me something.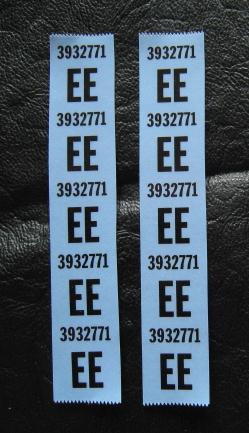 ---
---
My Email For Order Enquiries
If a security window shows up just click "allow"
HOME