HERE
*********
First: Here is a Video of the webmaster ENGAGED in an Air Combat USA Flight


Bill Tomsick Air Combat Video
Click HERE to view Video
~~~~~~~~~~~~~~~~
And once again my Air Combat U.S.A. flight Video
Yes that's me
****

Stop Here
for a Page with Pictures of Each Night Sunset
On Cape Coral for a whole year
Without Missing One Day
And links to more info on the Beautiful Cape Coral Florida Area
~~~~~~~~~~~~~

A nice crowd ( est at 3000 )showed up
..

a B-17 takes off -- but trouble strikes - two engines quit
She has to do an emergency go-around and come back in

wheeeeewwww ! A safe Landing BUT That was a close call
..

The ground crew works on it on the Flight Line
Then Back to the hanger for repairs
..

The long walk continues to the hanger for repairs where
The crack ground crew works on the "Fort"

A former actual B-17 Pilot in WWII sings the wing of the "Flying Fortress"
These guys were real Heroes TOO !!!
Still to come the video of this years event
~~~~~~~~~~~~

A B-26 Night Intruder In Flight

A Crowd Favorite - The Candy Bomber Gets loaded up with goodies to be dropped later over the spectators
..

A Twin Cessna Climbs Out and
The Twin on the Downwind leg - prepares for landing
..
..

The Corsair - The Plane that won the Pacific and made the Black Sheep Squadron Famous


Another Corsair coming in for a landing
..

Just a few of the over 150 planes that were on display and in action
..
..

Another crowd favorite -A Jet with a real turbine engine - Wow is this thing fast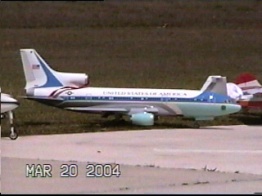 Another Real Jet - an L-1011 - three engines machine
..

A German ME-163 WWII era rocket plane -

A P-40 War Hawk Lands safely
..
..

A P-51 Mustang takes off ... and does some manuevers
..
...

The Mustang does a low and fast then a slow wheels down fly-by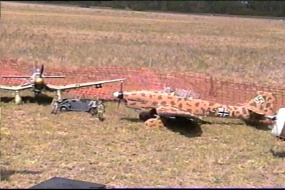 ..

Some German Stukas And a "Jug" ( P-47 Thunderbolt )


Another "Jug"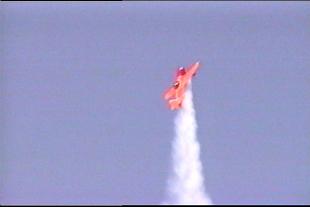 A stunt pilot put on a great disply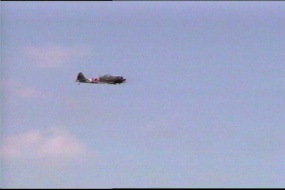 This must be what is was like at Pearl Harbor as the Jap Zero's AND Betty's Bore In

A Real Great Lookin Plane -- the Jap Zero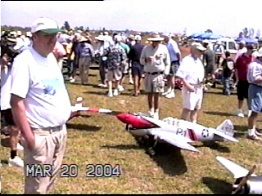 ..

My friend Vern Gets close to the P-40 and a Stunt Plane
.
.

Visit
For even More about Cape Coral
CLICK HERE
*****
.
Check out the Creator AND Web Master Of This Page Bill Tomsick 's Air Combat USA experiences
HERE
.
.

This Boat is for sale HERE
The boat is docked at a house on De Soto CT On The Cape just 5 minutes from open water


Click here to get an interactive map and views from space of your house ANYWHERE IN THE U.S.
Send Bill Email


HERE
~~~~~~~~~~~~~
HERE is the Cape Coral Sea Hawks Radio Controlled Airplane Site
*************
and now the video of the 2008 Cape Coral Sea Hawks Radio controlled aitplabe clucb Air Show
~~~~~~~~~~~~~

Click Here for the Details on the
Century Home For sale
Then watch the video directly below
~ Rural Setting
with a 2 bdr mobile home added/attached, a fireplace room, fishing pond and huge Barn / garage - in Pierpont OH.
Off Ohio Rt 7 & Marcy Road Near Pymatuming Lake Reservoir -
Pittsburgh, PA. - Erie, PA. Cleveland, OH. and Youngstown
Under $40,000.00 will take it
Below is a short video

~~~~~~**~~~~~~
Ideal Hunting Lodge, Summer Home, Retirement ot Year Round Abode
A Place for the grand kids to get away
Needs work but remember - IT IS over 100 years Old

The century house is in OHIO
I live in Florida

**~~~~~~~~~&&~~~~~~~~~**

stop HERE for a Cape Coral Fun Page
Things to do - and Places to go
Photo Contest
Join in and share you ideas and experiences
~~~~~~~~~~~

HERE
are the Great Gifts with discounts for Moms to be - And Seniors
~~~~~~
I have another invention ~ A MUST HAVE ACCESSORY
for pontoon boat owners
it is a mount for a depth finder / fish finder
You can get a complete kit or just the plans for these Pontoon Boat Safety Accessories
That page is found @
THIS Link HERE
https://www.angelfire.com/pontoons/pontoons.html
~~~~~~~~~~~~~~~
~~~~~~~~~~~

A Bloody Shark Attack Cape Coral FL
******
Pay Less than 1940 prioces for gas - Impossible - No"
Guaranteed


Stop HERE
model planes flying radio controlled toy planes


































radio controlled model planes flying radio controlled toy planes





































FREE Things to do in cape coral free things to do in cape coral florida. Inexpensive attractions while on vacation in Cape Coral FLA. Cape Coral FL amusement parks. Cape Coral entertainment for young and old youth and elderly - radio controlled model airplnes.

sea hawks rc club Radio Controlled Airplanes 


  






  



See models while visiting cape coral fl on vaction - free sunset cruises

CHEAP THINGS TO DO WHILE IN CAPE CORAL FLORIDA

Bill Tomsick is the #1 promoter of Cape Coral fla.

There are free sunset cruises cruises and many free museums and other attractions and type of entertainment which are low cost 
Cape Coral sea hawks, The Cape Coral Sea Hawk Radio controlled airplance club is located in northern cape coral off of Nelson Blvd
THE CLUBS NAMES IS THE CAPE CORAL SEAHAWKS or cape coral sea hawks it is for radio controlled model air planes airplanes the cape coral seahawks or sea hawks meet at the sea hawk airfield in northern Cape Coral fl fla florida to fly their planes. police fire department - sunset celebration - free cruises - sunset pictures things to do while vivisting cape coral fl free inexpensive attractions on Cape Coral florida cheap free stuff to do while in Cape Coral fla cheapest gas in the area - lowest priced gasoline available in cape coral region at any station in Cape Coral