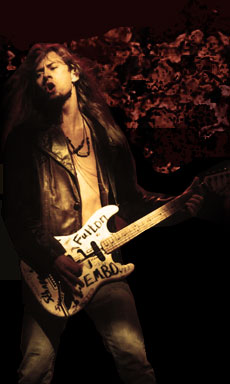 Jerry Cantrell
-Guitar

-Backing Vocals

-Songwriter
Guitars: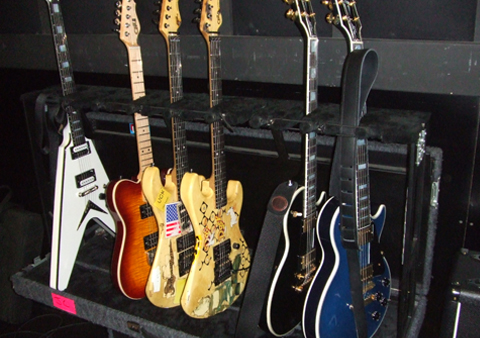 This photo shows the guitars that Jerry is currently using



Magazine article from Boggy Depot era.


G&L Rampage - Main stage guitar. Equipped with a single Seymour Duncan JB pickup. Features a kahler tremelo with a single volume knob. Jerry owns numerous Rampages. Can be seen: We Die Young, Man In The Box, Sea of Sorrow, Grind, Again.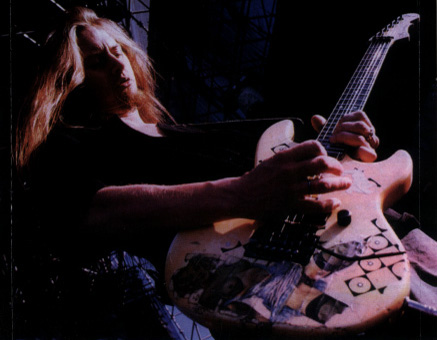 G&L ASAT - Jerry had one or two back in the early 90's, but the one shown in the pic is used on his solo tour. Can be seen: Man in The Box (Look closely)
Gibson Les Pauls - Seems to be Jerry's guitar of choice for new material. Degredation Trip was written with the "cheetah" Les Paul. Can be seen: Would? Although Cantrell has various LP's the Blue one (pictured below) seems to be the most used nowadays. This guitar can be seen in the Rock Am Ring 2006 performance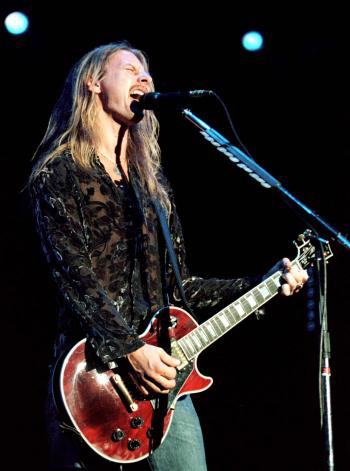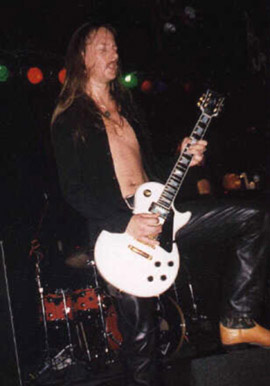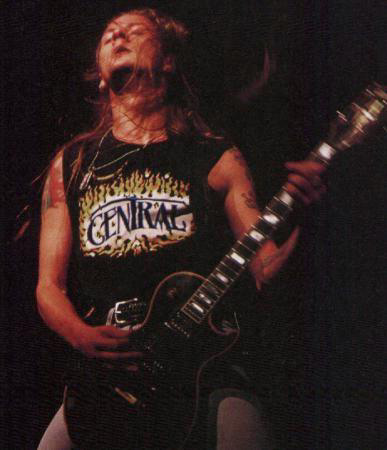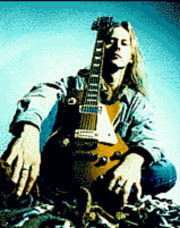 Ernie Ball Music Man - Given to Jerry by Eddie Van Halen during a '92 tour. Can be seen: Angry Chair. This guitar can also be seen when Alice performed at MTV New Year's 1992 as well as the "Singles" release party.
Custom Fender Style - Guitar owned by Jerry in the early 90's and hasn't been seen since. Has a kahler tremelo. Can be seen: We Die Young (2nd version), Them Bones.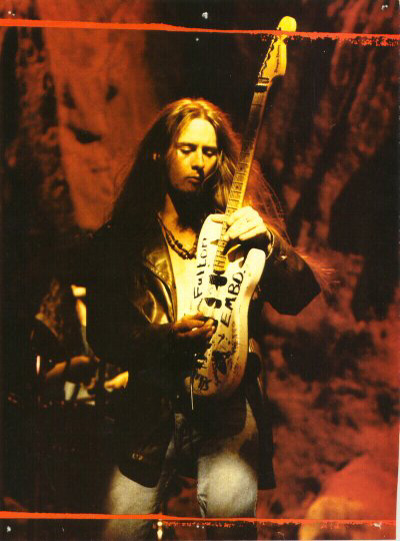 Dean Michael Schenker Guitar - One of Jerry's newer guitars. Has been playing a few V's lately.



Dean Michael Schenker Standard Electric Guitar Black & White
Fender - Strats used in the studio, this photo is circa the "Cable Guy" movie which Jerry contributed "Leave Me Alone" to the soundtrack.



Fender Standard Stratocaster Electric Guitar Brown Sunburst Rosewood Fretboard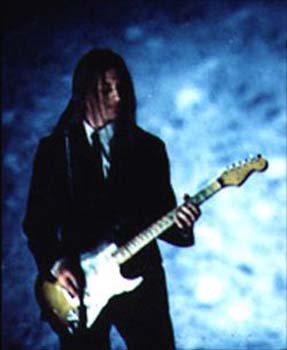 Mosrite - Can be seen: What The Hell Have I.

Resonator Guitar - Can Be Seen and heard on Heaven Beside You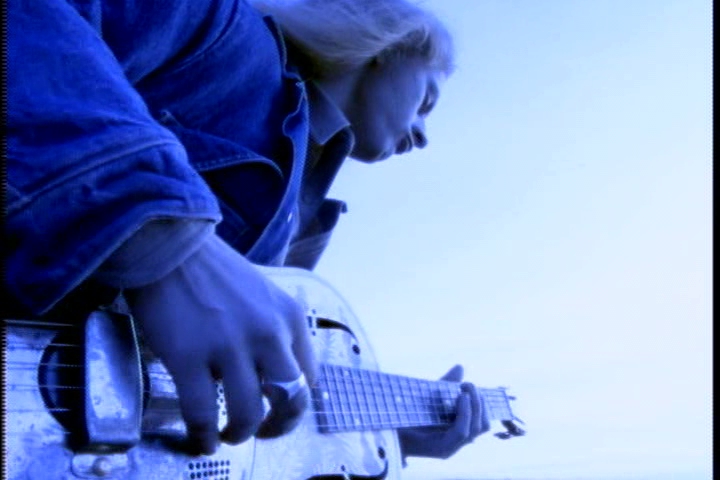 Guild Acoustic - Used for MTV Unplugged and can be seen throughout the performance.

Line 6 Variax Acoustic Guitar - Acoustic used with the latest AIC lineup.
Seymour Duncan JB - Jerry's main pickup.


Amps:
Bogner Fish Preamp - Jerry's preamp in the early 90's, used on Facelift and was part of the live rig with Alice.
Bogner Shiva - Jerry's amp of choice on his solo tour. Used live and in the studio for new material. This thing is a tone machine and for $2,500 you can own one like 'ole Jerry.
Peavey 5150 - Given to Jerry by EVH, replaced the Mesa rectifier. Can be heard on Sludge Factory.
Peavey 6505 120W Guitar Amp Head
Marshall - Used for recording.
Marshall JCM800 2203 Vintage Series 100W Tube Head
Soldano - Studio use only.
Soldano SLO100 Super Lead Overdrive Head
Mesa Boogie Dual Rectifier - Supposedly used on the recording for Dirt, but these amps weren't available until after Dirt was made.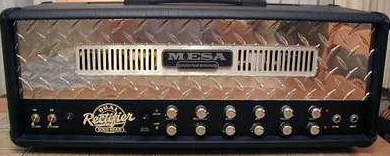 Fender - Used on Jar of Flies.
Fender 65 Twin Reverb Amp
Marshall Cabinets - 6-8 on stage.
Marshall 1960A or 1960B 300W 4x12 Guitar Extension Cabinet Straight
MosValve Poweramp - Powers the Bogner Fish.

Misc:
Dunlop Crybaby - Used for songs such as Man in The Box and Rain When I Die.
Dunlop Original Crybaby Wah Pedal
Dunlop Dimebag Wah
Dunlop DB-01 Dimebag Crybaby From Hell
Dunlop Rotovibe
Boss TU-2 Tuner - Jerry's stage tuner on his solo tour.
Boss TU-2 Chromatic Stompbox Tuner
Big Muff - Used on Boggy Depot: Jesus Hands.
Electro-Harmonix Big Muff Pi Distortion/Sustainer Pedal
Boss CE-5 Chorus Ensemble - Jerry's chorus pedal.
Boss CE-5 Chorus Ensemble Pedal
Pro Co Rat - Used on Boggy Depot.
Line6 MM-4 - Modulation pedal used on latest tour with AIC.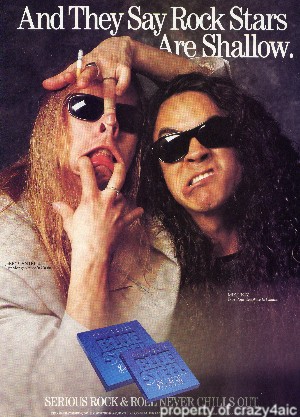 Much Thanks To www.aicmuseum.com

Jim Dunlop Tortex Picks - Jerry used to use the purple 1.14mm, but has "eased up in his old age." Now using "the black ones" but as you can see there is no standard black tortex pick.


Dunlop Tortex Standard Guitar Picks .88MM 1 Dozen