70s invasion ; ACTRESS , pre - N.Y. DOLLS / TERRY STAMP of THIRD WORLD WAR *
ACTRESS lp, pre- N.Y. DOLLS demos

updated as of oct 13th '04

review completed on 'BOOTLACE JOHNNIE and the NINETY-NINES ' it is the new cd put out by TERRY STAMP in the summer of '04, reviews are below.........

review below of TERRY STAMP's early 60s rock band - the DEMONS 'HEAD OVER HEELS', a GREAT number, also we recently received 'TERRA FIRMA OCEANA' pt 1, and 2, the 2 lps he and AVERY recorded in ' 79, and '81, the tracklisting will go below soon ,

*

once upon a time there was a garage band called ACTRESS, this was around '70 - ' 71............ACTRESS were the band that 3 members of the DOLLS were in before forming the NEW YORK DOLLS; JOHNNY THUNDERS ; vocals and lead guitar, ARTHUR KANE ; bass, BILLY MURCIA; drums, also RICK RIVETS ; guitar...........the music is more bluesy than the DOLLS, with lots of distortion, effects, and some psych thrown in, allthough obvious comparisons to the STONES can be made, musically a few songs resemble ENGLAND's GLORY, allthough not nearly as polished ........we can say this music is GREAT !......the DOLLS roots can be traced back to these recordings....

recorded at - 'Rusty Beans' Bike Shop on 81st street, the band had a Fender amp being used for both vocals and instruments. . Most of the tunes were written by Thunders, the rest of the band showed lots of skill with the niosy art/blues sound.....this captures the band that would eventually become the DOLLS, allthough a rather primitive version,

later after the DOLLS, and the HEARTBREAKERS glory days along came the 80s and Johnny's tunes while some still hit hard, some were mellower, and a bit bluesy, these recordings are a great treasure cove of what was to come in that era as well as the DOLLS.......

1 ' WHY I'M I ALONE '

begins slowly, a musical sound u won't forget as Johnny begins to sing in a drug induced state, this one is reminiscient of some of Johnny's later folk songs allthough this lp is all electric......Johnny croons 'AS I WALK ALONE BENEATH THE BLUE SKY'.......and 'OH I'M NOT LISTENING TO U ANYMORE', and 'WHY AM I ALONE, WHY AM I ALONE' ?

NOTE: our tape version came with 'WHY I'M I ALONE', as the 1st song, the track listing - online - shows it to be the last song......

2 ' THATS POISON'

primitive version of 'SUBWAY TRAIN', complete with raunchy, bluesy guitar work, somewhat ragged, but beautiful niose nonetheless....'EVER SINCE I BEEN RIDING,.......RIDIN' THE SUBWAY TRAIN, U CAN HEAR US ALL SHOUTING, HERE US GOIN' INSANE'.....the roots are all here....

3 ' I AM CONFRONTED'

STONES sound with distortion, and some beautiful distortion that.......'1,2,3,4,5,6,7,8..........1,2,3,4......I AM CONFRONTED WITH THE PHONE THAT RINGS NOT FOR ME, TIRED OF RUNNING THAT ST. THRU THE PAIN AND MISERY'.........

4 'IT'S TOO LATE'

a very primitive version of the song that ended the 1st side of the DOLLS 2nd lp, so much different that it doesn't sound anything like what surfaced a few yrs later......this one is more ragged-pysch-blues, listen closely and u can hear the guitars playing pyschedelia.........'WHEN I SAW U, U WERE OUTSIDE THE DOOR, AND U WERE'......

5 'OH DOT'

clunky rocker, and a good one ......'OH DOT HOLD ME UP, I'M FALLING DOWN AND U ARE MY LOVE ......(stops) HUSKER DEE' ( at least thats what it sounds like what he utters.....).....says johnny during a slight song break ( 'try to keep it a little lower than that').........

6 I'M A BOY,I'M A GIRL'

sounds drunk here at the intro...' OOOOOOAAA,AAAAAYYYYYY'.........slow -dirge-like with solid drums !......'MUD IS MY NAME WHEN I KNOW U DRIVES ME INSANE,WELL I'M A BOY, I'M A MAN, WHAT AM I DOIN'.....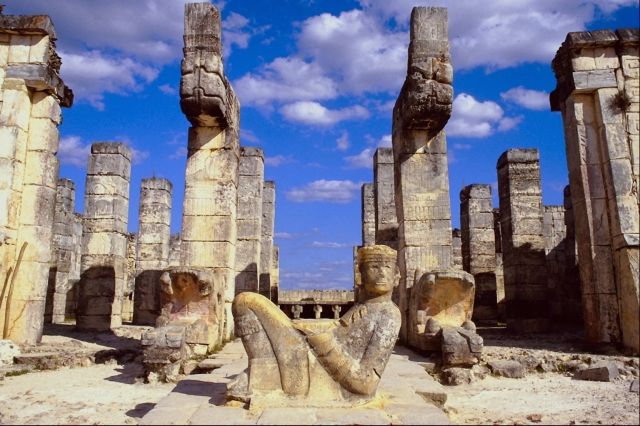 ---
---
Science may have found a cure for most evils; but it has found no remedy for the worst of them all- the apathy of human beings.

Helen Keller

Scientists are the easiest to fool. They think in straight, predictable, directable, and therefore misdirectable, lines. The only world they know is the one where everything has a logical explanation and things are what they appear to be. Children and con

James P. Hogan - Code of the Lifemaker
---
---
- side 2 -

7 'COCONUT GROVE'

blues intro (belches), ('ready, ready, ready, ? well allright, whew !) possible comparable to the LEGENDARY STARDUST COWBOY at this point on the lp.........'1,2,3,4.....O, OH U THOUGHT U NEVER SEE MY FIRE'.....this one has a thick, murky STONES sound, the lyrics are hard to comprehend buried beneath the guitars.......

8 ' TAKE ME TO YOUR PARTY'

hard rocking song, original sound, ( is this a cover ? )........'WELL TAKE ME TO YOUR PARTY, TAKE ME TO YOUR PARTY TONITE'.......slam bang guitars, drums pounding.....etc....( u can hear this one thru our downloads page, see the N.Y. DOLLS/RAMONES link....

9 'OH DOT'

....drum pattern, mid tempo, feedback, guitar breaks, pysch blues '1,2,3,4, CALL ME UP, I'M FALLING DOWN, U ARE MY LOVE, CAN'T THINK, CAN'T SING......(guitar breaks, pysch blues build up.....) ' I NEED SOMEONE LIKE U FOR THE REST OF MY LIFE, FOR THE REST OF MY LIFE'....

10 'IT's TOO LATE'

as in the version above, this sound nothing like the song that would surface a few yrs later in the Dolls.........this one is garage rock, with 3_D pysch effects....

11 'WE BEEN THRU THIS BEFORE'

....the finale is slow, STONES-like, with melodic Keith chords all the way, Johnny remains defiant till the end.......'WE OH WE' WE BEEN THRU THIS BEFORE, AND I, I, I I'M NOT LISTENIN' TO U NO MORE,.......U PROMISED ME U WERE GONNA CHANGE, IT AIN'T HAPPENED YET'.......guitar builds up towards the end, (fades)
---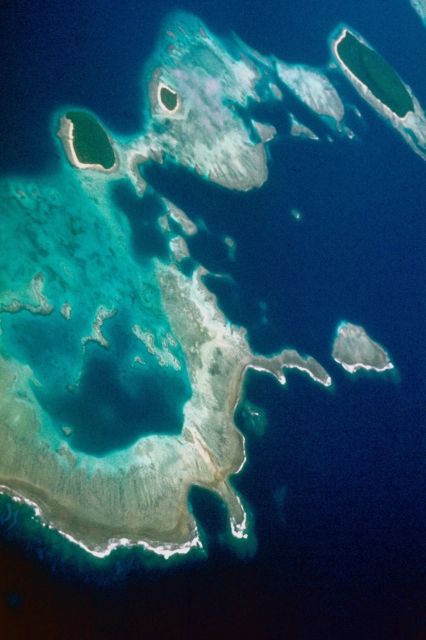 ---
Nothing in life is to be feared. It is only to be understood.

Marie Curie

Hope is a thing with feathers / That perches in the soul, / And sings the tune without words / And never stops at all.

Emily Dickinson
---
---
1. That's Poison - 5:06 2. I Am Confronted - 5:51 3. It's Too Late - 4:44 4. Oh Dot! - 4:01 5. I'm a Boy, I'm a Girl - 5:26
6. Coconut Grove - 4:10 7. Take Me to Your Party - 4:12 8. Oh Dot! [Take 2] - 3:21 9. It's Too Late [Take 2] 3:25 10. We Have Been Through This Before - 4:14 11. Why Am I Alone? - 3:44
---
WALTER LURE

'FLIGHT'

....unreleased tune from the early days of the HEARTBREAKERS, now available on cd somewhere.....has a ragged DOLLS/HREATBREAKERS garage sound, naturally, some GREAT guitar playing......'TELL YOUR FRIENDS U AIN'T SEEN THE SHOW, TELL YOUR MOMMA SHE CAN'T GO'.......and......'BABY, BABY WERE ON OUR OWN'

SON of the DOLLS

see our gateway 3 for info and pictures of what bands the ex N.Y. DOLLS ended playing in such as the IDOLS, the CRIMINALS, and the CORPSE GRINDERS.........
---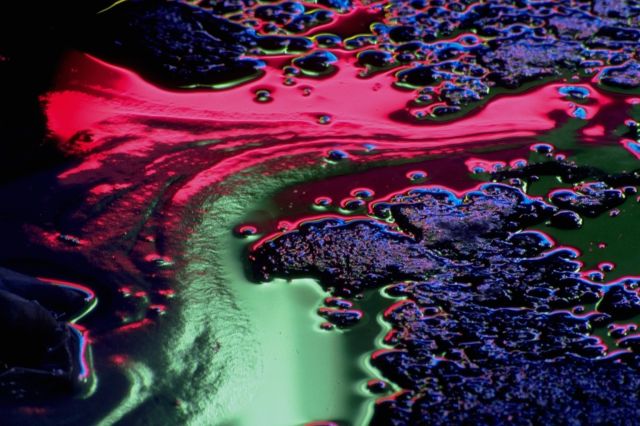 ---
---
TERRY STAMP on the 'FATSTICKS' cover '75 *

Side One:

KID, STAGE OF FOOLS, HONKY HONDA, SALVATION BAND, BLACK BOMBER WALTZ, MOTORHEAD.

Side Two:

RAZOR CITY, TOWN DRUNK, DINAH LO, FATSTICKS, ITCHY FEET.

TERRY STAMP along with JIM AVERY was the leader of THIRD WORLD WAR, a super powerhouse hard rock, pre-punk band who released 2 lps in '70, and '71, the band were legends in the u.k. where they gathered a devoted cult following, one JESSE HECTOR borrowed the name for his band 'HAMMERSMITH GORILLAS', from the lst song on TWW's 2nd lp, later JOHNNY ROTTEN would play their music before audiences before the PISTOLS assaulted the audience with beautiful niose he also would talk about how TWW were a big influence, however not many people in the rock world have heard these legendary lps,.......these lps were reviewed by us on page 4 of the 70s invasion back in the year 2000.....

perhaps less have heard one of '75's GREATEST treasures, TERRY STAMP's - 'FATSTICKS', recorded with an all star cast including CHRIS SPEDDING, and HERBIE FLOWERS, naturally SPEDDING played on it, he played on every single lp that was released in the 70s ! :)............ this lp was his 1st solo effort and sometimes sounds like the TWW lp that never got made due to the band breaking up.......since it was recorded in late '74, - early '75 and released in '75 one can imagine it may have a 'glam' sound even though TWW's l1st lp was in '70, and the 2nd one in '72 just as glam rock was getting off the ground.........and indeed the listener is welcomed with an lp full of hard rock, glam, and even a little folk, some of the style of the songs bring to mind SLADE, elsewhere TERRY sounds like the village sewer rat singing horribly fantastic.........*.........onto da reviews...

TERRY STAMP - vocals and backing vocals / OLLIE HALSALL, guitars and backing vocals / JIM AVERY, HERBIE FLOWERS, CHRIS SPEDDING - bass / TONY NEWMAN - drums / MIKE MORAN - piano / Producer - ROGER COOK /

HALSALL was in PATTO in the 60s, MORAN played with LYNSEY de PAUL in the mid 70s( see page 4)
---
1 'KID'
HARD beat, charged guitar sound......'JEMMY AND THE CATSPEEDER, LANDLADY SCREAMING BLEEDER, DODGE ROUND THE LAW PETER, GOIN' LIKE A CHEATER, NO WONDER U DO ME IN,......... TELL YER FAT CAT WITH A TRACK LIKE THAT, U WERE BORN TO BE A MAT'.......this last verse is repeated towards the end of 'KID'....
2 'STAGE OF FOOLS'
this one is yer more glam blues, with some great guitar playing, ( love the solo) and singing, a sing-along-type song with some GREAT lyrics.......'THE 1ST TIME WE PLAYED BRITTANIA IT WAS 1066, THE MANAGEMENT IS WILLIE THE CON , HE WAS GOOD FOR A FIX, ........OUT ON THE STRAIGHTS OF DOVER, WE COULD SEE THEM ROLLIN'IN THE CLOVER, AND WILLIE SWORE BY THE BOY IN THE BATTLE'.......and 'WE WERE BILLED AS THE KINGS OF FEAR FROM THE PORT OF AGADIR,.........THE ROADIE SETS UP ON HASTINGS PIER, WE ALL GET TOTALED ON PERFATINE GEAR', and , and 'OH I SEE THOSE STAGE OF FOOLS , SINGING THOSE PAGAN BLUES, AND THE 1ST TIME WE PLAYED BRITTANIA SHE WAS A WEARIN' DEAD MAN'S SHOES, I TELL U'
3 'HONKY HONDA'
'BET MY MIND ON A HONKY HONDA OH YEA, BET MY MIND ON A HONKY HONDA OH YEA, GIVE ME HONK, HONK, HONK, HONKY HONDA OH YEA'......., offbeat almost MUD-like '76 sedated blues, HERBIE FLOWERS bass playing stands out here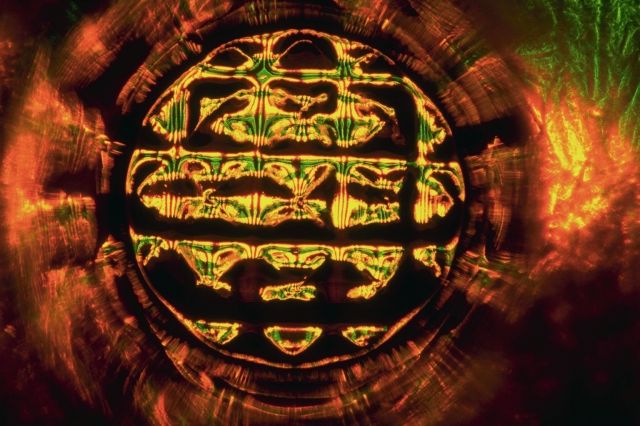 4 'SALVATION BAND'
EXCELLENT ! PURE ROCK SOUND, ONE OF THE LP's BEST !......showcase for TERRY's vocals 'IF I WAS TO TELL YOU THAT I WAS A POOR MAN BREAKING BREAD WOULD U RUN OVER TO YOUR MAMA TO BE FED' ?.....and DROP YOUR STARTS AND ENDS AND SHAKE THE HANDS OF ALL MY TRAMP FRIENDS,', and 'WOULD U BE MY EVERYDAY BIBLE, MY SALVATION, SALVATION MAN'......, and 'I'LL MEET U AT THE SOUP KITCHEN,........SALVATION BAND, SALVATION BAND, OH WOULD U SHAKE THAT TAMBOURINE, AND TAKE ME BY THE HAND' ?.......SALVATION MAN.....(fades)..
5 'BLACK BOMBER WALTZ'
SUPER ! as the listener plays the lp the songs keep getting better and better, this one is better than the previous one,IT'S OUR FAVORITE, u could classify it as street-blues, rather GLAM-STREET-BLUES,.....with some great singing and background vocals in the chorus on a number you'd never forget....'THERE I WAS UP 40,000 FT SWINGING BY MY HEADSETS, SHOT OUT AND BEAT, I TURNED TO DISTRESS FREQUENCY'...(chorus)....'I DON'T WANT A SHOT OF WATER MR. SCHROEDER( x3 ) I SAID I JUST NEED A QUARTER FOR A SODA' ....( u can just hear someone in the background singing, yea acapella now!)......and ' BUT CAPTAIN MIDNIGHT FORGOT TO PACKIT, CRACKIT, I AIN'T THE BLACK BOMBER OR THE BLACK BOMBER'S SON, BUT I'LL BE THE BLACK BOMBER TILL THE BLACK BOMBER COMES'.....( one day the complete lyrics will be here)
6 'MOTORHEAD'
this one that ends the lp is straight ahead rock, that brings to mind, well the MOTORS 1st lp for starters, and not the band of the songs name, bass, guitar, drums, play simple yet rough hard rock number.....'KICKS T ON THE ROAD, RIGHT BEHIND THE WHEEL, 4 HOT TYRES,HALF A TON OF STEEL, I SAID FLAT ON THE GAS, FLAT ON THE GAS........GO GO GO, GO LITTLE MOTORHEAD'......
- lp side 2 -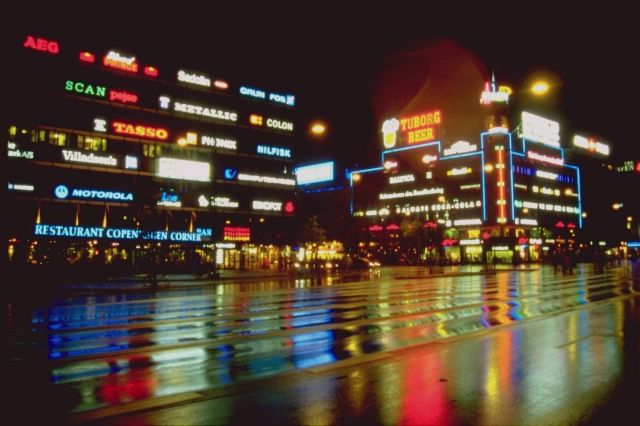 7 'RAZOR CITY'
this one brings to mind THIRD WORLD WAR very much, a really heavy number 'JUMP THE IGNITION WITH A 8 CRACK LITRE, WENT STARIGHT THRU THE BOX'...... RAZOR CITY ( sounds like they're singing - RAISE OUR CITY ! -)...and....' DOWN,DOWN TURN AROUND GOING AUTOMATIC, DON'T GIVE ME NO FLACK, DON'T GIVE ME NO STATIC, NO, NO''.....and 'RAZOR CITY CAME OVER THE HILL'.....
(incidentally JIM AVERY went on to play in the punk band RAZOR whom had a highly sought after single which sells for over 50 bucks these days, it was released in '78, maybe the band's name was taken from this single here..... FOR A REVIEW SEE PAGE 31, accessible from thee bottom of page 21....
8 'TOWN DRUNK'
appropriate gutter vocals, shimmering guitar 'OUT ON MY SEAT AGAIN, BOOZED UP PRETTY NEAT AGAIN, YEAH, OUT ON THE NIGHT AGAIN....and 'GOT IT IN THE ELBOWS, GOT IT I THE KNEES, A LITTLE DISEASE THEY CALL THE DT's, DT's'.........
9 'DINAH LO'
GREAT number, hard guitars SLADE style, soul-glam vocals, sing-a-long type song, 'SHE'S COOKIN IN THE KITCHEN WITH SMOKE IN THE HALL,.......DINAH LOW,WHOA OH, DINAH LAY, and 'AND I'M GRIPPING HER NERVE SOMETHING ROTTEN, DINAH LOW, DINAH LAY'.........
10 'FATSTICKS'
the title track turns out to be an acoustic folk number with TERRY singing very quietly......'THE LAST TIME U WE HAD MET YOU'D HAD YOUR COLLAR FELT FOR BREAKING AND ENTERING THE STOCKBROKERS BELT, I RUNS TO THE COURT WITH ONE ALIBI AND PLEE', and 'I'LL GET 6 MONTHS FOR PERJURY, AND YOU BUST OUT FREE', and ,......OH BUT FATSTICKS I WAS WISHIN U WAS HERE, WE CAN PROP UP THE BAR, AND ROLL IN THE NEW YEAR, AND THE LAST TIME U PHONED U WERE RUNNING AT LARGE,BRAINLESS IN HAMBURG, U REVERSED THE CHARGE'....
11 'ITCHY FEET'
u almost can tell the last song on the lp is gonna be heavy, and it's a pre-punk song that hits HARD !....reminds us a bit of the style of TREVOR WHITE's b side 'MOVIN IN THE RIGHT DIRECTION', which was a song he recorded after he left JOOK,.......'THEY GOT ME NAILED TO THE LAST HOTEL, RUNNING AND HOPPING THE BELL, I GET A ONE BUCK BRUNCH WITH THE OUT TO THE LUNCH BRUNCH', and 'OH MOTHER I NEED A SEAT, I GOT ITCHY FEAT, I GOT ITCHY FEET',......the guitar here sounds like HENDRIX, midway thru the guitar note does a flip, bass comes on heavy, song fades, then there is a reprise at the end with the band jamming away ( fades)......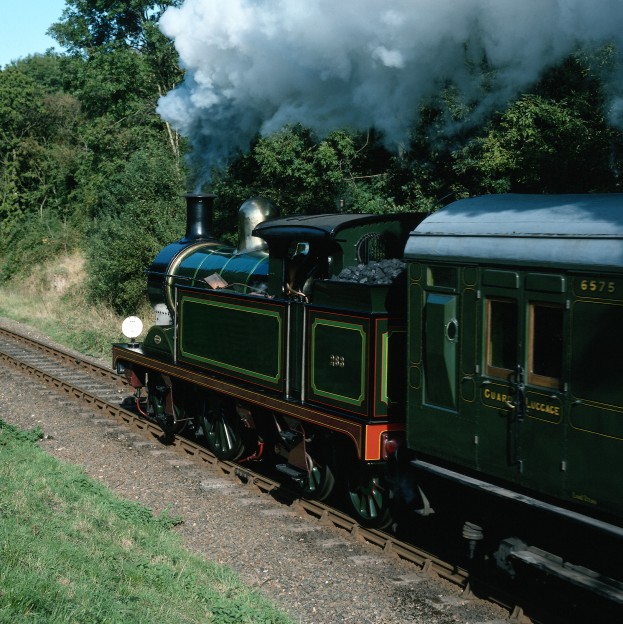 ---
excert from SLAUGHTERHOUSE.CAM - 'HOW TO KILL A BABY COW'

HOW TO KILL A BABY COW

The easiest way to kill a baby male calf is to separate him from his mother, then drag the thrashing infant to a ditch and

shoot him in the brain with your gun.

How widespread is this practice? You'll be sadly surprised. No, you'll be shocked.

On Wednesday October 20, 1999, I wrote the following:

__________________________________________

BABY COW TORTURE CHAMBER - Once upon a time in America, or, shooting the bull with America's dairymen.

The Humane Slaughter Act was passed so that farm animals would be "humanely killed" by compassionate killers with sharp knives, rather then by sadistic fiends taking pleasure in causing pain to defenseless creatures.

Oh well, little seems to have changed regarding man's inhumanity to lower life forms. On Thursday, October 14, 1999, on page 6B, the Florida Sun Sentinel reported the horrible results of an undercover investigation. I predict that the tape will not be shown on "60 Minutes."

What was captured on film revealed a dairy farm employee dragging, kicking, and shooting 13 newborn calves. The farm was identified as McArthur Farms in Okeechobee County. Why are calves born? To keep their moms producing milk. If calves are unlucky enough to be born male, feed costs no longer justify raising these darling creatures for veal.

The state of Florida has decided not to pursue animal cruelty charges against McArthur Farms or its employees. The state reasons that killing unwanted or sick calves is not unusual at dairy farms. Undercover investigators videotaped a McArthur farm employee on Jan. 23 taking day-old calves from a truck, tossing them into a muddy pit and shooting them with a small-caliber pistol. Many were left to thrash and suffer for up to 10 minutes.

The state attorney general reasoned:

"It is legally acceptable to kill the unwanted calves or sick animals. The question is did they do it in a humane method? By looking at this tape, we determined that it wasn't."

to see the rest of this informative article see SLAUGHTERHOUSE.CAM.....back to TERRY STAMP
---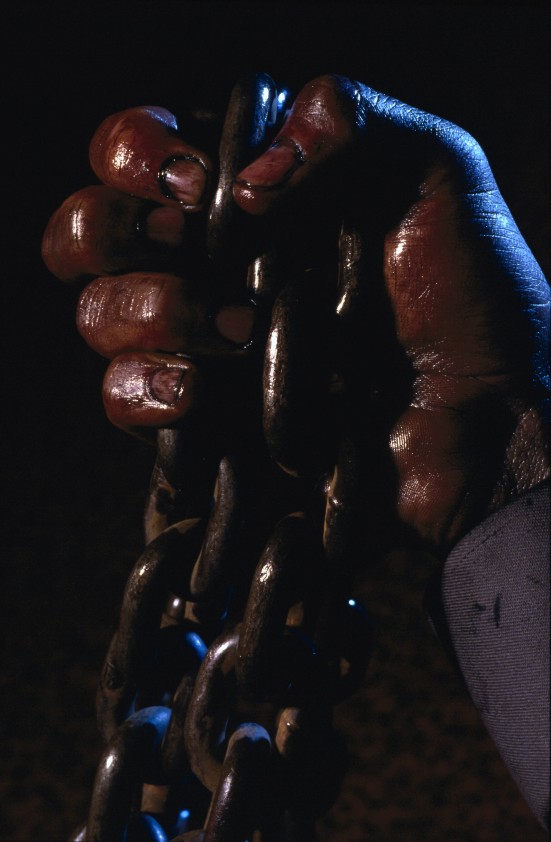 ---
---
says Terry -
---
Fatsticks was released in the UK July 1975, I was living in the States by that time and never received a copy from A&m Records, or any kind of communication. As usual I did not give a damn either, as I considered the whole thing lightweight.

The recording for Fatsticks started Sept 1974. All tracks recorded at Morgan Studios, North London, except for the tracks Dinah Lo and Fatsticks recorded at Air London, Oxford Circus, London. We are in the middle of trying to locate the master tapes, for a reissue on GSL Music.

The players were, Myself, vocals and backing vocals / Ollie Halsall, guitars and backing vocals / Jim Avery, Herbie Flowers, Chris Spedding, bass / Tony Newman, drums / Mike Moran, piano / Producer, Roger Cook / recorded 16 track analog.

There was a lyric pullout sheet also included with the album.

Dana Gillespie covered 'Stardom Road' Parts one & two from the first TWW album, Jim Avery played it to me, kinda sounded like, weird. I heard Raquel Welch recorded it too.

Yep, Some of the tracks on Fatsticks were written for the third TWW album, Town Drunk, Stage of Fools, Fatsticks, the tracks Kid and Razor City were cleaned up and reconstructed to meet A&Ms Records wholesome image.

TWW albums have to be the underground of the underground, they have been continually rereleased since the early seventies, as I mentioned before, they kind of have a "thing" that just appeals to a "mindset", I guess. I get email from all over, asking about how I got the ideas for the songs, woman ask about the "power". Same for the Albini CD. The Two Buckets of Blood CDs are a collection of me and Jim demoing songs, some raw and primal stuff.
---
I think it went like this, Ollie played guitar for Patto. When we were looking for a guitar player for the Fatsticks album, we asked Steve Marriott, but he could not do it as he was busy working on his own album or whatever. But he mentioned why not use Ollie Halsall, Ollie was playing with Kevin Ayers at that time. Anyway Ollie got the gig playing guitar on Fatsticks. Him and Tony Newman (drummer on Fatsticks) struck up a friendship and with Mike? Patto and a bass player formed the band Boxer. They recorded a few albums, covering Town Drunk and Dinah Lo from the Fatsticks album, decent covers too.

Yer, like I said "weird" about Dana, but I found out recently that Dana and Mick Leiber (guitarist on the first TWW album) were friends and Dana moved in them real showbiz and royalty circles. Weird where things go, I gathered the TWW lyrics from working the stinking filthy factory floors of London for nothing and it goe's to the top of UK society. Dana had connections to the royal family, she herself was some kind of european royal family member, Jim knows the info on that. Man, did she have a rack on her.

The fan base for TWW is big and unknown, I think most people figured Jim and I were dead, it was'nt until I got going on the internet that I realized that TWW albums and then CDs had been continually selling down the years, the last thing record companies do, is locate you and tell you anything, shit, they might have to pay you some royalties.

Jim also told me that the Pistols would play TWW before they went on stage at live gigs and Rotten would tell the crowd how TWW was the forerunner of punk, etc, Jim has the full story on that and a ton of other stuff,
---
the following is the track listing of a cd out now -

The Steve Albini recorded CD (The Complete Chicago Masters)

GOING TO CHICAGO, I'VE HAD COMPLAINTS, THE CITY AIN'T NOTHING BUT A CAGE, DUKE OF OPIUM BLUES, FROZEN STAR, HOODOO FALLEN BLUES, NINETEEN DESIRES,

PERFUME DE VIOLENTA, IF YOU OWE YOU WILL PAY, ARCHANGEL RIVEREDGE BLUES, SMOULDERING BLUES, DOWN PENTONVILLE WAY, MY ASSASSIN, TWO FROZEN JACKS, STREAMS FROM HEAVEN, APACHE JACKS WHITE MOUNTAIN BREAKDOWN, PIMLICO, KING OF CALIFORNIA.
---
NEW WRITEUPS sent in by TERRY march '03 -

The two TWW songs on Jim's acetate are Shepherds Bush Cowboy and Preaching.......that Holy Roller song would be one to get hold of, but it is with John Fenton in London. I'd pay cash just to HEAR it. The players on Holy Roller were myself/ chopper guitar and vocals, Jim Avery/bass, Mick Lieber/ lead guitar, Conrad Isadore/ drums, it was recorded studio/live and was the most vicous piece of rock music I have ever heard.

Have a little house, wife, kids and grandkids. No Studio, for the mixing of "Gods of the West" CD I am using Sunburst Studio in Culver City.

I don't think GSL Music will ever make money, which doe's not bother me at all, I kinda like putting CDs together and so it's kinda like something I would be doing anyway without the GSL business, I put my money to what I consider good use. The new "GODS OF THE WEST" cd has:

JOHN HAWKEN

(keyboards) Renaisance, Strawbs, Nashville Teens, Vinegar Joe, TWW, etc. 3 cuts

MICK LIEBER

(lead guitar) Rod Stewart (played on "In a Broken Dream", Tony Ashton, TWW, etc, 3 cuts

JIM AVERY

(guitar/bass) Thunderclap Newman, TWW, etc, 3 cuts JOHN "WINGY" WIGGINS

(harmonica) TWW, etc, 3 cuts TERRY STAMP

(vocals/guitar) TWW, 3 cuts.

Now how could I have any more fun, than playing around with that lot.
---
ANOTHER WRITEUP sent in last week of mar '03

Yer, the earlier the TWW stuff the more raw and musically violent the songs were. Jim's and my original idea for the band was a three or four piece and just lay down three or four minute rockers (like the fifties), forgetting the "frills", but the TWW thing washed out the way it did.

The Rockmotor had six CDs but none were ever available commercially, by the time there was interest in the band it was thru. We used the CDs as part of the bands promo package to get gigs, reviews, etc. Like I said, there is a lot of Rockmotor stuff.

GODS OF THE WEST, Yes, three songs from each person, but it is going to look like TWO songs from each, depends on CD time permitting.

Jim Knew Speedy Keene well (Speedy passed away recently), Jim told me that Speedy was not a good guitarist and just knew basic chords, apparantly when they were putting Thunderclap band together and writing songs, someone (could have been Jim) tuned Speedy's guitar to the open E chord, so when Speedy put his fingers down into the regular E chord shape, bingo, you have the opening chords to "Something in the Air", try it out.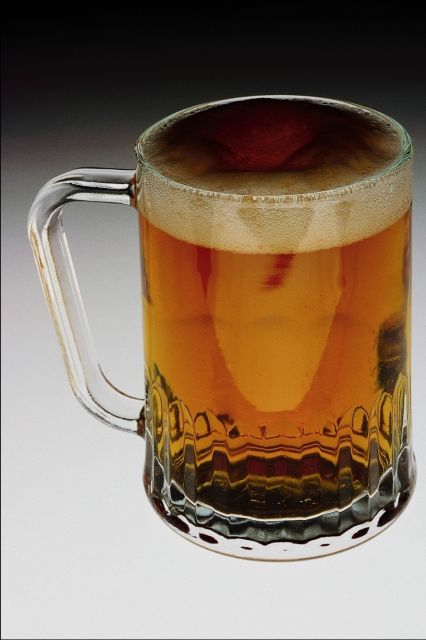 I like Tom Waits, I have always kept an eye open for his song "On the Nickel" from the movie of the same name, never could find it though.
there are a whole bunch of other people who deserve a word or two or three, at your great site.
You guys may be interested in the Ollie Halsall site, he played guitar on "Fatsticks" at http://members.aol.com/PattoFan/ollie.htm
the site is run by; barrymonks@yahoo.com
plus there is a lot of UK seventies stuff.
---
WELL THERE U HAVE IT, WORDS FROM THE MAN HIMSELF, YOUR PROBABLY THINKING BY NOW, INFO FROM THE 70s invasion IS PRICELESS RIGHT ? .......SEE PAGE 4 FOR REVIEWS ON THIRD WORLD WAR, AND THE BOTTOM OF THAT PAGE FOR WRITEUPS SENT IN BY TERRY STAMP....

we also have been listening to L.A. ROCK MOTOR, a heavy rock band that TERRY fronted in the early 90's, the music is great ranges from hard rock to punk, FAN A FLAME' is one of the best from that bunch, but the music has not been released yet so we'll put those reviews on hold for now,we will say that 'CHARM of the UNDERGROUND' features some unique guitar work, songs like this one really excell as does 'DOWN and WASTED' , a killer number, 'ZOOMING OUT TO ZUMA' is not bad either but quite a few of the numbers are routine rock, while others bear repeated listenings.... below are the reviews of the '2 BUCKETS OF BLOOD' cds,....
---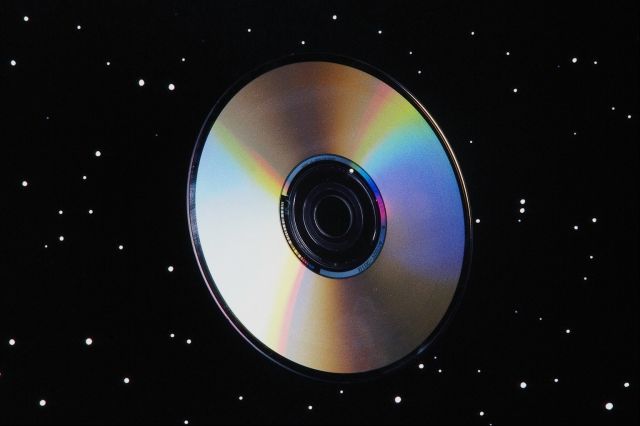 ' 2 BUCKETS OF BLOOD ' 1
TERRY STAMP, and JIM AVERY
these 2 cds Buckets 1 and 2 were released in ' 99 by the 2 former members of TWW, we enjoyed the music on these a lot, better than say the early 90s L.A. ROCKMOTOR......the cds have a lot of folk numbers and naturally some heavy rockers which the guys are known for, the music sounds very authentic, and heartfelt, and goes great with a pint or 2, or 3 of guiness........onto the reviews
1 Intro
spoken word led by Terry.........'UH THIS IS ME TALKIN' JUST A QUICK LITTLE WORD WHILE JIM's GOIN' OUT FOR A SLASH'.......after a minute he speaks his poem entitled 'BOLLOCKS'......
2 ' TENDER GUILLOTINE '
slow folk number, VERY GOOD.......'WE WERE THE COCKS OF THE NORTH, WE WERE THE JACKS OF THE SOUTH, AND WERE A BAND ON THE RUN CHASING TENDER GUILLOTINE'
3 'LAVENDER HILL GUNSLINGER BLUES'
...bongos, cool electric guitar, driving beat, ( no not a T.REX number, but with those instruments one wonders ).....'STILL ONE OF THE USUAL SUBJECTS, STILL A GUNSLINGER YEA,........I DONE A LITLE TIME FOR THEIVING BOYS.......'
4 ' WILD BLVD'
acoustic folk number with an emphasis on vocals.........'MY NAME IS TERRY GATHER ROUND' begins Terry in a campy style......more lyrics to come....
---
5 ' THE CITY AIN'T NOTHIN BUT A CAGE'

rockin' number, bottom heavy bass.......' WELL U WAKE UP IN A SWEAT ....more lyrics to come

6 'BOOTLACE JOHNNY'

quiet folk song along the lines of TOM WAITS.......'I'M OVER THAT NOW' sings Terry..... ....more to come...

7 'ISLE OF DOGS'
upbeat, straight ahead sound......' WELL U WAKE UP 1 MORNING IN THE ISLE OF DOGS, I'D BEEN HEAVILY DRINKING', and 'AND THEY NEVER LET UP WITH THAT WILD WEED STUFF', and 'ARE U READY TO CARRY THE KINGDOM' ?
' WORKING ON GEORGE's CAR'
acoustic number, Terry croons interesting lyrics that take u on one of his many well traveled journeys....' THERE' s A PAWN TICKET IN THE BONEYARD AT ST. JOSEPH's UP ON MADISON STREET AND IT's STUCK BETWEEN THE TOES OF MARY MAGDALENE WHERE THE CIRCLING CROWS MEET'..............and............' SO I WROTE ALL THE SONGS THEY WANTED, BUT I AIN' T GONNA GIVE 'EM ONE'..............and............' MY SONGS AIN 'T FILLING THEIR BAGS'
' THIS FROZEN STAR'
bluesy approach, the vocals here are more grittier, kinda a slow growl,.....'IF I COULD PICK UP A PAYPHONE, I'D THROW IT A DIME, I'D CALL THE BAY CITY COPS REPORT A CRIME, MY ROOMMATE FROM KANSAS, A HEAD FULL OF DANCIN'
' MOONDREAMERS'
dis ones a drinkin' number, acoustic guitar.....'REST YOUR CARCASS, PACK YOUR SOMBRERO, THE MOON IS UP AND THE HOUR IS LATE'...........and........'AND THE GOOD MAN REST AND THE GOOD MAN GONE, GONE TO REST ON THE FLOOR SIDE SON'........
'BOOT HILL SALOONERS'
GREAT track, one of the standouts, acoustic with a little yodeling......'SAID FATHER O'GRADY TO A STRAIGHT FACED LADY, IF I BLESSED THE SEA WOULD IT ALL TURN TO WINE ?, SAID THE STRAIGHT FACED LADY TO FATHER O'GRADY, U CAN BLESS ALL U WANT, AND GO AHEAD AND STAND THERE IN LINE'......
' WASTELANDERS'
ya know many artistes save the best for last, the same could be said here, but there are so many tracks that standout on this cd, this one is very mellow, goes very well listening at nite before one drifts off to sleep, we'll say it's perfect, acoustic guitar hits all the right notes............'SOMEHOW WE MADE IT ALIVE OUT IN MADRID ( ? ), UP THRU SARAGOSA, THRU THE BADLANDS OF ISABELLA, IN A VW BUS THAT HAD SEEN BETTER DAYS BACK IN ' 77'..................................' WE WERE MAINLY DUFFS AND STREET CORNER TOUGHS WHO WERENT 'T AFRAID OF RESORTING TO FISTCUFFS'....... this number was redone on the new cd 'BOOTLACE JOHNNIE and the NINETY-NINES ', a bit glossier and just as good we'll say............
look here soon for reviews of the forthcoming cd to be released around june of ' 04, Terry's birthday is in june......
u can hear samples here on the link below, and find out more about the tracks, some are different versions of the music that came out on buckets.....or simply go to our downloads 2 page :)
http://www.stardomroad.com/bootlacejohnnie.html
---

' BUCKET 2 '
intro - Terry speaks 'HEY THERE ALL U CAVE DWELLERS, THIS IS YER MC WITH THE DC ANDY TROCADERO'.................AFTER A MINUTE OF RAMBLING HE INTRODUCES THE BAND AS THEE ' VIPERS OF HARLEM '
1 'BRICKHOUSE SAT. NITE'
bluesy rock, cool grooves, great opener, raunch......'STOMPING AT THE BRICKHOUSE'....( more to come )
2 'REGGIE GOT SORE'
...steel guitar, harmonica....' WE GOT ONE EAR ON THE PARLIAMENT, ONE EAR ON THE GROUND'........( more lyrcis to come )
3 ' '
bottom heavy, strong bass, tough sound,...'HE SAID HIS NAME WAS JIMMY CHAN HE WAS LOOKIN' FOR A WOMAN NAMED BETTY STRANGE '............( more lyrics to come )
4 'DOUBLE D CLUTCHING'
cool grooves, thumping bass ' I WAS DOUBLE D CLUTCHING, FROZEN HARD AND 1st'..............and 'LOOKIN' BACK IN THE MIRROR I SPOTTED A'....( more lyrics to come )
5 ' TRAITORS GARB '
slow, acoustic....
---
WHERE's THE REST U ASK ? WELL WE'LL ADMIT WE HERE AT THE 70S invasion LIVE IN POVERTY, WE DON'T OWN CD PLAYERS, ONLY TAPE PLAYERS,........actually as of april '04 we got a cd player so reviews of the rest of Bucket 2 will come sometime this spring...
---
TWW - see this link for some great pictures plus special words from TERRY himself -

http://www.hagstrom.org.uk/tww.htm
---
TERRA FIRMA OCEANA

GREAT raw tracks released in '79, and '81 a home recording by the guys, there is a Great early version of 'THIS FROZEN STAR', stay tuned here for more info....here is the tracklisting of the 1st lp

1 MESS OF FIRE, 2 MAINTENANCE MAN, 3 SIX DAY DRIVE, 4 THUNDERATION STATION, 5 MY BABY GOES, 6 APPETITE CITY,

7 MISTER X,8 MONGOLIAN BEAUTY, 9 KING OF THE JOHNNIES, 10 THIS FROZEN STAR, 11 MONDO JUMPING,12 COLD DARK DAY

pt 2 tracklisting to come soon....

DEMONS

'HEAD OVER HEELS'

GREAT early rock, sounds ahead of it's time, a futuristic sound,....... imagine early psych circa '63, with the drumming ,it brings to mind the HONEYCOMBS a bit, one of our girlfriends said it reminded her of the SEEDS......has some echoing on the drums, cool surf guitars......'FROM THE FIRST TIME WE MET I KNEW THAT I HAD IT BAD, U KNOW MY HEAD STARTED REELING......................WELL IT WAS ONE LOOK AT U, I KNOW THAT I WAS FOUND

MICK LIEBER

LIEBER was a musician in THRID WORLD WAR, he has released a cd in '03 called 'ROCKET MAN', which is mostly instrumentals, since we don't have a track listing we can give u an idea how they sound ; begins with an instrumental with 3-D synths rolling around an elec guitar, drum machine, elsewhere u can hear a good snare drum playing against sound effects, more synths vibrating bass, electronic sounds, one song has a countdown, '10, 9, 8, 7, 6, 5, 4, 3, 2,1, 0, liftoff' with added sound effects, elsewhere songs sound like descending elevator shafts, and offbeat new age sounds,these 2 cuts made the GODS of the WEST cd....
---
---
THIRD WORLD WAR 2nd lp cover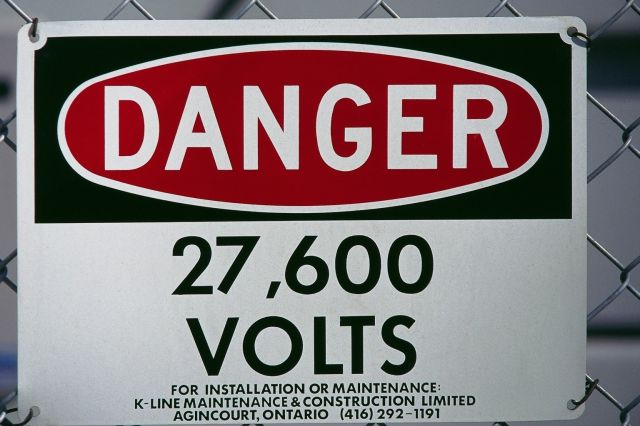 BOOTLACE JOHNNIE and the NINETYNINES
Christmas the Way I Like it,Bootlace Johnnie,The Ice Lizard Hometown Fair,Riverstones,Traitor's Gate
Nightingales,Wastelanders,The Washing of the Spears,Cruel Masseur,Tender Guillotine, Bootlace Johnnie and the Ninety-Nines
TERRY STAMP's NEW lp released in july '04
a few yrs back Terry and partner JIM AVERY released the highly acclaimed 'BUCKETS OF BLOOD 1, AND 2', the new lp has many of those songs covered from 'Buckets', only instead of their raw sound, they are glossier, with added instruments and extra studio touches, which make for a really nice listen late at nite when your sipping some of that NEWCASTLE BROWN ALE, TEQUILA imported from Mexico or whatever u fancy, TERRY sings and croons thru the lp like the authentic u.k. working class hero who has lived in L.a. for the last 20 yrs, just like the true musician he is, .....remember the 60s classic by PROCUL HARUM 'A SALTY DOG', where they sing 'all hands on deck' ? TERRY's songs sometimes bring about a sense of deja vu just like that old nugget......authentic u.k. working class ballads indeed.....

'CHRISTMAS THE WAY I LIKE IT'
well we got 2 different releases ( cd and cassette tape ) with different running orders of this release in the months prior to the final version coming out, and allthough we don't think this one shoulda been the opener it is, a Christmas song indeed, and stands well on it's own with TERRY repeating the listener to ' keep their red shoes on'....... song actually begins with such lyrics as...... ' FROM FRANKFURT's BEER KELLERS, TO STONED BEATNIK CELLARS'.......
2 'BOOTLACE JOHNNIE'
song about a west london boy striving to get a hit record in the hard climate of show business, this one seems somewhat autobiographical......it'sa slow acoustic number glossier than the 'Buckets' version.....'HE'D DONE PRETTY GOOD FOR A WEST LONDON BOY, WHO'D HAD IT STAMPED MON HIS FOREHEAD, JUST ONE OF GOD's FACTORY FODDER'.....................( Note; for the record Terry's first release on vinyl was by his teenage band the DEMONS 'head over heels', ' 63, see above for reviews )
3 'ICE LIZARD HOMETOWN FAIR'
this one sounds like desert music, meaning music you'd would listen to late at nite up in the desert, kinda bluesy....'THERE AIN' T ONE STONE THAT CAME UP QUALIFIED UNTURNED, THERE AIN' T A BRDIGE I CROSESED AND LEFT UNBURNED'.......
4 'RIVERSTONES'
very slow soothing tune with nice ambiance.........' AUTUMN's IN MY HIPS SAID THE COUNT OF JUKE TO THE DUKE OF SOLUTH REDONDO, THEY'RE MAKING FOR THE SEA OF CORTEZ'...........
5 ' TRAITOR's GATE'
more soothing sounds from this song typical of STAMP's output, good lyrics here, reminds us of the CLASH bit.......( best line )...'YES WE'VE ALL MET BEOFRE, AND WE'LL MEET AGAIN, MARCHING IN TO THE FORE REBEL BOYS AND REBEL MEN'..........
6 NIGHTINGALE's
one of the cd's better tunes, (allthough it says on the track listing that ' WASTELANDERS' comes before this one, just a small error in manufacturing).......this number is a soothing more subdued track with very good vocals..........'AND SO THE NIGHTINGALE's WHILE PAINTING THEIR FINGERNAILS, OBSERVED YOUR PLAGUE OF HARD LUCK TALES'.....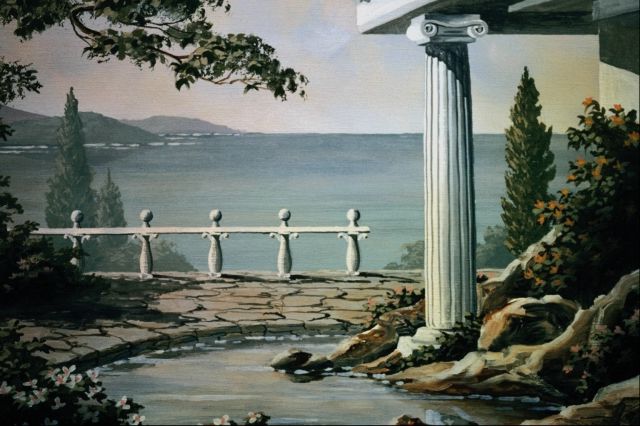 7 ' WASTELANDERS'
one of the very BEST songs on this cd, .......TERRY sings with a very honest tone, as if he lived these songs thru and thru many nights before he wrote them, this one is the authentic uk cabellero blues track.........good harmonica interlude in the middle, AND chek out these lyrics ! - ........'SOMEHOW WE MADE IT ALIVE OUT OF MADRID CENTRAL, UP THRU ZARAGOSA TO THE BADLANDS OF ISABELLA, IN A VW BUS THAT HAD SEEN BETTER DAY's, BACK IN ' 72, SOMEHWAT A WASTELANDER's CREW...............WE WERE MAINLY DUFFS AND STREET CORNER TOUGHS, WHOP WEREN' T AFRAID OF RESORTING TO HEADBUFFS AND FISTICUFFS'.........
8 ' WASHING OF THE SPEARS'
quiet celtic sounds, synth excels on this number.....' AND I WAS LONG GONE THEN AND I'LL BE LONG GONE FOREVER, OVER RIVER AND MOUNTAIN I AM GONE MY LOVE EVEN THOUGH WERE RESTED'............
9 'CRUEL MASSUER'
GOOD number, a slow blues song about a character looking for a gal named Debbie, eventually losing his duaghter, Terry dweels on life's hardships here.........'WELL THERE's 4 MILLION BANDS WITHIN THE CITY LIMITS, AND THEY'RE ALL TRYING TO PLAY THE ALLIGATOR LOUNGE, AND DEBBIE's ON THE PHONE SOUNDING WEARY AS YOUR MOTHER, SAYIN' CALL ME BACK TUESDAY I MAY HAVE SOMETHIN FOR YA'......
10 ' TENDER GULLOTINE'
this was one of the raw tunes taken from 'Buckets', that allthough it stands up here well on it's own we prefre the raw stripped down version on the 'Buckets' series cd......this one is defintely an Authentic u.k. cabellero blues working class ballad......' WE WERE THE COCKS OF THE NORTH, WE WERE THE JACKS OF THE SOUTH, WE WERE BEATN IN THE EAST AND FEARED IN THE WEST AND WERE GONE'..........vocals excel here.........
11 'BOOTLACE JOHNNIE AND THE NINETY-NINES'
when we first got a copy of this cd this track was the first one, somehow they left it at the end, it is one of the best here, Terry sounds somewhat like BRUCE SPRINGSTEEN on the delivery, but without the pretense........at first the vocals sound a bit overdone, but they growson you like good mold......:) GREAT lyrics here.........' TO HELL WITH SHAKESPEARE, AND TO HELL WITH CEASAR, WE MEMORIZED WHAT WE COULD AND THREW THE REST BACK IN THE FREEZER'...........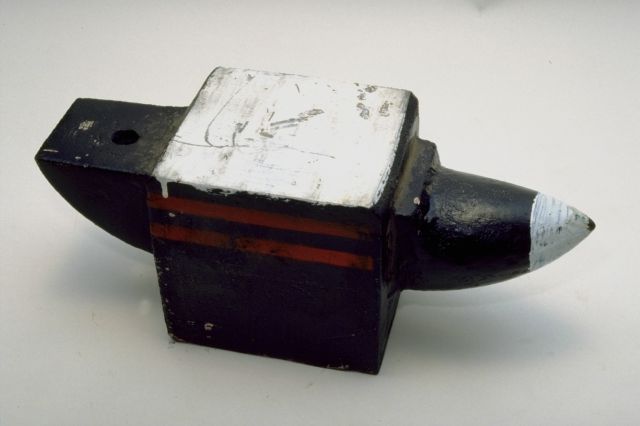 ---
2 demo cuts ;
12 'DOWN PENTONVILLE WAY'
sounds like they worked hard late at nite to come up with song which coulda been a single, let's call it an instant classic, with traditional melodic vocals on this ballad of bank robbers.........' 1 THING MY OLD MAN HAD UNDERSTOOD HE COULD TRACE OUR ROOTS BACK TO ROBIN HOOD HE SAID SON REMEMBER THE PICKING WERE GOOD.................' ( chorus ) ' YOUR FROM A LONG LINE, YOUR FROM A LONG LINE'...................'AND UNCLE BILL WAS ALWAYS MY # 1'..............
13 'MY ASSASIN'
an acoustic number ends the cd, this and the above 'DOWN PENTONVILLE WAY' are listed as demo tracks at the end.........' MY ASSASIN WITH A SILK DRESS , YES THE LAST KNOWN FLESHY DRESS, WAS IN THE HEART OF FLEMISH BELGIUM, MY ASSASIN DRIVES A DODGE DART'............good sense of humor rounds out this song, and so ends an allready classic cd, get your copy today from this link ~
http://www.burningshed.com/index.asp?page=browse&collection=58
comment sent to us by TERRY in Oct '04 on some unreleased TWW cuts ~
Yep, Fenton has it all, "Holy Roller", "Toerag", "Wandsworth Brickhouse Blues", "Suzy", "Red Sky over Hammersmith",and many others, (killer songs and takes that Fly and Track Records shyed away from), a ton of demo's and out takes that never made it to the TWW albums, during those two TWW years, all Jim and I did was write and record songs, the songs that were not used on the TWW albums are still unpublished, as far as I know.
Some of that overflow is on the "Two Buckets of Blood" CDs. The last time I spoke with Fenton he had it all in storage, I told him to get all the old tapes and acetates to an Indy, but I do not know if he got into that.
another quote he sent us in Oct '04 made it onto our TWW section 2 which is atop our Gateway 2.......
---
Tomas Graves in Mallorca earlier this year commented on how OLLIE HALSALL guitar player on 'Fatsticks' died .........Go to the bottom left hand corner of:

http://www.olliehalsall.co.uk/chronology.htm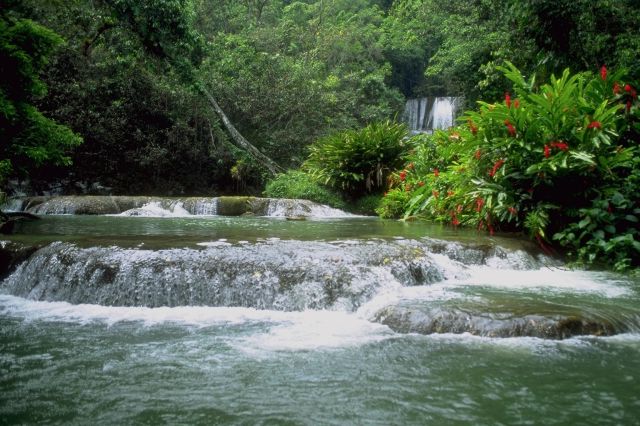 see this link for downloads, u can get there from our downloads 2 page also -
http://www.stardomroad.com/bootlacejohnnie.html
---
70s invasion homepage url :) -

https://www.angelfire.com/vt2/70sinvasion/