70s invasion ; * HEAVY METAL KIDS, SHABBY TIGER, HARLEYQUINNE and SHERBET *
updated as of dec. 14th '03
HEAVY METAL KIDS
...
HEAVY METAL KIDS lp '74
The HEAVY METAL KIDS were not your average glam rock band of the 70s, this band released 3 hard rock/glam lps in the mid 70s, plus some GREAT singles, and developed a cult following back, and are much bigger today.......led by singer GARY HOLTON the band could not be really classified as heavy metal as their name indicates, really more glam rock, some songs in '77 from their lp and singles show a band approaching a punk sound, HOLTON even filled in for DAVE VANIAN in the DAMNED for a short time in the late 70s, the band changed their name to the 'KIDS' in ' 75 for their 2nd lp, that one is a classic rock lp, with our favorite one from that lp being 'THE BIG FIRE', the closing song where the singer says 'WE WERE ALL WATCHING THE STONES ON VIDEO'......it's been many yrs since this team here has heard that lp which site back home in a vault, in this review we'll put the spotlight on their 1st lp, and their last, and some of thee singles as well....
'HEAVY METAL KIDS'
'HANGIN' ON'
...hard rockin' number, frantic elec piano, guitar has a SWEET sound, the opener to the lp is in the style of SILVER HEAD, and the FACES.........'WELL U WERE RIGHT BY MY SIDE, WOULD U LIKE'....( lyrics to be continued)
'AIN'T IT HARD'
on this song the band locks into a groove and sings with enthusiastic vocals....'I DON'T NEED NONE OF YOUR TROUBLE, CAUSE U KNOW I GOT DOUBLE, WELL I KNOW WHAT I'M SAYIN' WHEN YOUR DOWN AIN'T NO USE IN SAYING', and 'AIN' T IT HARD WHEN U GOT NO ONE TO TALK TO ?
'IT's THE SAME'
slow ballad along the lines of MOTT the HOOPLE, with a GREAT organ sound,.........'EVERYTIME I THINK OF IT, I FIND IT ALL THE SAME, I AM HERE AND U ARE HERE AND NO ONE KNOWS THE GAME', and 'LONG AGO AND FAR AWAY I KNOW IT STILL CAN'T BE'
'RUN AROUND EYES'
surprisingly this one is a REGGAE tune, hey if GEORDIE can pull a camp reggae tune off why not this band, HOLTON even does a GOOD BOB MARLEY imiatation in the song......'SHE LOOKED AT ME, I'D SYMPATHIZE, HER STARE CUT THRU, FOR I REALIZE DID U SPARKLE', and 'SHE's GOT RUN RUN RUN AROUND EYES', and 'WHEN SHE's ON THE MOVE HER EYES ROTATE'...
' WE GOTTA GO'
EXCELLENT SONG, one of their very BEST.....GLAM ROCK PERFECTION !......begins slowly and picks up fast later in the song and gallops along at breakneck speed.....'THERE ARE TIMES WHEN I KNOW I AM RIGHT, THERE ARE TIMES WHEN I KNOW I AM WRONG, AND I KNOW IT WON'T BE LONG WHETHER TO BE RIGHT OR WRONG TO FIND A REASON TO KEEP LIVING', and 'THERE AIN'T NO SHOW WITHOUT R-n-R, TAKE ME AWAY FROM HERE WITH AN UMBILICAL CORD, CAUSE I KNOW IT WOULD AGREE WITH THE LORD', and ''THERE AIN'T NO SHOW WITHOUT R-n-R, CAUSE THE SOUND OF A R-n-R BAND IS DRIVIN' ME OUT OF MY MIND, - WE - GOTTA - GO', the crowd chants 'WE GOTTA GO, WE GOTTA GO'....(fades)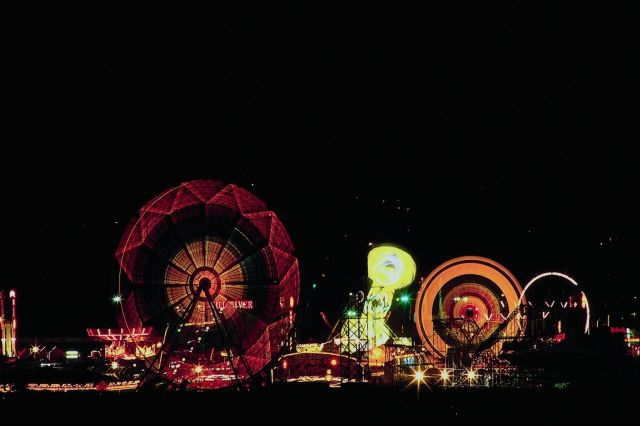 ---
- lp side 2 -
'ALWAYS PLENTY OF WOMEN'
GOOD GLAM number along the lines of FACES/STONES allthough the chauvinistic title would never go well over today, times were DIFFERENT in '74.......'GOT SOMETHING TO TELL U, IN ( ? ) ON MY MIND, I'M LEAVING U WOMAN, BELIEVE ME THERE'S MUCH TO FIND'....and 'I'M USED TO SOMETHING SHADY'
'NATURE OF MY GAME'
solid drum beat, with STONES roots...'WHILE I WAS WAITING FOR U TO TAKE ME HOME, SHE SAID IT WAS THE NATURE OF MY GAME, LET'S SPEAK OF SOMETHING YAYY, OUT ON THE INTERCOM, WHILE I WAS WAITING'.....
'KIND WOMAN'
slow number with piano and elec. guitar, the band sings along with HOLTON.......'DID U SEE HER OR DIDN'T SHE WARM TO U OR WAS SHE SWEPT UP IN THE CROWD' ?
'R-n-R MAN'
GREAT song, almsot as good as 'WE GOTTA GO' , this one in STONES/DOLLS glam that hits hard and FAST......some GREAT singing here....'WHEN I WAS YOUNG I DIDN'T HAVE MUCH FUN'......and 'HE WAS A HIGH HEELED BOY WHO WAS ALONG ON A DANCE WITH A RED HOT FOX IN HIS HAND'....( more lyrics to come)
' WE GOTTA GO' ( reprise )
' WE GOTTA GO, CAUSE THE SOUND OF A R-n-R BAND IS DRIVING ME OUT OF MY MIND'......they sing the chorus to the lp's best song for the ending, which makes for a classic ending with the hypnotic chanting....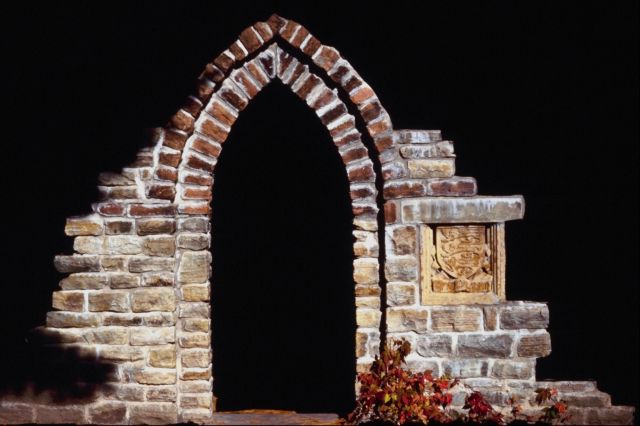 ---
- some singles by the HEAVY METAL KIDS -
---
'NOTHING BUT A PARTY' ' 75

GREAT CLASSIC ROCK song, more rock than say glam........this was an fm staple on us radio stations in the old days......( more to come , check back )
---
- some singles by the HEAVY METAL KIDS -
---
'NOTHING BUT A PARTY' ' 75

GREAT CLASSIC ROCK song, more rock than say glam........this was an fm staple on us radio stations in the old days......chorus - 'IT AIN'T NOTHING , BUT A PARTY, 'IT AIN'T NOTHING , BUT A HOUSE PARTY', and 'THATS THE WAY THIS PARTY GOES, U SHAKE IT FAST, U SHAKE IT SLOW'....

'YOU GOT ME ROLLIN' ' 75

b side to 'NOTHING BUT A PARTY'....and a fine one at that, first heard this one yrs back when we had the KIDS 2nd lp, it has barrelhouse sound drums, and enthusiasm from all players....

' DELIRIOUS' ' 77

GREAT single released in punk rock's early days shows the KIDS songwriting getting better as time came, the band had actually broke up after the 2nd lp, but got back together in 77.......the band were admired by punks and rock fans both, HOLTON stood in for DAVE VANIAN in the DAMNED for a week or 2, this single hits hard and has crazed vocals with the whole band singing along HEAVY bass, super guitars playing fast.....'NO ONE IN THE WORLD LIKES ME, EVERYBODY JUST HATES ME, (chorus) OH DON'T TAKE ME SERIOUS, I'M JUST DELIRIOUS, I'M NOT RESPONSIBLE, IT'S JUST IMPOSSIBLE, SOMEONE UP ABOVE HATES ME,.....rates with their best along with 'SQUALLIDAY INN', and 'WE GOTTA GO'....

'HEY LITTLE GIRL'

EXCELLENT b side, the band shows their STONES roots, this pop number sounds like the cues were taken straight from 'BETWEEN THE BUTTONS', think 'SOMETHING HAPPENED TO ME YESTERDAY', but somehwat different with a good-time piano beat, and great vocals.........'HEY LITTLE GIRL GRAB A HOLD OF MY HAND, WE BEEN HERE BEFORE U KNOW IT's TRUE OOOHHHOOO, LET's TAKE A WALK, AND TAKE OFF YOUR MASK', and 'U GOT WHAT IT TAKES, AND KNOW WHAT I WANT'......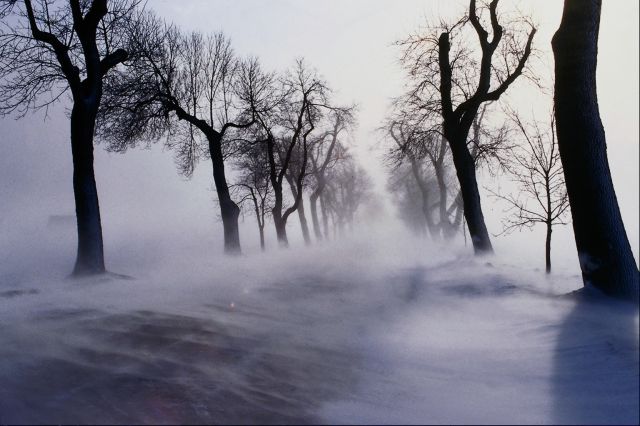 ---
- KITSCH - ' 77 lp

for us we think this lp was their best effort, times had changed since they first released their debut in '74, by ' 77 glam was fading, and changing, punk rock and new wave music was replacing the venues were fans came in groups to see the new bands, and the HEAVY METAL KIDS lived up to their name with a punked up lp that hits hard from start to finish.........

' OVERTURE'

instrumental synth playing, different from the rest of the lp, almsot sounds like YES.......nice sounds flow, cause the next one hits hard

'CHELSEA KIDS'

GREAT number, .......frantic piano begins the musical intro, bass guitar, drums all come together for a heavy rock sound approaching punkespecially the vocals, 'THESE BOYS DON'T PLAY WITH TIME, BUT THEY SURE MAKE A LOT OF NIOSE, PLAY AROUND WITH EACH OTHER's LIVES'........goofy interlude 'WHITE LINE SNIFFIN BY SNIFFIN', but does not distract from the whole song...

'FROM HEAVEN AND HELL AND BACK AGAIN'

intro has a dark sound with organ, some GREAT synth playing throughout this glam rocker,....'TO YOUNG TO KNOW TOO YOUNG TO CARE, BUT SHE WAS THE CHOSEN ONE, HER NAME WAS MARIA'.......

'CRY FOR ME'

slow number, dirge sound, rogh vocals, more info coming soon....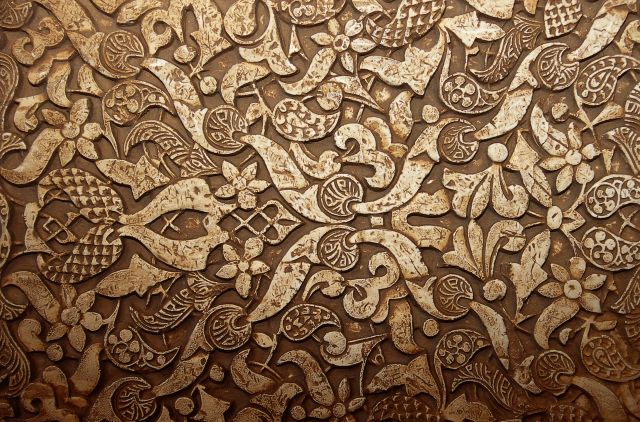 - lp side 2 -
'SHE's NO ANGEL'
this song was the hit single from the lp, and is a pretty damn GOOD song, 'SHE's MUCH TOO YOUNG TO KNOW RIGHT FROM WRONG, SHE's NO ANGEL'....more lyrics to come....
'JACKIE THE LAD'
'I'M JACKIE THE LAD, NO GOOD NO BAD, SELL ANYTHING'...this one was a campy pop number about a dope pusher named JACKIE whose character claimed to be nither right nor wrong, this one has a good organ sound, other lyrics 'IF U GOT A DEBT I'LL COLLECT', and 'I'M QUITE NICE'
'DOCKIN' IN'
elec piano, hard guitar, GREAT SONG ! 'GONNA GET ME A WOMAN, GONNA GET ME SOME GIN WHEN THE SHIP's DOCKED IN', the drums flash like bullets, then onto a single beat, glass shatters, HOLTON camps it up, elsewhere he sings ' SPEND THE NIGHT IN JAIL, DOCKIN' IN, WHEN THE SHIP DOCKS IN'
'SQUALLIDAY INN'
the HEAVY METAL KIDS realizing the times were changing with punk and new wave making the scene adapted well with their closing number the band placed one of their very best, probably the best song for the finale, a heavy glam rock tune, SWEET-like, as heavy as many of the punk songs of that year in '77, and as HOLTON screams the vocals towards the end, one realizes how hard this band tries to make an impact, and how importnat they were in the scheme of everything....strong bass with EXCELLENT synth notes, and the drums pound away 'SO I'M NEW IN THIS TOWN, LOTS OF THINGS TO GET ON DOWN, YOU'VE GOT NO BRAIN , BUT YOU'VE GOT HEAD, STEP IN MY RENTED CAR SOONER OR LATER YOUR GONNA END UP DEAD'....a melodic interlude in the middle somewhere HOLTON speaks 'IT'S GREAT TO BE HERE IN THE CITY'......towards the end he screams 'IT's GREAT TO BE HERE NOW IT's TIME FOR ME TO GO, HOPE U LIKE THE ALBUM' ! .........comparable to MR. BIG's ending of their '77 lp 'EASY'....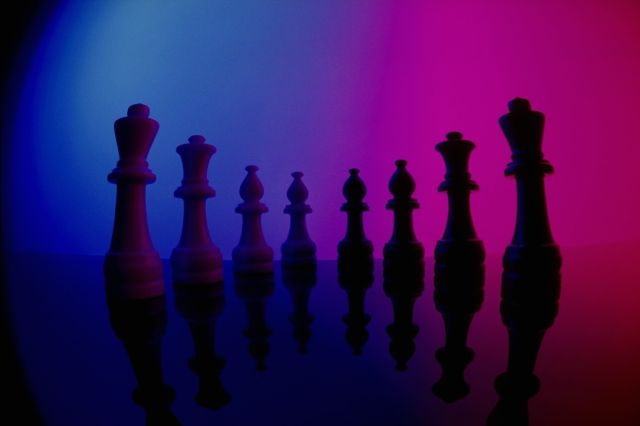 ---
1 'Hangin' On' 2 'Ain't It Hard' 3 It's the Same 4 Run Around Eyes 5 We Gotta Go -
6 Always Plenty of Women (Thomas) 7 Nature of My Game (Holton/Waller) 8 Kind Woman (Waller) 9 Rock & Roll Man (Thomas) 10 We Gotta Go
---
'KITSCH' lp '77

1 Overture 2 Chelsea Kids 3 From Heaven to Hell and Back Again 4 Cry for Me

5. She's No Angel 6. Jackie the Lad 7. Docking In 8. Squalliday Inn

'DELIRIOUS' '77 single

'HEY LITTLE GIRL' B side
SHABBY TIGER

SHABBY TIGER did not have much success in their native u.k. allthough they did hit the charts for a little while in the mid 70s, in a few other european countries, the band made a rather GOOD glam rock lp, some singles, one of which a b side 'ROCK AND ROLL STAR' is damn great.....musically some of their aggressive songs lean towards SLADE style glam rock, elsewhere they resemble SMOKIE, allthough much more 'glam' in style.....there is some GREAT keyboard playing throughout the lp, and we swear BLONDIE may have borrowed the riff for one song off the lp for their 'ATOMIC'....the lp and singles make for great nite time music...
---
SHABBY TIGER - lp '76
---
'STONE ANGEL'
cowbell signifies a key 'glam' sound for many of these artists as it does with this band's opener, keyboard 'U TAKE WHAT U WANT, AND U DON'T GIVE A DAMN, YOUR A STONE ANGEL, YOUR BREAKING THE HEART OF ANOTHER GOOD MAN, YOUR PLAYING IT SMART JUST TO GET WHAT U CAN,SO DON'T U BELIEVE HER BECAUSE OF THE - GLITTER - SHE'LL NEVER BE GOLD'
'AMOROUS LADY'
cowbell again begins this one, this one a bit more aggressive rock than the opener....'WELL I DON'T KNOW IF IT'S RIGHT, IF I STAYED WITH U HERE ALL NIGHT', and 'WHAT WOULD THE NEIGHBORS SAY IF U TOOK MY HONOR AWAY', and 'YOUR AN OLD AMOROUS LADY, YOUR AN OLD AMOROUS GIRL, AND I CAN'T GET ANY SLEEP'
'NANCY'
this one sounds like it could be straight from one of SMOKIE's classic lps of the mid 70s....a slow ballad about an old girl on the scene called nancy.....'DID U HEAR ABOUT NANCY DID U HEAR WHAT THEY FOUND, DID U HEAR SHE WAS COMING, KEPT HER EAR TO THE GROUND', and 'NANCY WORE A LOT OF CLOTHES,SOMETIMES WORE A FEW'......
'BIRD OF PREY'
guitars open up then the band plays into a pop-rock number with very good vocal harmonies 'THE SUN WAS HOT SHEW AS COOL, FOLLOWED ME HOME AFTER SCHOOL', and 'SHE WAS LIKE A BIRD OF PREY', and 'FLYIN' HIGHON HER OWN, FINGERNAILS OVERGROWN, HEY, HEY, HEY, BIRD OF PREY'....
'SLOW DOWN'
(heavy breathing intro 'OH U LOOK SO GOOD')...... if u are a big fan of BLONDIE, u may want to get this lp for just this one song cause that sound that came on 'ATOMIC' in '79, can be heard right here, down to the last note,we swear !.....allthough this band was way different stylistically, still makes u wonder if BLONDIE ever heard this elec. glam pop song.....lyrics to come....
'LOVELY LADY'
the song that closes side 1 is a SMOKIE-type slow pop song.....and a lovely ballad it is, 'I'LL THINK I'LL GO AWAY FOR THE WANT OF YOUR LOVE'.....in the middle a crowd cheers.......MORE LYRICS TO COME....
---
- lp side 2 -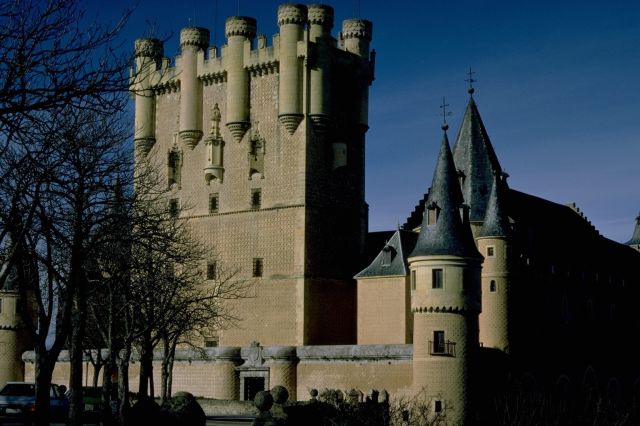 'SHOWDOWN'
slow SMOKIE-type number.....'LADY OF THE COUNTRY U REALLY TOOK ME IN, U CONJURED UP A SPIRIT DEEP INSIDE MY SKIN', and U TAKE ME 'ROUND TOWN, SHOW ME TO YOUR KIN', and the chorus of 'THERE's GONNA BE A SHOWDOWN, I'M GONNA MAKE U SLOW DOWN'.....
'I MORE STOP'
......this one kicks in like SLADE, with a GOOD strong beat, HANDCLAPS, ....'1 MORE STOP N.Y. CITY, FEELING GOOD, OOH I'M FEELING PRETTY FINE, AND I KNOW YOU'LL BE MINE, THE END OF THE LINE', and ' LEFT MY HOME OOOH KENTUCKY', ...the pace and sound pick up and get harder, then 'BRIGHT CITY LIGHTS TOOK HER AWAY FROM ME, THATS WHERE I WANT TO BE'......(background singers sing '1 MORE STOP'....)...one of the lps best !
' 20th CENTURY COWBOY'
this one is a good pop rock number, atmospheric with strings, xyxlaphone, nice guitar sound.....'SHOULD A BEEN A COWBOY, DREAMING 'BOUT HIS JOY, LIVED IN DREAMS A DAY LATE', and 'HE WAS BORN TOO LATE'....
'DEVIL RIDES TONITE'
...melodic pop, SMOKIE sound....'HEY LITTLE GIRL GET DOWN AND PRAY, TOO MANY NIGHTS I BEEN AWAY, I NEED YOUR LOVIN'....and 'RUSH LITTLE GIRL DON'T HANG AROUND, I'M BURNING UP'....
'SHABBY TIGER'
for the closing number the band picks their name for the title, it's a GOOD ending.....ROCKIN' DRUMS begin.....electric guitar leads the song.... 'THE SHOW IT STOPS FOR ANYONE U CAN'T CATCH HIM', and THE CHORUS - 'HE's A SHABBY TIGER, GONNA FIND HER, NEVER EVER, NEVER EVER MET A GIRL THAT HE COULDN'T USE, HE"s A SHABBY TIGER WHATS BEHIND YA, TAKE A LOOK AROUND'.....
---
some SHABBY TIGER B SIDES ;
---
'ON THE ROAD'

as b sides go this one is pretty good, it was the b side of one of their BEST singles 'LITTLE MISS HEARTBEAT'........this number shows the band getter better with practice and expierence with the fine electrical guitar notes 'AIN'T IT GOOD ENOUGH YOUR STANDIN' HERE ( ? ), EVEN THOUGH IT's TIME WE MOVED ALONG', and 'SO MAKE THE BEST OF THINGS AND TAKE THEM AS THEY ARE'....

'R-n-R *'

YOUR A ROCK AND ROLL STAR, THATS WHAT U ARE, CAN I HAVE YOUR AUTOGRAPH'....goes the chorus ........this is it, SHABBY TIGER's BEST moment on vinyl we'll say, allthough there are a few singles we have not heard, this one stands far above the other songs with it's catchy rock chorus and great FACES/SLADE-like sound.......this song was the b side of 'THE DEVIL RIDES TONITE'.........'1, 2, 3, 4, I USED TO BEAT MY WOMAN WITH THE LONG BLACK DRESS I MADE HER SCREAM AND SHOUT', and 'I NEVER KNEW WHAT HIT ME BABE, GUESS I NEVER HEARD OF U BEFORE'.........GREAT good-time rock sound.......bet the band's other songs that we don't have fair pretty well, see the IMPOSSIBLE DISCOGRAPHIES, or the 7ts site on our links page for a full discography....
---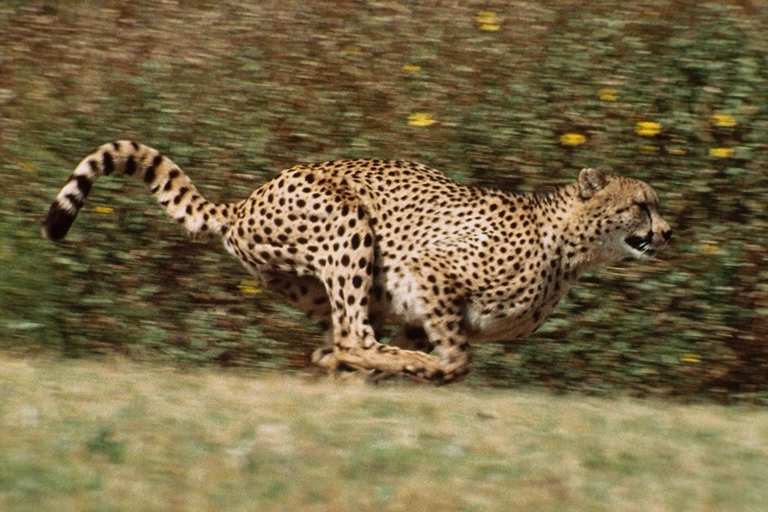 Imagine your internal organs exploding from within. If you continue to enjoy dairy products, the picture I am about to paint for you will be hazardous to your psyche.
During the approval process for rbGH, Monsanto's genetically engineered bovine growth hormone (now in America's cheese, ice cream, and milk), the Food and Drug Administration (FDA) determined that growth hormone treatment was perfectly safe and painless for dairy cows.
Both Monsanto and FDA claimed that rbGH injections were safe for dairy cows. Stolen internal confidential documents (published by the dairy industry newsletter MILKWEED) prove otherwise.
Imagine an 1800 pound cow losing more than six percent of her body weight (over 100 pounds) during one year of milking.
During that weight loss, what would you guess would be the effect on her body organs? Would the organs also shrink or remain the same size?
Imagine that same new miracle diet for women, approved by FDA. All you have to do is receive an injection of growth hormones every two weeks as dairy cows do. You weigh 150 pounds at the beginning of your diet, and after one year weigh just 141 pounds. What do imagine would happen to your liver and heart? How about your adrenal gland or thyroid?
How about a woman's ovaries? Would they remain the same size or shrink proportionally to her overall body mass?
SHOCKING RESULTS
While stressed dairy cows lost weight, their body organs grew enormously!
Adrenal glands squirt adrenaline into a mammal's system during stressful events. This powerful chemical is responsible for the "fight or flight" response.
Cows treated with low doses of rbGH lost an average of 90 pounds, but their adrenal glands grew by a factor of 21% over the control group (cows not treated with rbGH). The medium dose group experienced increases of 46%, while the high dosed group had adrenal growth of 51%.
The thyroid gland is responsible for regulating metabolism. The low dose group experienced 7% growth increases. The medium dose group experienced a 17% increase, while the high dose group experienced a 61% increase over controls.
Liver and heart weights increased by double-digit factors in the medium and high dose groups. Ovary weights increased in excess of twenty percent in all three groups.
If FDA learned of these adverse effects in a human medicine, they would immediately remove that hazardous poison from the market place.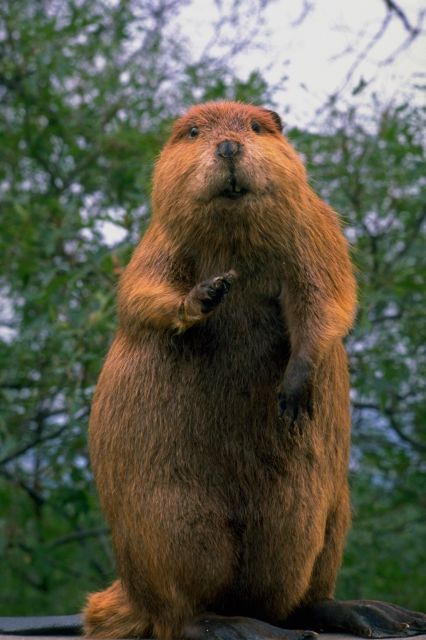 ---
---
- HARLEYQUINNE -

'NEW ORLEANS' ' 72

GOOD glam pop band here, too bad there is hardly any info online about them.....perhaps theirr earliest single was a cover of the GARY BONDS classic

'NEW ORLEANS'

.....u remember 'hey hey hey yea,hey hey hey yea, EVERY SOUTHERN BELL IS A MISSIPPI QUEEN DOWN IN MISSIPPI DOWN IN NEW ORLEANS'.....sounds a lot like the original with T.REX bongos added......however as the case was for many singles of the 70s the b side

'MOMENT OF MADNESS' ' 72

here is FANTASTIC pop music, perhaps this was their best moment.....this is surreal sounding pop, kinda close to the BEATLES or one of those glorious 60s pop one hit wonders to be more exact 'I KNOW WHAT IT IS TO BE LONELY WITH NOTHING TO DO BUT CRY, I KNOW WHAT IT IS TO BE DOWN ON YOUR LUCK, I FLOAT TO THE HEART ON THE WINGS OF A BIRD, I LOST MY HEART IN THE RAIN, IN A MOMENT OF MADNESS'........if u want to hear a really lost 70s pop classic search no further than HARLEYQUINNE's b side 'MOMENT OF MADNESS'....pop perfection indeed !.......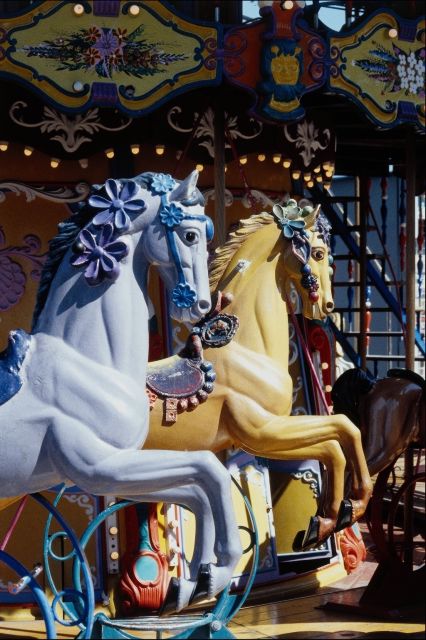 'R-n-R IS BACK AGAIN'. ' 73....
from the title one can guess how it sounds, it's a good little glam pop number, listen closely and u can hear the GLITTERBAND style in the background, 'R-n-R IS BACK AGAIN SO GATHER ALL YOUR FRIENDS, WERE GONNA ROCK TOGETHER', and 'SO STRAY YOUR FEET TO THE BEAT, OH R-n-R'.....
'MY LADY'
this song was the b side to their ' 73 single....it begins like one of the BEATLES pysch numbers circa ' 68, it's sophisticated pop with the elec. piano, and this time the singer sounds like CHRIS NORMAN from SMOKIE......'TALKIN' ABOUT, DO U REMEMBER TALKIN' ABOUT MY LADY, TALKIN' ABOUT, DO U REMEMBER TALKIN' ABOUT MY LADY, DO U REMEMBER, DO U REMEMBER, DO U REMEMBER, TALKIN' ABOUT MY LADY, SINGING ABOUT, DO U REMEMBER SINGING ABOUT MY LADY'.....
'ROADIE'
seems the band carried on at least till '75, for this fine single, not sure if they had an lp.......this one sounds a WHOLE lot like SMOKIE it's a song about being a roadie for a rock band......'I'M A FREELANCE WRITER AND I'M LOOKING FOR A BAND AND I CARRY THEM AROUND IN MY VAN', and 'AIMEE IS MY WOMAN AND SEH'S NICE AND ROUND' chorus - 'IM A ROADIE, I'M A ROADIE, I'M A ROADIE FOR THE BAND'......and 'MY NAME IS DOUGIE MILLER AND I WORK SO HARD, AND I TRY NOT TO SHOW THEM ANY DISREGARD'......well perhaps this band had a few more singles, these singles stand on their own as classic 70s pop leaning towards glam......
'SUCH A NIGHT'
mainstream rock sound, nothing special 'IT WAS A NIGHT, SUCH A NIGHT IT WAS A PRETTY ONE, SUCH A NIGHT THE MOON WAS BRIGHT'....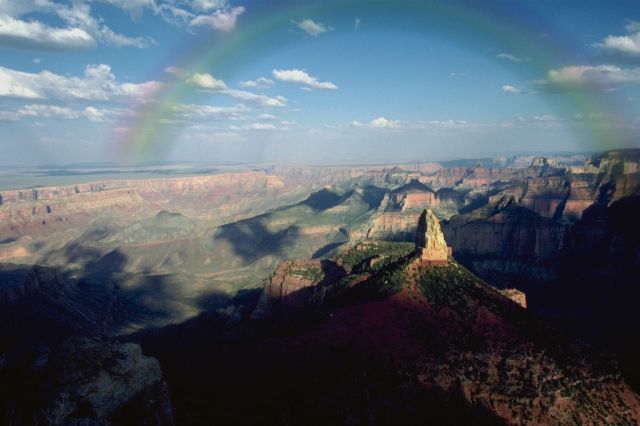 ---
---
SHERBET

this band were a popular pop rock band of the 70s in their native australia and got to tour with CREEDENCE CLEARWATER REVIVAL in ' 72, they were led by DARYL BRAITHWAITE , and released some fine songs, some of them feature good use of synths.....

'CAN U FEEL IT BABY' ' 71

intro has some 3-D kinetic drumming and singing, then weaves it's way into a GOOD atmospheric pop rock number....'CANU FEEL IT BABY, CAN U FEEL IT IN YOUR MOVES, CAN U FEEL MAGIC WEAVING SOFT AND TENDER GROOVES'.....chorus - 'LOVE IS A FIRE THAT TURNS U UP AND TURNS U ON '......somewhat reminiscinet of the LOVIN' SPOONFUL.....the best song of this bunch....

'HOUND DOG'

trashy cover of the ELVIS classic, 'U AIN'T NUTHIN' BUT A HOUND DOG CRYIN' ALL THE TIME'.........

'SLIPSTREAM'

...slow rocker with synths....'I KNOW A PLACE WHERE THE WEATHER IS FINE, PLENTY OF SPACE , PLENTY OF TIME'.......later in the song is a countdown, 10, 9, 8, 7, 6..........relaxing song

'SUMMER LOVE'

slow melodic number.......SUMMER LOVE IS LIKE NO OTHER, U KNOW WHAT I MEAN....wooooo.....CLOUDY SKIES HAVE GONE BY WITH A BREEZE'.....

' WISHING WELL'

a live number, the crowd screams at the beginning.........' TAKE OFF YOUR HAT, TAKE OFF YOUR SHOES, U KNOW U AIN'T GOING NOWHERE'......classic rock sound, synths, cowbell.....some lyrics sound borrowed from the classic song 'HOUSE OF THE RISING SUN'.....

'HOWZAT'

slow atmospheric sound, similiar to SMOKIE, allthough more of a city sound.....' TOLD U I WAS THE ONLY ONE WHO GOT YOUR HEAD UNDONE, AND U ONLY CAME FOR A WHILE, EVEN THOUGH U WEREN'T REALLY MY STYLE'........
---
homepage url -
https://www.angelfire.com/vt2/70sinvasion/
HARLEYQUINNE rare 45, see another picture of this band on GLAM ROCK BEAR's site