* 70's invasion page 31: CATAPULT, TEDDY PALMER RUMBLE BAND, TEARS, SKYHOOKS, and SHERBET *
updated as of june 26th '04

TEARS song 'BALLOT BAND' reviewed below....

review of CATAPULT's 'DISCO NJET WODKA DA' added....

review of glam rock from australia ; SKYHOOKS added below

-
---
CATAPULT were a GREAT 70's glam band from Holland, the songs were in english and they are said to be the Dutch answer to SWEET and MUD....they did release an lp in '74, their last single charted in '76, and by '79 with punk and new wave taking over, they reinvented themselves under the name 'CAT MUSIC', and made music into the 80's and 90's with a wide variety of sounds; new wave, surf, hard rock, novelty music, etc, here are reveiws of songs from the early-mid 70's
first here is the track listing of a tape we recieved in early oct '02, the songs are from '74-'76.........
Catapult
1. Hit the Big time '74 2. Let it be true '74 3. Let your hair hang down '74 4. Performers Prayer '74 5. Teeny Bopper Band '74 6. Night Rake '74 7. Seven Eleven '75 8. Spring Time Bally Hoo '75
9. The Stealer '75 10. Back on the Road again ! '75 11. Here we go '76 12. Run for my wife '76 13. School Girl 13. School girl 14. Woman 15. Remember September '76 16. See you back in '86 ....... '76
---
we did recieve 5 of these songs in 2000, and those reviews can be seen on page 5,we'll be adding more to those 5 songs and add them here ......CEES BERGMAN was the name of their singer....
'LET YOUR HAIR HANG DOWN' '74
MUD -type GLITTERROCK stomp, synths ZZZOOOMMMM throughout this one with very good vocals and guitar playing, 'SWEET LITTLE GIRLS BE THE TALK OF THE TOWN , THATS THE WAY TO LET YOUR HAIR HANG DOWN'...... more lyrics to come.....
'BACK on the ROAD AGAIN' ! '75
3-D synths ZOOM all throughout this winner, ....strong SWEET sound with sunshine drums crashing *, guitars playing , voclas, and musicianship in top form here, 'far away over mountains and valleys someplace to stay, back on the road again, we'll be back on the road again' !
'REMEMBER SEPTEMBER' '76
EXCELLENT !this one is pure MUD-ROCK, good-time rock sound, sounds a whole lot like MUD, very campy vocals, solid rock guitars, check out these lyrics - 'at the end of july where all of us drinking and getting high, WHEN JOHNNY SAYS HEY WERE DOIN OK, rEmEmBeR ! ( chorus)REMEMBER SEPTEMBER i do, remember september u do,', and 'the good times we've had have all gone bad' and 'the # was yea, it wasn't too late, we'll get together again, yes we can in sept'......the background singers add DIMENSION to the song with the special way they pronounce 'remember and september'
---
'SPRINGTIME BALLYHOO' '75
'YOUR MY SPRINGTIME BALLYHOO, ALL MY DREAMS ARE COMING TRUE.' STRONG rock guitars evoke a SWEET-type glam stomper with the synths on FULL zooming along with the drums and vocals, ...one of CATAPULT's best.....more lyrics to come.....
'DISCO NJET WODKA DA'
....campy glam tune mixed with russian folk music, completely off the wall, crazed singing from the whole band, singer begins 'I WAS FLYING IN MY ( MASERIA ? ), WHEN THE AMERICANS SHOT ME DOWN, I WAS PUT INTO PRISON IN THIS AMERICAN TOWN, NOW I GOT A LITTLE RADIO, I LISTEN TO THE LATE, LATE SHOW'.....chorus ' WOMEN AND VODKA IS WHAT WE LIKE IN RUSSIA, WOOAHH, WOOAHH, RUSSIANS GONE TO BED' !
'HIT the BIG TIME' '74
GREAT song...similiar to 'TEENY BOPPER BAND' this song has a GREAT synth sound along the same lines.....SWEET-type vocal approach.......thus in this song they were stating that they finally made it in the european music scene, too bad they were not promoted in the states
'SEVEN ELEVEN' '75
no this is not about the chain store all over america where my friend used to shoplift from yrs ago, this song i guess is about those #'s,strong organ here, some lyrics to come soon....
'PERFORMERS PRAYER' '74
'in my performance prayer for the audience today' sings the leader of Catapult, this song is a slow one yet strong with rock guitars, GOOD one at that....
---
NIGHT RAKE '74

as it sounds this is a song for thee nite time, strong synths, it's about a girl who runs around at nite,

'LET it be TRUE' '74

this one is lighter than their main songs which are pretty heavy glam, this one is softer, more glam-pop with shimmering guitars, song about a guy's love for a girl, 'don't be afraid, don't go away, just let it be true' are some lyrics....

'SCHOOLGIRL'

slow song, acoustic and electric guitars, and handclaps too, interesting accents these dutch musicians have on songs in english, and for this one we'll say the vocals are very good :)

'woman'

....well MUD had a song called 'show me your a woman' which is better than this, i am sure they were influenced by MUD so maybe they wanted to write a song like them or SMOKIE with this one, it's allright, not sure of the date for these last 2 songs, see below for 3 more songs....
---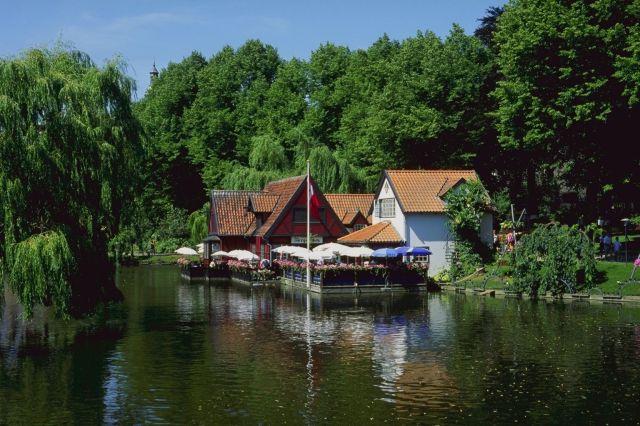 ---
our friend at the IMPOSSIBLE DISCOGRAPHIES has 3 more Catapult songs on his comp; Accident 74?, Midsummer switch 74?, White Christmas 74, he said they were allright, but perhaps they are worth seeking out as well, cause this was a great band,

to read their history check out the Nederpop section on ALEX GITLIN's site -

http://members.aol.com/uheep2/catapul.htm

'....big hand for the teeny bopper band, big hand for the teeny bopper band.......you know you'll make it any way, what's it all about, let's all scream and shout, oh, oh teeny bopper band, teeny bopper band '.......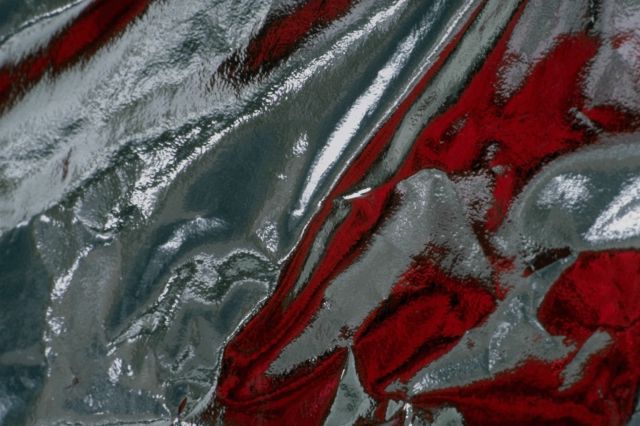 ---
---
recent article on cloning

Cloning now legal - under Whose law?

Arjunanatha dasa

I heard with horror a few days ago that the House of Lords have approved human embryo research (against unanimous condemnation from religious leaders of all faiths).

The idea that it is reasonable to mutilate and kill an embryo (on the basis that its consciousness is undeveloped) is born of a similar scientific logic as that of the Nazis, and stems from taking the unproved as absolute truth, something which scientists are all too ready to accuse religionists of.

What is this great assumption made by the kind of science which treats living beings as so much 'raw material matter'? It is that life is simply a manifestation of electrical, chemical and physical impulses, with nothing immeasurable beyond that.

1. that there is no soul

2. that current scientific method is inadequate because it can only measure that which it can control to some degree, and some things are beyond its control.

Logically, conclusion (2) has at least as much validity as conclusion (1), so to assume that there is no soul is a risky venture, especially when the consequences involve terminating a life (a phrase more usually referred to as 'killing'), whatever we may agree life or alive to be.

If the argument is that the young embryo has an undeveloped consciousness and sense of feeling, then to kill a sleeping adult differs from the former only quantitatively, not in basic nature. Both beings are unconscious; both have great potential.

One cannot escape the conclusion that, in their uncouth wrangling over political donations and so on, our parliamentarians are not even considering arguments such as these concerning the basic definition of life and a reasonable standard of human behaviour.

The supposed purpose beyond this research is to alleviate suffering of sick people. Unfortunately, to take an exaggerated and simplified example, if I cut off a man's arm and kill him to save mine, then although my suffering is temporarily alleviated, his is dramatically increased. Those who consider the natural law of action and reaction will appreciate that I will inevitably be liable to suffer further in the future, not only my original suffering, but also an increased amount at least equal to that of the man I killed.

As long as society has no basis other than bodily pleasure, this kind of horror is the inevitable result - the temporary pleasure of the powerful, however much (hidden) suffering is caused to the weak.

We might hope that this repulsive piece of legislation is deemed illegal under the new European Human Rights law before a single experiment takes place. Unfortunately, this is unlikely. The only hope for society lies in the re-establishment of bona-fide religion as its basis, and with it, a proper understanding of the nature of the individual, and his relationship with God.
---
photo of TEDDY PALMER AND thee RUMBLE BAND below....
TEDDY PALMER and the RUMBLE BAND

Teddy Palmer's Rumble Band - lp 0f '74

A Hell of a Fuss Locomotion Love Me Reddy Teddy There's a Place I Only Came Here to Dance

SIDE 2

Teddy Bear Only You Don't be Cruel Strangers Talk My Way of Living

we have reviewed the incredible glam stomper 'TEDDY BEAR' on page 4, sounds like a cross between the GLITTER BAND, and ALVIN STARDUST....the band were from Scotland....
---
our friend the mystery junk glam fan has this to say of the lp -

Here's a short review of that Teddy Palmer Rumble Band LP : An odd mishmash of Glam covers of 50's standards including Reddy Teddy, Don't Be Cruel, and the single Teddy Bear - which is the outstanding track.

Starting with the pulse of an analogue synth replicating the sound of a motorbike revving up - which then breaks into a Glitter Band thumping drum break, followed by chunky chopping fuzz guitar chords - this song is a Glam classic. The album is split between these Glam covers and lightweight ballads.
---
---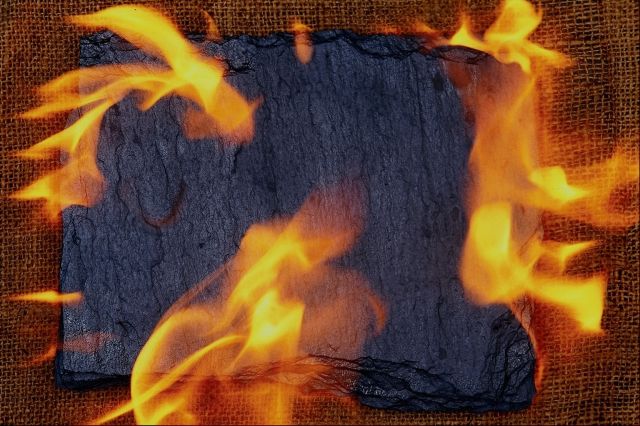 ---
TEARS

In this section we have a review of 70s Swedish glam rock band TEARS, followed by our review of one song, TEARS released 3 glam rock lps in the mid 70s, the 1st one being very SWEET-like........naturally, here is his review -

This is so sweet! And I mean Sweet. Because the whole of the first album breathes Sweet. Just the shout "No, look for someone new" in "The Ballot Band" or "From a marriage full of lies to one hundred pair of eyes" in "Duke of Friday" is so alike "And you took me complete" in Sweet's "Hell Raiser". The start in "Ollie" is more or less stolen from "Wig-wam bam". But with finesse. The group is also just behind Sweet in my album shelf. End of comparison.

The band made three albums, but it's only the first one which is worth any money, and the three albums differs quite a lot. The first is glam rock at it's best. If I would have to choose between "Sweet Fanny Adams", "Desolation Boulevard" and "Tears" it would not be easy. I'd probably choose "Sweet Fanny Adams" with pain before "Tears". Ha-ha, one song plays backwards for half a minute after it's ending, that points out the fun behind the production table ("Messalina"). I reversed it on my computer, a thing for everyone today, but back then...

The first album from 1974 is called "Tears" (Gazell GLP-500). It's more pop than hard rock, and it has all the glam influences. And it's 1973 (72, 74) Sweet all the way. The second album is called "Rocky-T" (Gazell GLP-502) and alike Sweet they moved into hard rock. The songs are not very happy, compare with what happened to Sweet when the started producing themselves and wrote all songs themselves as well. The last album is called "Romantic" (Gazell GLP-503) and came late 1976, which can be heard, while there are some disco influences on it and the hard rock inflences totally gone.

The members was created in 1968 in Katrineholm, Sweden. The members were Lars "Fubbe" Furberg on vocals, Eddie Eriksson on guitar, Matti Vuorinen on bass and Thomas Ericsson on drums. Their debut single was called 'your memory' but in Swedish "Ditt minne" (Efel SEF77) when the drummer still was Hans Fogelberg. On the third album the band consisted of Furberg, Vourinen, the two norwegian Jan-Egil Bogwald on guitar and Roald Olsen on drums. Bogwald and Furberg went together in The Radio with Jan Bark an appreciated Swedish (studio) guitarist. The band played rock, and it's possible to see similarities between the bands. The Radio also made three albums, the first ("First step") sounds most like Tears but I recommend the other two ("Radiowave" and "Black paint white colour") where the band gotten more into powerpop. The band later changed their name into Deep River.

More info can be seen at my site

(http://home.swipnet.se/skroff/radio.html).

One never knows, but there might be a Tears discography too, one day.

The best songs on the first album are: "The ballot band", Del Shannon's "Stranger in town", "Messalina", "Duke of Friday", "Ollie" (but where the bicycle bell come from?) and "Anywhere, anytime, anyone". Apart from them it's only "God save the 45" from the second album worth mentioning. This and the rest of the album are "Turn it down" hard rock songs without glam attributes, there are a few more songs that sticks out but I don't remember them between listens. OK, I admit they never made high standard of Chinn/Chapman songs as Sweet did on their singles, but the first album has no bad spots, and that I cannot say about the Sweet albums.

The other year the band got together in a reunion gig.

Sten Holmberg The Impossible Discographies
---
..........well there u have it, bet we would probably like some songs from the second and 3rd lps as well, as we sometimes differ with our old friend from the Impossible Discographies, we thank you for this review Sten, and that others will see it here, and remember this band TEARS.......

in the spring of '04 we recieved more 70s glam singles, amongst them was one from TEARS....and here is our review....

TEARS

well our friend who sent in a writeup on this swedish band was right ( STEN at the IMPOSSIBLE DISCOGRAPHIES ) 'THE BALLOT BAND' by Tears is very, very SWEET-like, hell it coulda even been recorded by them, rather it was recorded in sweden with the stomping beat, and SWEET vocals and background vocals down to a ' T '.....' WE COME TO GIVE YOU THE ROAD', and.................'BUT NEVER THE CASE THE VANITY ROYALTY RUN, THE FESTIVAL TAKE YOU, TAKE YOU, AND YOU AND YOU , AND EVERYONE...............THE BALLOT BAND IS OUT TO......... and ...........' SO RAISE YOUR HAND EXPLOIT YOUR FAITH, DENY YOUR MR Q....
---
---
the follwing excert taken from Factory Farming.com
Cages Doomed in Great Britain
By IAN ELLIOTT Feedstuffs Correspondent
The government of the U.K. looks like it will follow other European countries by ending the domestic egg industry's practice of keeping laying hens in cages.
The news came in a July 24 announcement from the British Ministry of Agriculture, Fisheries & Food (MAFF). In the statement, British farm ministers welcomed a report on the welfare of laying hens from its Farm Animal Welfare Council, which raised questions about current egg industry practices.
The ministers said they would press the European Union to revise current directives regulating laying hens. They also said they would ask the British public for its opinion on keeping layers in cages. Caging layers is a standard practice in the egg industry in many parts of the world, including the U.S. and Canada. However, some countries in recent years, such as Switzerland, have banned the cages after agreeing with charges from the animal welfare community that the layers suffer inhuman treatment in these systems.
"The council is to be congratulated for undertaking this wide ranging and thorough review. Its recommendations give independent support to the government's own view that we must plan an end to the practice of keeping laying hens in battery cages," U.K. animal welfare minister Elliot Morley said. "The report identifies a number of issues that need to be addressed as part of this planning process. These include the need to ensure that the welfare of birds in alternative systems is properly protected and that phasing out does not put U.K. producers at a disadvantage compared to their competitors."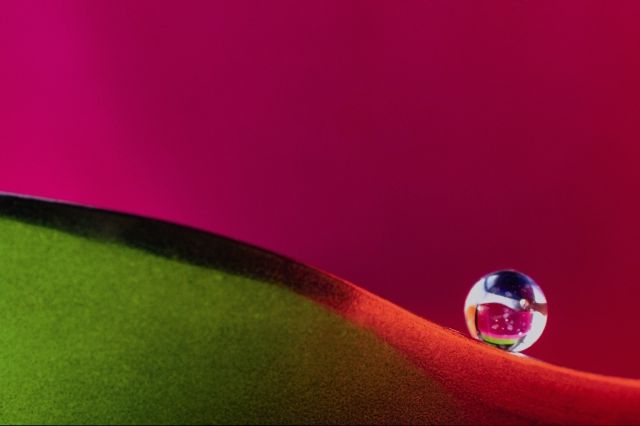 "Most people prefer to believe their leaders are just and fair even in the face of evidence to the contrary, because once a citizen acknowledges that the government under which they live is lying and corrupt, the citizen has to choose what he or she will do about it. To take action in the face of a corrupt government entails risks of harm to life and loved ones. To choose to do nothing is to surrender one's self-image of standing for principles. Most people do not have the courage to face that choice.
"Hence, most propaganda is not designed to fool the critical thinker but only to give moral cowards an excuse not to think at all?
Michael Rivero
WhatReallyHappened.com
---
---
SKYHOOKS
SKYHOOKS were one of the most popular bands of the glam era, led by singer SHIRLEY and songwriter GREG MACAINSH, this band wore makeup long before KISS came about and shocked many parents in austrailia, naturally they became stars down under, and had some success abroad, one of us bought the lp released in '75 'EGO IS NOT A DIRTY WORD', back in the late 80s, kinda forgot about it, has a few good songs, and some that go nowhere, but it sits back in storage many miles away, in sept ' 03 we were sent a few songs so here are some reviews.....
'LIVIN' IN THE 70s' ' 74
at first you notice a cheap rock sound, but it grows on you, a good glam rock number with some GOOD guitar work, and nice layered sound from the whole band.....'I FEEL A LITTLE CRAZY, I FEEL A LITTLE STRANGE, LIKE I'M IN A PHONE BOOTH WITHOUT ANY CHANGE,............... WELL I FEEL A LITTLE INSANE.............I'M LIVIN IN THE 70s'............
' EGO IS NOT A DIRTY WORD' ' 75
good overall rock sound led by guitar and synths, with interesting lyrics.....'IF I DID NOT HAVE AN EGO, I WOULD NOT BEHAVE TONIGHT, 'IF I DID NOT HAVE AN EGO, I WOULD NOT BEHAVE TONIGHT, I MIGHT NOT THINK IT RIGHT.....EGO IS NOT A DIRYY WORD......DON'T BELEIVE WHAT YOU SEE OR HEARD'.......and....' WELL IF JESUS HAD AN EGO HE'D STILL BE ALIVE TODAY, AND IF NIXON HAD AN EGO.......AND IF YOU.......AND IF I........'
'HORROR MOVIE' '74
decent glam sound on this single....'HORRO MOVIE, RIGHT THERE ON MY TV, HORROR MOVIE SHOCKING ME RIGHT OUT OF MY BRAIN (howl).....IT's BOUND TO BE A CHILLER, BOUND TO BE THRILLER'..........
'ALL OF MY FRIENDS ARE GETTING MARRIED'
maybe one of the best songs the band did, shows what good songwriting a band can come up with after they been together a while, this is different from the rst of their 'glam rock' music, it's laid back pop-rock........bells sound off at the beginning.........'WELL NOW ALL OF MY FRIENDS ARE GETTING MARRIED, YES THEY'RE ALL GROWING OLD, THEY'RE ALL STAYING OUT ON THE WEEKENDS, THEY'RE ALL DOING WHAT THEY'RE TOLD.....WELL I LOOKED INTO THE CROWD THE OTHER DAY AND SAW AN OLD FAMILIAR FACE........'
' 'MILLION DOLLAR RIFF'
cheap rock sound with some good musicianship, afterall a lot of glam had a good cheap sound to it right ?...........'BETTING ON A RIFF, BETTING ON A RIFF,BETTING ON A RIFF..............WELL THERE's A 1000 GUITARS ALL OVER THE LAND'......song grows enthusiastic towards the end........
the band would go on to release big selling singles and lps, see this link for more details - http://www.aswas.com/skyhooks/
---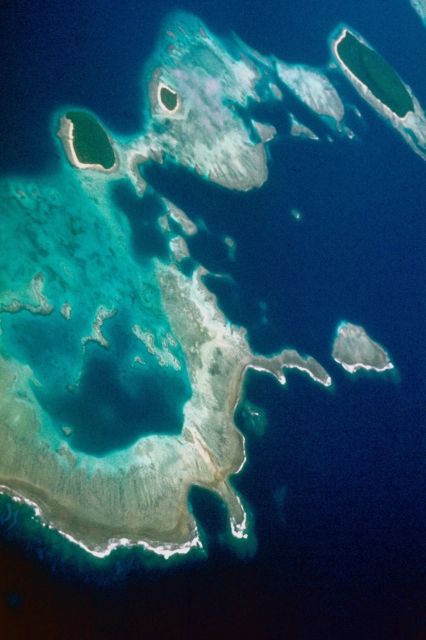 ---
---
for a good writeup on austrailian glam rock see GLAM ROCK BEAR's site thru our links page....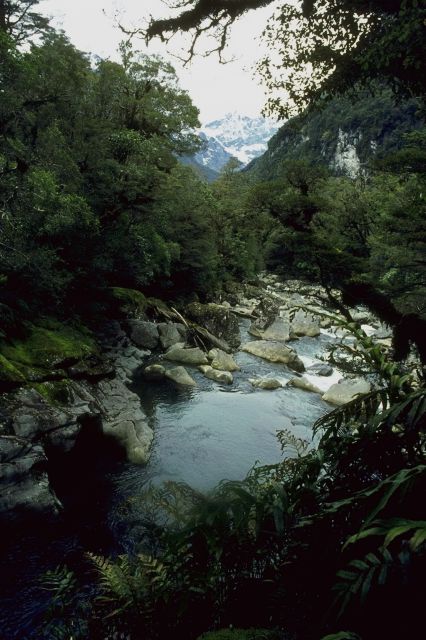 KALEMARIS
this one a Danish band who painted their faces and released a RARE glam lp in '74 called 'Staldfraes', from that lp 'ROCKEN PULS' is a great one in the style of SWEET with cool synths, but unlike Tears ( pictured here ) they sang in their native danish language....for reviews and info see page 12 of the 70s invasion, or simply copy and paste this link -
https://www.angelfire.com/clone/pictures11/page16.html
TEARS from SWEDEN