70s invasion * BOBBI McGEE, 70's glitter uk pop star *
BOBBI McGEE , BEAUTIFUL to say the least,
updated as of Oct 2nd '08
---
well this page has not been updated since march '06 we found some info on Mrs. McGee's career prior to the release of these songs here, there was an lp and some work with the STACCATOS too in south africa, and a rock band she played with in the 70s see the bottom of this page for this info.....
BOBBI McGEE rare article,
---
BOBBIE McGEE was one of the greatest women 70s glam rock and pop singers who never got the recognition she deserved developing only a cult following like most, this pretty girl who wore some outrageous outfits and at one time was nicknamed GLADYS GLITTER by the british press was born in london, and lived in south africa for some time, her parents were from poland,her original name is LADY WANDA TERESEN ANNA VAN ARLETOWICZ, also known as WANDA ARLETOWICZ, later as WANDA ARLETTI, then changed to BOBBIE McGEE sometime maybe about '72 or so........

we reviewed her 2nd single 'ROCK-N-ROLL PEOPLE' in '99 back when we started the 70s invasion, in the beginning of '03 we were lucky enough to get her 3nd single and b side, and reviewed it around march, now in oct '03 we received more of her collection, and this rough draft of reviews of her singles went up on nov 2nd '03, enjoy......
---
??? Zanzibar (South African release)

1973 Rock And Roll People / Piece Of The Action

1974 Nickels And Dimes / Upside Down

1974 Johnny Come Quickly / Flashback

1974 It's Christmas / Let It Rain

1975 I Forgot To Sing / Love Pie

1976 When You Walk In The Room / I'm Coming Home
---
'ZANZIBAR' '72

'ZANZIBAR' was named after a south african town and released there sold over 100,000 copies, sorry this is one none of us in our network have seem to found YET...that is until mar. '06n we found info which is now below........

'R-n-R PEOPLE' ! '73

a GREAT glitterrock song ...she sounds a lot like a cross between Mrs. QUATRO and the STONES here, poundin' drums and electric guitar this is SUPER !.....( the spaces in between are for the words we could not decipher ).......... '....R-n-R PEOPLE DANCIN IN THE MIDDLE OF A COUNTRY..............DIGGIN' EACH OTHER.............THE BOOGIE WOOGIE R-n-R BEAT, THEN SOME WILL KEEP KNOCKIN'...........THE TABLES ARE TURNING MY SPEAKERS ARE.....................LONG TALL SALLY SHE ROCKIN' IN THE ALLEY, WHY DON' T U LEND A HAND............SHE SINGS THIS SONG,R-n-R PEOPLE , R-n-R PEOPLE , R-n-R PEOPLE , WWWWWWOOOOOOOOAAAAAAAA' !!.......( brings images to mind such as these ; boomerangs, ballooons pop, sunshine, etc......)

'PIECE OF THE ACTION' '73 ( b side )

cheerful pop-rock, STONES guitar sound.......'AS I LAY IN BED IN THE MORNING, THINKING ABOUT THE THINGS I DONE, I COULD SEE THE THINGS I BEEN LOSING EVERYTHING THAT I HAD WANT, THERE ARE TIMES I HAD EVERYTHING......EVERYBODY WANTS A PIECE OF THE ACTION, EVERYBODY WANTS A PIECE OF THE SHOW, ..EVERYBODY WANTS A PIECE OF THE ACTION, BUT IT's YOUR LOVE THEY DON'T WANT TO KNOW '

'NICKLES and DIMES' '74

INCREDIBLE ! ..... 'NICKELS AND DIMES'......'OH OH OH, WHOA WHOA WHOA, I HEARD THE NEWS MY FATHER AND PEGGY SUE'......and....'AND THE WAY WE LIVE', and 'IM ON THE GROUND'....kinda hard to make the words out cause she shrieks as hard as SUZI Q, in fact this song sounds straight from the gutter in the mold of ZENDA JACKS, and SUZI Q.....GREAT synths, drums, bass, elec. guitar plays shock notes......

'UPSIDE DOWN'....' 74

cool glam, murky THICK electric atmosphere similiar to ZENDA JACKS' music......FUNKY too...'DO U REMEMBER THAT DAY IT RAINED, WE WERE TOGETHER, WE PLAYED A GAME' ?....'I'M FEELING UPTIGHT DOWN LOVE, I'M IN LOVE, I'M IN LOVE', and ' U LEFT ME STANDING'.....soulful interlude
---
'JOHNNY COME QUICKLY' ' 74
BOBBIE seemed to keep changing her style slightly with each single so her early ones sound much different than the ones which surfaced later, this one being her 4th single (well thats probably accurate).....this one is electro pop which sound years ahead of it's time....'DO U CALL THIS LOVE, SITTING HERE ALL ALONE, DO U CALL THIS LOVE, WAITING FOR U TO COME HOME, I CALL IT LOVELY, I CALL IT LOVELY, I CALL IT.......and........' THERE ARE PLENTY OF BOYS THAT WILL LOVE ME BETTER....JOHNNY COME QUICKLY'.......and...........IT's SO VERY LATE SINCE U SAID YOU'D COME AROUND, JOHNNY WON'T BE COMING HOME, JOHNNY DIED AN HOUR AGO'
'FLASHBACK' ' 74 ( bside)
similiar to ZENDA JACKS ( see page 4) this b side has that great 'cheap glam sound' to it with the background singers singing wonderfully in a disco-rcok sound......'WHO IS GONNA LOVE U, HOLDING ONTO ( ? ).....YOUR BREAKING UP A GOOD, GOOD THING'.....and....'TRYING TO GET TOGETHER, AND TRYING TO GET STRAIGHT'....and.....'TEACHERS ALL TELLING US LIES..........TOMMORROW NEVER COMES, YESTERDAY IS ALL ALONE, YESTERDAY IS ALL A HAZE, WHAT IS REAL..........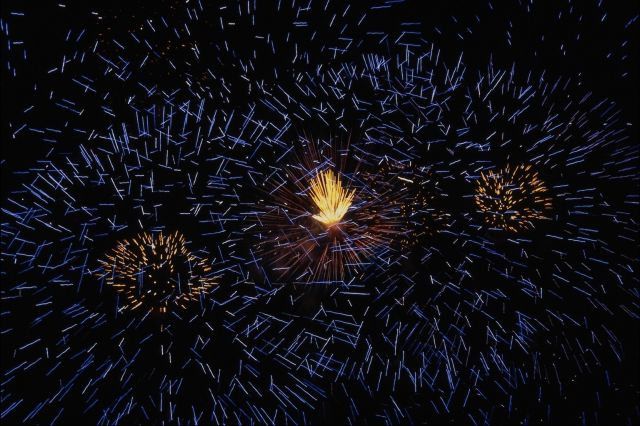 'IT's CHRISTMAS'
.....like other glam stars around this time Bobbie wanted to sing a Christmas glam song, and she did quite well here on this soulful tune, with the background singers adding plenty of soul too,....( intro; vioces; 'christmas all around' )......'HAPPY CHRISTMAS BABY,I WISH I WERE WITH U, SNOWFLAKES FALLING GENTLY OUT OF VIEW, I'LL KEEP THE'.......and.....'GONNA BUILD ME A SNOWMAN, MAKE HIM 9 FT HIGH' !
'LET IT RAIN' ' 74 ( b-side)
the b side is charming old fashioned pop, but it is not a cover of the ISLEY bros. tune, it's an original....'WELL IT's RAINING BABY, KICKOFF YOUR SHOES AND SETTLE DOWN '.........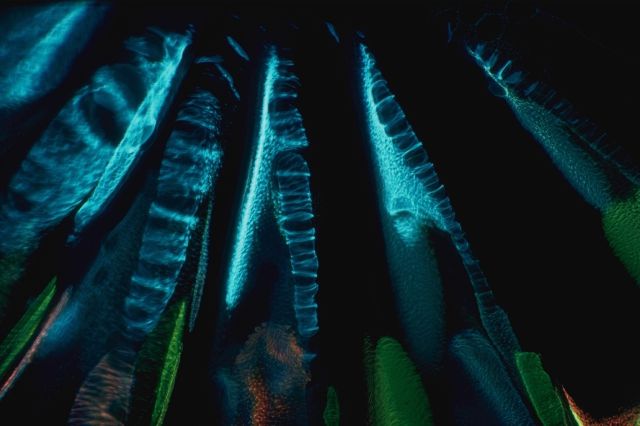 'I FORGOT TO SING' ' 75
Bobbie changed her style again with one of her very Best singles, and rates with the best of 70s pop in our book, this song is an EXCELLENT number a showcase for her vocals which reached new operatic heights,........'U TAUGHT ME HOW TO WALK AND NOW I'M ALL ALONE, FRESH ARE THE DAISIES I PICK ALONG THE WAY,....OH I FORGOT, I FORGOT TO SING, I FORGOT TO SING,I FORGOT TO SING'.........'U SHOWED ME HOW TO SING I SAID TO COLORED ROSE, TRANSPARENT PRETTINESS COULD BREAK ALONG THE WAY'.......by the time the song gets to the last 30 seconds Mrs. Mcgee holds a note and carries it thru till the end.......makes u think, what an amazing singer, too bad more people don't know about her today.........
'LOVE PIE' ' 75 ( b-side)
funky disco number, horns blare, good dance music....'IV'E GOT THE ( ? ), U MOVE HIM, I LOVE HIM, I'M BUILDING UP A LOVE PIE, BUILDING UP A LOVE PIE......and 'THE WAY THRU HIS HEART IS THRU HIS TONGUE'....and......GONNA MAKE YA, MAKE A LOT, I'M GONNA BEAT U, I'M GONNA GET U, ( screams) I'M GONNA RAPE U' !..........not sure if any other girl back in the 70s said the words i'm gonna rape u' on record.........
' WHEN YOU WALK IN THE ROOM' ' 76
on this single she covers JACKIE deSHANNON's hit single of the 60s VERY WELL , this one is a slow melodic tune 'I can see a new expression on my face I can feel a strange sensation taking place,I can hear the guitars playing lovely tunes, Everytime that you walk in the room'......
'COMING HOME' ' 76 ( b-side)
on the b-side Bobbie sings another disco rock number, and a GOOD one at that, .....'MY BAD DAYS WERE LAZY, THE TEARS CAME BACK EASILY, MY HEART FEELS LIKE BREAKING, CAUSE THE'.......(later)....'WELL DANCIN' FLOWER U AIN'T SO LOVELY' !....and......'I AIN'T GOT NO SUMMER, I AIN'T GOT TO RAIN ON MY SHOES'.....
a good ending for her last single, but was that her last single ? we hope there were more.....with all these great singles there should have been an lp, now there is another singer by this name, but she's a folk singer, anyways wherever Mrs. Mcgee is at today we wish her well and want to say there are quite a few fans out there who still listen to her songs, maybe one day a cd will come forth.........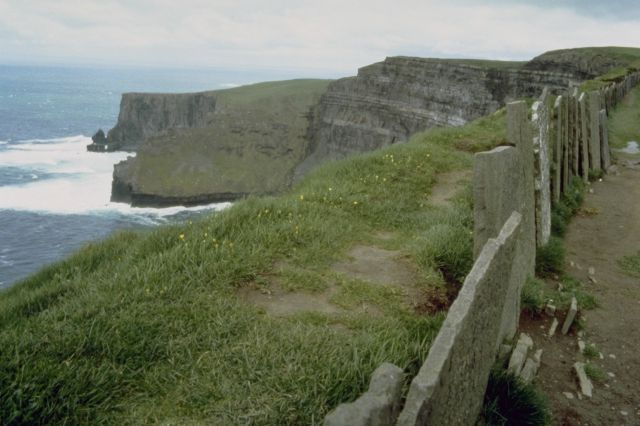 ---
excert from the BIBLE CODE 2 site

Bible Code findings (2002)

A new book has just been published (includes Bin Laden) that mainly concentrates on searches for words contained in the Book of Revelation. It is 'The Future Prospects for the World According to the Bible Code' by Joseph Noah there is also a short review on the Book List page in the Bible Code section. A lot of significant new details, particularly for the period 2010 - 2012, have been discovered so I will outline them here but I also recommend reading the whole book as there is a lot more in it than what is included here.

The tribulation time will be between 2005 and 2012 when 4,000,000,000 people will die.

2005 - False Arab/ Israeli peace treaty signed.

2006 - New Temple in Israel. Arab/Asia alliance formed.

2008 - Temple desecrated and 2 prophets killed in Jerusalem.

2010 - 3rd World War. H bombs used. Biological warfare causes the 'boils' pestilence. The asteroid falls in 3 pieces - on California, Utah and western Nevada. California sinks and floods. The Earth's crust slips relative to the rotation axis giving a pole shift of 5 degrees.

2011 - 3 asteroids hit Russia causing a 10¡Æ pole shift.

2012 - 3 asteroids hit China causing another 10¡Æ pole shift. Japan and the Philippines are lost underwater.

There is also an undated prediction of the impact of the 'Wormwood' asteroid into the Arabian Gulf.

After 2010 no children will be born alive until 2045. The last child born will be a reincarnation of Adam who will be born to a community of people, numbering 144,000, who will have collected together from all over the world. These people will be reincarnated souls of Moses original followers and they will keep things together for 40 years until recovery starts in 2045.

The source of these asteroids will be Phobos, Mars' moon, according to this study, which is unlikely but possible. Phobos will be knocked out of Mars orbit and broken into 7 fragments which then fall onto the Earth. The fragment that hits America will be broken into 3 pieces by the Americans with a missile attack. In Revelation this is the red dragon with 7 heads and 10 horns.
---
---------------- OUR COMMENTS -

YES ALL THIS HAS BEEN PREDICTED FROM THE BIBLE CODE, a few yrs back our friend Bill lent us a book on the philospher SENECA, in it SENECA said 'MANKIND HAD THE POWER TO ALTER HISTORY THRU THE POWER OF PRAYER'

think about it, on the first T. REX lp in '68 the words after the last song say

* 'PRAYING is SPECIAL' *
rare BOBBI McGEE 45 'ROCK-n-ROLL PEOPLE' *

our original section on Bobbie Mcgee is on page 4....
---
we would like to thank NICK at GLAM ROCK BEAR for the following beautiful pictures and article on BOBBI McGEE, you can get to his page thru page 10, and see his page on BOBBI McGEE which is better , it has more pictures and info....enter the link below into your browser -

http://hometown.aol.co.uk/glamrockbear/page25.html
---
* * * Updates * * *

ya know as time goes we continue to come accross new info found on particular artistes, this info was found by one of us in Mar '06, seems Mrs. McGee had a career before she changed her name.....here is a small discography ;

according to this SOUTH AFRICAN discography here -

http://www.rock.co.za/files/springbok_top_20_(A).html

Wanda ARLETTI was born Wanda ARLETOWICZ in Hackney, England of Polish parents. she Sang for the STACCATOS on at least one single,..........sometime in the late 60s - early 70s she married group's guitarist, Richard CROUSE........'ZANZIBAR' made it to 2nd place atop the charts in Jan '71

prior to this single she sang with STACCATOS on this single which can be seen in this band page, here are some singles she sang with the band;

STACCATOS 'HOLD ON TO WHAT YOU'VE GOT' lead vocals by Wanda ARLETTI , Oct '69

'SOMETHING IS WRONG WITH MY BABY/SOOTHE ME - '69, released after their lp of '69, see a picture of this single on the STACCATOS page here -

http://www.cd.co.za/legends/60s/staccatos_index.htm

and WANDA ARLETTI had an lp released in '69 called 'LOVE POWER' ! , theRE is a picture and tracklisting here -

http://www.sarockdigest.com/lists/top_ten_sixties_albums.htm

Love power/ Don't let me loose this dream/ Take me for a little while/ It was easier to hurt him/ Take another little piece of my heart/

Love is not a simple affair/ I think it's gonna rain today/ Where am I going/ Something is wrong with me/ Son of a preacher man/ This is the first time

we can see 2 covers here, wonder if the rest are originals, some guy had this lp listed in his top 10 lps in the 60s, we would love to hear this lp,.......we also found that she did some work with of VINEGAR JOE sometime in the 70s, they were a rock band who had 3 lps in the early 70s and featured glam girl ELKIE BROOKS, allthough we just read this somewhere, not sure how true it is ?

---
70s invasion home page -

https://www.angelfire.com/vt2/70sinvasion/