70s invasion presents ; JOOK, MILK and COOKIES, JET, the QUICK, RADIO STARS, etc.
updated as of winter of 2015
---
CUPS 'Good as Gold' reviewed, also JOHN ELLISON rare 'Cornflake Zoo' single reviewed, rare single a and b side by MUCKY DUCK reviewed....

Here are 2 links the first for JOOK downloads

http://wn.com/jook_aggravation_place

The 2nd has some of the info we have on the JOOK, SPARKS, JOHN's CHILDREN story some of which we have on page 5

http://collectorsfrenzy.com/details/380149840175/HOLLAND_TREVOR_WHITE_JOOK_Sparks_Crazy_KidsMovin_In
rare disocgraphy taken from BOMP mar '78 ....
The Discography above is an excert from a GREAT article entitled the JOHN HEWLETTE story based on music related to this member of the John' Children camp, article is from the BOMP issue mar. 1978... :)
---
MUCKY DUCK - JEFFERSON / 'PYSCHOS ON THE RUN' 1970
as you know the b side was reviewed yrs ago, probably back around '07 or so, the a side is what we are reviewing here as of 2014 as well as a revamp of the b side because it's such an unusualy good tune....
'JEFFERSON'........written by JOHN HEWLETT, this single is kind of in a country-pop vein leaning more towards pop with the jangly guitar sound, good tune that kinda grows on you.......'Summers come and the leaved are fallin, jefferson, jefferson, oh the heads on the geese are callin, jefferson, jefferson'.....both these tunes were made famous by KENNY EVERETT when he played them on his radio show back in '70.....
the b side also written by HEWLETT of the JOHN's CHILDREN camp, released around june of 1970, this also came out as a b-side to a GALLAGHER and LYLE single who were working with RALF KIMMET of JOOK in the early 70s prior to JOOK actually being formed, as you can see above this single is in the - miscellaneous - section, so how does it sound ? GREAT ! but there is something about this song....compelling to say the least, it has a good beat with pre-glam styled vocals, and rinky dink guitars, with an overall frantic tone, and yes it's really really good !........'SUNSHINE CALLING ME, DON'T TRY TO FOLLOW ME, DRY YOUR TEARS AWAY, I'M MOVING BACK TODAY,..................( later )......I'M HEADED SOUTH,....PYSCHOS ON THE RUN'.... as you can see it in the discography above... we also posted this same review on page 3 of the 70s invasion :)
CUPS 'Good as Gold'
this is GALLAGHER and LYLE from a rare single released in '69.......it's pretty good BEATLES type pop-rock which everyone was listening to around this time and this duo were also working at Apple Records at the time.......bit faster than usual pop-rock with a cool break after 1:25 with organ and a guitar breakout where the band jams for a bit....'Good as gold good as gold as gold is golden, business news is news to you and me'.......
INDIGO JONES ' Noel Highway / Prodigal Son '
now this 45 released in 1970 by INDIGO JONES was produced by MR. IAN KIMMET of JOOk himself, the band were probably GALLAGHER and LYLE with whom KIMMETT worked with prior to forming Jook, the band would cover their 'suburban city blues' a few yrs later...
ANDY ELLISON 'CORNFLAKE ZOO'
if you notice this one is not listed above, supposedly it's a hard to find single, it's jangly pop-rock featuring one MARC BOLAN as it's obvious it's him warbling in the background, this was probably recorded after JOHN's CHILDREN had broken up.....lyrics begin.....'trendy people all in white, I like them cause I like to fight'..... ( later ).....'hey pretty baby gonna swim for you, gonna save you from the white mass zoo'....
JOOK circa '74
---
It is characteristic of man that every fear is balanced by a corresponding hope, and hope is as eternal as fear in the human breast. But neither could he be wholly free from fear, for where there is fear there is no hope. Hope belongs to a world where there is fear. In heaven there is no hope, for " what a man seeth, why doth he yet hope for ? " Hope sprang out of fear, for had not man feared that which was below, he would have hardly have reached out to that which was above.

From the very first, then, man expierenced this dual pressure from fear and hope, and he stands ever poised between two worlds, the world of shadowy fears and the world of unlimited hope.

excerts from the book 'The Validity of Religious Expierence' by F.E. England
---
rare 70s magazine with the QUICK on the cover, Note other bands mentioned !
---
the QUICK

This band in the mid 70s were young california kids who called themselves the YOUNG REPUBLICANS, till they were managed by KIM FOWLEY, they released a GREAT power-pop lp in ' 76 entitled 'MONDO DECO', and another a little later, the sound ranges from SPARKS to MILK and COOKIES, to early new wave rock, also leaning towards the pop side of the RASPBERRIES.......not as quite as good as these bands yet the QUICK were a great little band who developed a cult following around this time....onto the reviews...

1. It Won't Be Long 2. No No Girl 3. Playtime 4. Hillary 5. Anybody

6. Hi Lo 7. Rag Doll 8. Last in Line 9. My Purgatory Years 10. Don't You Want It

'IT WON'T BE LONG'

they choose a BEATLES cover for the opener and do a GREAT job in covering it while adding electric glam guitar shocks throughout, with the sharp razor guitars slashing away, somehwat reminiscient of MILK and COOKIES.....'EVERY NIGHT WHEN EVERYBODY HAS FUN, HERE AM I SITTING ALL ON MY OWN, IT WON'T BE LONG, YEA, YEA, , IT WON'T BE LONG, YEA, YEA,, IT WON'T BE LONG, YEA, YEA,TILL I BELONG TO U, ..................SINCE U LEFT ME I'M SO ALONE, NOW YOUR COMING, YOU'RE COMIN' HOME'......

2 'NO, NO GIRL'

a pop #, sounding very much like the MAEL brothers here, this sounds like it was taken from a SPARKS lp, GREAT drumming.......'MOMMY AND DADDY DON'T CARE ANYMORE, THEY LEFT U ALONE WITH YOUR TOYS ON THE FLOOR, YOU'VE BEEN GOOD AND THEY DON'T '.......

3 'PLAY TIME'

....power-pop, synths roll, fresh drum sound,.......'WHEN U GET THE MOTION'......'OOOO LOVE, LOVE, LOVE, LOVE, LOVE, LOVE MAKES ME FEEL ALLRIGHT'.........guitar speeds....

4 'HILLARY'

VERY GOOD, a love song about a girl named Hillary, good vocals and charm makes this one a pop gem......'DRESSED IN WHITE U ARE THE LIGHT THAT GUIDES THE WAY, FOR ME SHINING BRIGHTLY, WRONG OR RIGHTLY U WERE MORE THAN A GIRL TO ME'.....

5 'ANYBODY'

this one hits hardest than the rest, pre-punk attack , razor sharp guitars, pounding drums similiar to what P.I.L. used a few yrs later ....'WHEN U WERE A LITTLE CHILD YOUR PARENTS LET U GROW UP WILD, THEY LET U, THEY SET U'.......towards the end of perhaps the longest song comes a gyrating guitar niose, beautiful niose at that.....

- side 2 -
6 'HI LO'
pop......guitar intro.......' OVERLOADED ALL BROKE DOWN, THANX FOR THE RIDE OURLIVES SUBSIDE, PUT YOUR HANDS ON MY CONTROLS, WHERE WE COULD GO NOBODY KNOWS,....HILO, HILO I DON'T WANT U TO LET ME GO, WE CAN PRETEND THAT YOUR MRS. BROWN...
7 'RAG DOLL'
yes the old song by the FOUR SEASONS, here the QUICK perform a decent pop cover with Good vocals.....' WHEN SHE WAS JUST A KID HER CLOTHES WERE HAND ME DOWNS, THEY ALWAYS LAUGHED AT HER WHEN SHE CAME INTO TOWN'....
8 'LAST IN LINE'
plastic pop sound, somewhat refined.....'OOOH IT's ALL A MYSTERY OF YOUR LONG LOST LOVE......( more to come )
9 'MY PURGATORY YEARS'
GREAT song, one of the lps best, smooth vocals, very SPARKS/JET sound.......'IT's COLD OUTSIDE, BUT I LEAVE MY HOUSE I DON'T WANNA GO, BUT I GOTTA GET OUT, AS I ENTER THE GATE I HEAR THE BELLS , THEY TELL ME I'M LATE WHICH IS JUST AS WELL....( spoken ) I'M TIRED OF ME, I'M TIRED OF U, I'M TIRED OF THEM'..........and...'JUST ANOTHER DAY, JUST ANOTHER DREARY DAY'.....
'DON'T U WANT IT'
the band closes the lp with pop-rock perfection on the last song.....'NOW DON'T U BE FOOLED INTO THINKING YOU'VE GOT EVERYTHING U NEED, U SEE SOMETHING NEW U WANNA BLEED',.....and......'EVERYTHING U GOT INSIDE YOUR ROTTEN MOUTH BECOMES A PARABLE BEFORE IT EVER COMES OUT'....the band plays on till the end triumphantly .....(fades)...
they released an ep in '77 called 'ALPHA BETA', then sometime afterwards broke up....however before breaking up they released a super-Punk-New wave single called....
'PRETTY PLEASE ME' in '78, this song has rapid fire guitar work over a meldoic punk approach, with a leaning towards pysch-punk,.....Bang bang goes the big big gun.... 'Hey baby I'm the one Be-bop boy, see J Seabring Twenty thousand years in Sing-Sing My - it's a crime-crime-crime
Please me, pretty please me It's so easy, pretty please me If it seems alright Pretty please me right ' !
this song can be found on one of the RHINO series D.i.Y. comps that came out in the 90s entitled 'WERE DESPERATE', named after the song by X.......:)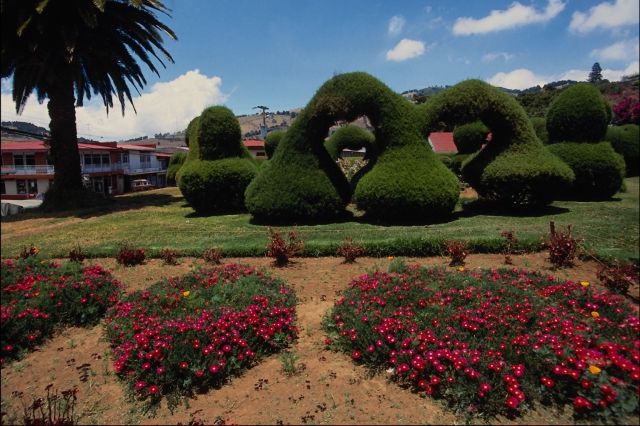 ---
excert from KRISHNA.ORG

Does some aspect of our personality survive bodily death?

Some say no. But there are strong reasons for thinking it does. You'll find some of them discussed later in this article. Meanwhile, here are the basic teachings of the Vedic philosophy, the teachings given by the ancient wisdom literature of India. According to Vedic literature, the body and mind, or the psycho-physical self that we identify with, is not our true self. Sages say that our body and mind are just gross and subtle coverings of the self. Underlying these temporary coverings, the real self is a spark of spiritual consciousness, eternal and unchanging but temporarily misidentifying itself with matter in the form of the body and mind. And this real self, the Vedic sages tell us, survives the death of the body and lives on.

If it does survive, where does it go? Eternal heaven or hell?

There are problems with that. It implies that God is cruel—he gives no second chance. It implies that God is unfair—he stacks the deck in favor of some souls, against others. For example, a person born in a good Christian family will get every opportunity to hear about Jesus Christ, put his faith in Christ, and, according to Christian teachings, be saved. But if you're born in an atheistic or unenlightened family—well, tough luck.

It leaves no sensible way to explain why people (or, for that matter, any living beings) are born in different circumstances. Why should one person be born rich, another poor, one healthy, another diseased? If we live only once, it seems the best you can say is "It's just chance"—which is no explanation at all. Or perhaps we merge into some sort of spiritual oneness.

Perhaps. But this seems to presuppose that the soul has its origin in spiritual oneness too, emerges from that oneness as a personal being, and then returns to that oneness again. This leaves many questions to be answered. How and why, from that oneness, would personality emerge?

Why, from oneness, should a plurality of personal beings appear? Why in so many varieties? And what could determine what those varieties will be? And why would the living being automatically return to that oneness again? The idea that personal beings somehow spring forth from an impersonal oneness runs into problems like the ones mentioned above. But even supposing it's true, why suppose that at death we automatically merge into oneness again? Of course, we can speculate that only some of us do, or that we do so only under certain circumstances. But then we're back to the original question: What happens to the rest of us, or where do we go meanwhile? That is, If personality does survive, where does it go?

The Vedic answer is that at the end of one lifetime we embark upon another. The Bhagavad-gita says, "As a person puts on new garments, giving up old ones, the soul similarly accepts new material bodies, giving up the old and useless ones."

:)

---
If you go to page 5 and seek out our 2nd JOOK section there you can see some excerts from the JOHN HEWLETTE story from which the discography above was taken, and in our gateway 4 you can see our 4 Jook section which has reviews of unreleased JOOK music and some demos unearthed that were available on a Myspace page

in ' 07 Myspace pages for 70s pre-punk champions JOOK surfaced along with one for JOOK member TREVOR WHITE, in ' 75 after the SPARKS tour he along with JOOK member IAN HAMPTON, drummer DINKY DIAMOND, and guitarist ADRIAN FISHER got together and recorded some pretty good tunes, the reviews of the 4 songs offered at the Myspace page can be seen at this link our 4th gallery on JOOK

https://www.angelfire.com/al4/jook/Jook.html

here are the 4 rare songs reviewed at that link

'I SEE THE LIGHT',2 'SHOT FROM A GUN', 3 'ADRIAN'S BOOGIE', 4 'IF IT's LOVE THAT YOU WANT',.......