* 70'S INVASION GATEWAY *
updated as of July 9th '05
hello and welcome, if u have gotten this far then you can see this is a gateway to another section of this idiot site called the 70's invasion, so here we'll add new galleries, and some reviews.... TO SEE more NEW GALLERIES SEE OUR 'GATEWAY 2', LOCATED AT THE VERY BOTTOM OF THIS 'GATEWAY' :) or try this url
https://www.angelfire.com/rebellion/70sinvasion/gateway2.html
and yes we now have a Gateway 3, and 4, where you'll find much more !
---
---
---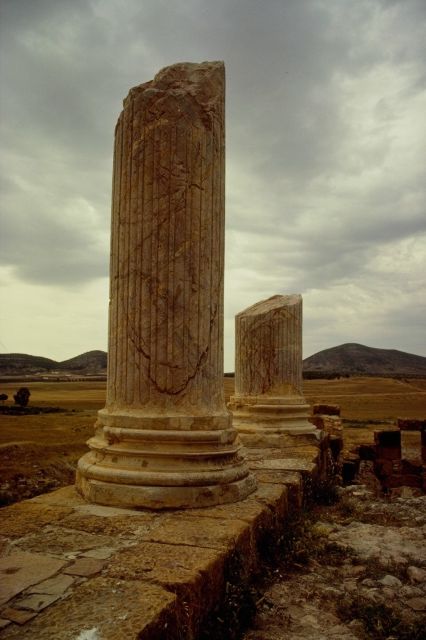 Excert from the Upanishads
There is a bridge between time and eternity, and this bridge is Atman, the Spirit of man. Neither day nor night cross that bridge; nor old age and death nor sorrow.
Evil and sin cannot cross that bridge, because the world of the Spirit is pure. This is why when this bridge has been crossed, the eyes of the blind can see, the wounds of the wounded are healed, and the sick man becomes a whole from his sickness.
To one who goes over that bridge, the night becomes like unto day; because in the worlds of the Spirit there is a Light which is everlasting.
:)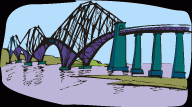 BHAGAVAD GITA 9:26
If one offers Me with love and devotion a leaf, a flower, fruit or water, I will accept it. PURPORT
Here Lord Krsna, having established that He is the only enjoyer, the primeval Lord, and the real object of all sacrificial offerings, reveals what types of sacrifices He desires to be offered. If one wishes to engage in devotional service to the Supreme in order to be purified and reach the goal of life--the transcendental loving service of God--then he should find out what the Lord desires of him. One who loves Krsna will give Him whatever He wants, and he avoids offering anything which is undesirable or unasked for.
Thus, meat, fish and eggs should not be offered to Krsna. If He desired such things as offerings, He would have said so. Instead He clearly requests that a leaf, fruit, flowers and water be given to Him, and He says of this offering, "I will accept it." Therefore, we should understand that He will not accept meat, fish and eggs.
Vegetables, grains, fruits, milk and water are the proper foods for human beings and are prescribed by Lord Krsna Himself. Whatever else we eat cannot be offered to Him, since He will not accept it. Thus we cannot be acting on the level of loving devotion if we offer such foods.
In the Third Chapter, verse thirteen, Sri Krsna explains that only the remains of sacrifice are purified and fit for consumption by those who are seeking advancement in life and release from the clutches of the material entanglement. Those who do not make an offering of their food, He says in the same verse, are said to be eating only sin. In other words, their every mouthful is simply deepening their involvement in the complexities of material nature. But preparing nice, simple vegetable dishes, offering them before the picture or Deity of Lord Krsna and bowing down and praying for Him to accept such a humble offering, enable one to advance steadily in life, to purify the body, and to create fine brain tissues which will lead to clear thinking. Above all, the offering should be made with an attitude of love.
Krsna has no need of food, since He already possesses everything that be, yet He will accept the offering of one who desires to please Him in that way. The important element, in preparation, in serving and in offering, is to act with love for Krsna. The impersonalist philosophers, who wish to maintain that the Absolute Truth is without senses, cannot comprehend this verse of Bhagavad-gita. To them, it is either a metaphor or proof of the mundane character of Krsna, the speaker of the Gita. But, in actuality, Krsna, the Supreme Godhead, has senses, and it is stated that His senses are interchangeable; in other words, one sense can perform the function of any other.
This is what it means to say that Krsna is absolute. Lacking senses, He could hardly be considered full in all opulences. In the Seventh Chapter, Krsna has explained that He impregnates the living entities into material nature. This is done by His looking upon material nature. And so in this instance, Krsna's hearing the devotee's words of love in offering foodstuffs is wholly identical with His eating and actually tasting. This point should be emphasized: because of His absolute position, His hearing is wholly identical with His eating and tasting.
Only the devotee, who accepts Krsna as He describes Himself, without interpretation, can understand that the Supreme Absolute Truth can eat food and enjoy it.
---
NONE OF THE FOLLOWING GALLERIES BELOW ARE IN ANY ORDER,THEY'RE ALL PLACED RANDOMLY :)
---
note : IF U GET ANY 'ERROR' MESSAGES FROM ANGELFIRE SAYING ANY LINK BELOW IS NOT THERE, SIMPLY TRY AGAIN :)
---
1 70s PUNK ; LIGHTNING RAIDERS, SLAUGHTER/DOGS/DEBBIE HARRY, SUZI Q. *
2 thee NATIONAL GALLERY - super folk pysch from '68, ( PAUL KLEE, paintings) *
3 FOX Gallery 2 ; mid 70s Glam Pop, featuring NOOSHA FOX * ( INTERVIEWS ! )
4 ( New) BOBBIE McGEE, 70s uk GLITTER Rock/pop singer( REVIEWs -Singles )
5 70s GLAM ROCK ; HELLO, MUD, ARROWS
6 ZENDA JACKS uk GLAM rock singer
7 # 7
8 ( New ) Dutch 70s Glam rock band HEART featuring PATRICIA PAAY ( Review s)
9 Dutch 70s glam :BONNIE ST. CLAIRE gallery *
10 (New ) Dutch 70s glam rock ; LEMMING / THE LEFT SIDE ( Reviews )
11 * JAPANESE SECTION ; SADISTIC MIKA BAND, from Japan ( REVIEWS ! ) *
12 * VODKA COLLINS, from japan ( REVIEWS ! )*
13 * CARMEN MAKI - Japanese girl singer extraordinairre *
14 * (New) ROUGE - Japanese 70s rock band ; DOLLS/STONES glam style ( Reviews ! )
15 * 'GIRLS' - obscure all girl glam band from JAPAN /the PINKY CHICKS/ RUMI KOYAMA *
16 PUNK gallery 3; NEW YORK DOLLS, JOHNNY THUNDERS, NINA ANTONIA *
17 ( New )THE FRENCHIES - French 70s glam rock !( REVIEWS ! ) / IGGY POP
18 MILK and COOKIES - mid 70s glam-pop *
19 70s invasion MYSTERY GALLERY *
20 BRETT SMILEY uk glam rock star '74
21 SUPER SOUL gallery; DARKTOWN STRUTTERS, BOOTSY, GLORIA JONES *
22 FUNK, REGGAE; CURTIS MAYFIELD, SUSAN CADOGAN, the REAL THING *
23 70s PUNK ; SEX PISTOLS *
24 (New) SHADY LADY - L.a. early 70s Underground Glam Rock * ( Reviews ! )

25 ---- DIG THIS ---------
26 KAPTAIN KOOL and the KONGS ( Review - video bootlegs )
27 * our shrine to - DEBRA CLINGER - *
28 KAPTAIN KOOL and the KONGS gallery 2
29 (New) JAMIE OWENS ; 70s Christian folk singer; ( lp REVIEW ) *
30 60's gallery; VELVET UNDERGROUND, PETER ,PAUL, and MARY, ELVIS and ANN MARGARET !
31 BOBBIE McGEE gallery 2 ; 70s GLAM GIRL *
32 70s glam girls ; THUNDERTHIGHS *
33 STEPHANIE de SYKES gallery 1 w/ RAIN + LYNSEY , and BARRY *
34 STEPHANIE de SYKES gallery 2
35 (New)70s Rock ; BLACKFOOT SUE / GEORDIE ( REVIEW )
36 PANS PEOPLE - 70s Bbc dancers *
37 Rare Glam 1974 ; REDDY TEDDY, JOOK, and SWEET *
38 60s GARAGE and POP ; MUD, the LEE KINGS, ZACHARY THAKS *
39 ( New ) KRISTINE SPARKLE ; 70s GLAM girl *
40 1976 GOLD; DEBRIS lp, D.O.M., and HELLO *
41 RARE GIRL ROCK; the CLINGERS, BONNIE ST. CLAIRE *
42 more RARE GIRL ROCK: NICO, the PAPER DOLLS, DANA GILLESPIE *
43 BONNIE ST. CLAIRE gallery II *
44 'POP' gallery; BEACH BOYS, B.C. ROLLERS, SCHOOLHOUSE ROCK 'interplanet janet' ! *
45 70s GLITTER-POP; the QUICK, FLINTLOCK, and 'NEVER TOO YOUNG TO ROCK', soundtrack *
46 BEVERLY BREMERS 70s pop star *
47 70s GLAM GIRL ; PATRICIA PAAY,
48 70s films ; BLAXPLOITATION * PAM GRIER *

49 70s PUNK, and GLAM ; RAZAR ( uk), RAZAR( australia),the SOHO JETS
50 More 70s girls in Rock, and Pop; CHERYL LADD, BEVERLY BREMERS, ANNE KAVANAUGH of FANCY *
51 the HOOD, KID STRANGE, BONJOUR AVIATORS *
52 ALAN MERRILL, BABE RUTH, SMYLE - dutch pop
53 Old Timers gallery ; FRANK SINATRA, MARLENE DIETRICH, WOODY GUTHRIE *
54 60s GIRLS ; SHE, CLINGERS, SHAGGS *
55 PUNK GIRLS '70s; PENELOPE HOUSTON, BETTE BRIGHT, PATTI SMITH *
56 60s GIRLS ; JANIS JOPLIN /WENDY and BONNIE *
57 the 7th WAVE, plus - EDY STAR - ultrarare glam of '74, de Brazil *
58 SUZI QUATRO *
59 60s girls; WHYTE BOOTS, the YANKEE DOLLAR, girl KRSNA devotee
60 70s PUNK ; SCREAMERS - '77 underground L.a. punk *
61 70s GLAM-POP GRAME GRACE / COCKNEY REBEL ( Reviews ! )
62 WOODEN HORSE ; ObScUrE 70s folk , with NOOSHA FOX !!
63 Gallery 63, Welcome, Come Here *
64 60s Psych ; LOVE, FLYING BURRITO BROS. THE BULLDOG BREED *
65 CHERYL DILCHER -Glam fringe, early 70s *
66 70s Sci Fi Glam ; the ROCKETS * NEIL MERRYWEATHER * CHILDREN of the NIGHT (Review ) *
67 70s GIRLS / Glam fringe; FANNY, MIKA, AYSHEA
68 NATIONAL GALLERY ( gallery 2 ) / LAURIE - 60s Psych-pop *
69 RICKY WILDE - 70s glitter rock *
70 ORCHESTRA LUNA - exp. pop-rock '74 *
71 70s invasion GATEWAY 2 - More Galleries !
72 70s invasion GATEWAY 3 - More Galleries !