Club History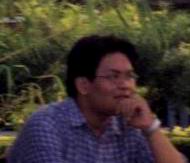 Muhd. Sharna Sahari
CFC Founder/1st President
First founded in 2002.
First president Muhd. Sharna Sahari
Started with 20 members and currently 142 active members participating in leagues and club activities.
Organized the first official futsal tournament in Miri.
The first club to organize major activity throughout the semester. (CFC League)
Message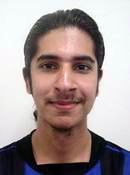 Jasmair Singh
CFC President 2006
Curtin University of Technology
Sarawak Campus
Malaysia
First and foremost I am very delighted to be a part of this great club. This club is already 2 years old and is going to be around for a long time. The people in and around the club deserves a round of applause for the work that has and is being done. Presently we have approximately 359 members and I believe that the numbers will grow with the years or the semesters to come. I have been with this club since it was formed. It was just a wild idea put on paper on a Friday afternoon year 2002. There and then we chose our first B.O.D members and for 3 semester running since the club was formed I was elected as the Vice President of the club. We first organized out Miri open Futsal within 2 months. From there on it was a joyride till today. I had the best times of my life with this club. It was always a pleasure to work hand in hand with leaders like Mohd. Sharna( CFC first President) and Abd. Muhaimmin( CFC second President). The dedication put in by all the BOD's to make this club successful and able to stand on it's own feet in a year time is simply great. With the help from two of the most experienced lecturers, namely My Johannes Hermann and Mr. David Lee, as our advisors, I believe the club can go further up and achieve greater heights. Curtin Football Club is one of the most followed club in the university since the Curtin Closed League was introduced. This league format was the first to be introduced by Curtin Football Club in Curtin University Sarawak Campus. Curtin Football club is second to none in Curtin and hopefully with a little bit of hard work, we will be the best in Miri. Currently the club has five representatives in the student's council which is another milestone of achievement of this great club. Curtin Football Club is not only the biggest club in Curtin but by far we are the best club in Curtin University of Technology Sarawak Campus! As the current President of CFC I promise of full dedication to this club to bring it to greater heights.
How to join?
No registration, no hassle, no club membership form, no membership fees.
Just join or form a team and participate in the league.

CFC Management 2006
| | | |
| --- | --- | --- |
| President: | Jasmair Singh Pannu | |
| Vice President: | Brian | |
| Secretary: | Mona | |
| Vice secretary: | Murugan | |
| Treasurer: | Hamizah | |
| Advisors: | Mr. David Lee | |
| | | |
| --- | --- | --- |
| Board of Directors: | Mohd Taufiq | |
| | Enock | |
| | Abdul Muhaimin Jarni | |
| | Sheppard | |
| | Azrizan Hajon | |
| | | |
| --- | --- | --- |
| Webmaster: | - | |
| Web Editor: | ToMPoQ | |
Past Activities
Futsal Open Miri 2002
Futsal Tournament Curtin Closed
Curtin Football League (1st, 2nd, 3rd, 4th, 5th, 6th Season)
Curtin For Peace (Fund Raising Activity)
Curtin Open 9-a-side Tournament 2005
End Season Ceremony/Party
Public Involvement
Miri Open 7-a-side 2002
Miri Open 7-a-side 2003
Miri Open 9-a-side 2003
Miri Open Beach Soccer Tournament
Friendly Matches (Telekom, Petronas, High Schools and etc.)
Basketball Miri Open, Semester 1 2004 (Champion)
Miri Open 9-a-side, Semester 2 2004 (Champion)
2005
Kuala Baram Open 9-a-side (1st runner up)
Miri Open Futsal (Champion)
Upcoming Activities
7th Season of the Curtin F.C League
Miri Open 9-a-side
Futsal Tournament Curtin Open
More Friendly Matches…
And everything else..