TSC Custom Flooring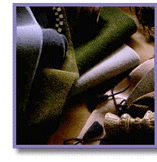 There are many reasons why you should choose TSC.......
TSC Custom Flooring Specializes in Carpet, Laminate and Vinyl floor coverings. All of our installations are done by Tom Campbell, a professional, experienced installer. In keeping with our commitment to excellence, we guarantee our installations for life!
FREE IN HOME ESTIMATES!!!!!
FREE TOP QUALITY PADDING WITH EVERY CARPET PURCHASE!!!!
Here at TSC Custom Flooring, we know the importance of VALUE. To us, value means quality and affordability. We do our best to find the right floor coverings for any home, any family. And because we know that sometimes getting new carpet is unnecessary or not affordable we also offer other services to improve the look of your home. We can make the appearance of your carpet significantly better through a re-stretch or repair. We also specialize in spot cleaning. Prices are according to individual needs. Please contact Tom Campbell at 732-682-6732 to discuss the details of your needs.
Shop at Home!!!!!!
TSC Custom Flooring is located at 2014 Vermeer Dr. South Amboy, NJ 08879. Our contact numbers are 732-316-9612 and 732-682-6732. We want you to know we care about our customers and we are always looking for customer feedback. If you have any questions or comments, please feel free to contact us at Tcampbell@netexecutive.com