Britney's 18th Birthday Bash
Can't read that?

Britney's A BIG girl now

peek-a-boo! Britney Spears has grown up -and boy, does it show! The teen dream looks ravishing in knee-high boots and a snappy snakeskin mini-outfit. A baby no more, her darling neckline reveals the ample bust Britney reportedly enhanced with implants when she was just 17. Here the pop princess is about to slink into the trendy New York nightclub Halo for her 18th birthday bash....

umm.. wow, if they didn't say it was her birthday party i woulda thunk it was her Halloween party and Britney was going as a Witch/Hooker. What kinda evil shoes are those??? i hope she falls out.
Can't read that?

Britney Spears looked like an angel when she arrived at her 18th birthday bas at trendy New York club Halo. The babe looking divine in a stunning snakeskin jacket, was making her first public apperance with new boyfriend Robbie Carrico, of US pop grown Boys And Girls United.

Remember that ok, remember who her 'boyfriend' is ok...
Can't read that? or can't believe that?

Britney's in sync with main squeeze Justin Timberlake.

Umm.. you're thinking who's Robbie? where's robbie? good question, that's what i wanna know. What ever happened to Robbie?
What's going on?????????????????? AiyaH im scared.
More Birthday pics

Just wanted to say that her 'best friends' look like they're 30..... sick. dont that girl in the middle look like crystal emmy or emming or whatever??? (to all yah LFA peeps)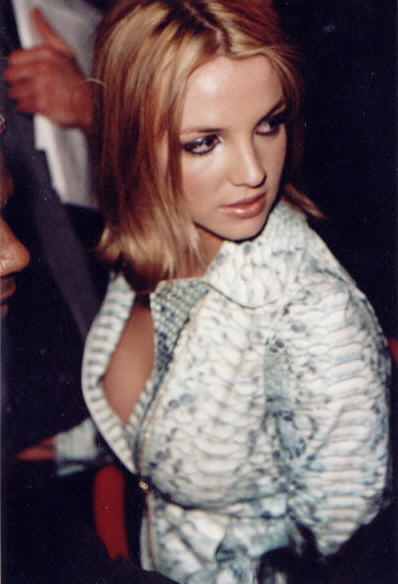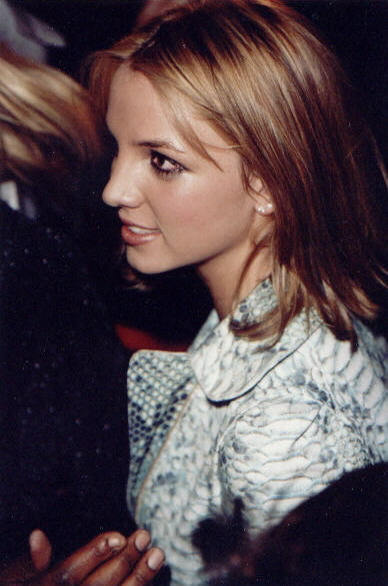 ---
get me outta here!