Pictures of ME!!
Click the Images to See Them Full Size
Click Here to Visit My Blog
Click Here to Sign My Guestbook
I'm a recent High School graduate in Austin who's in to raving, DJ'ing, making music, drawing, acting, and writing- anything creative really. I go by the DJ name Somnio, and I hope to have a mix online soon. When I do, I'll post a link to it here, ditto with any songs I record and put online.
I love to hear from everyone, so drop me a line:

AIM: SaveTheNails2001
Email: kaffeine_krazy@yahoo.com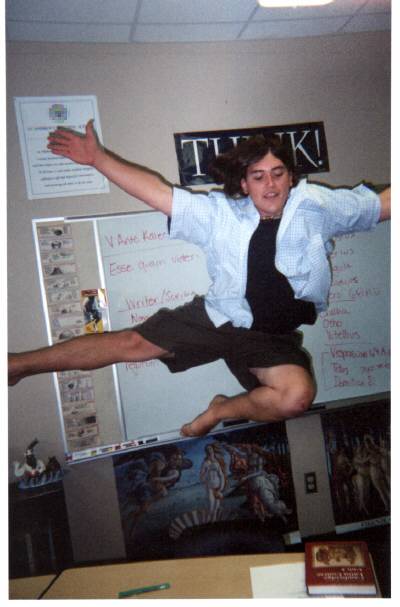 Me Flying (This is totally real! Wheee!)






Me on a bus with a neat hat.






Me at School






Me dancing to Donald Glaude at Higher Learning 2